EALA My Lakeside Dream, Limone sul Garda, Italy: Nature at its most elegant
23. July 2021
Owned by the Risatti family of passionate hospitality innovators, the five-star design hotel EALA My Lakeside Dream on Lake Garda is a one-of-a-kind in many ways. Renovated to its current standard of luxury in 2019, the building is characterised by its proximity to nature
Close your eyes and picture the perfect Italian escape: imposing mountain landscape, the lake rippling at your feet and a full range of luxury amenities at your disposal. That's exactly what you'll get at the EALA exclusive hotel. Situated in the breath- takingly beautiful Limone sul Garda, the EALA benefits from a unique position on Lake Garda with direct access from its own private beach. There's no denying that the setting is exactly what you'd expect from an idyllic Italian sojourn.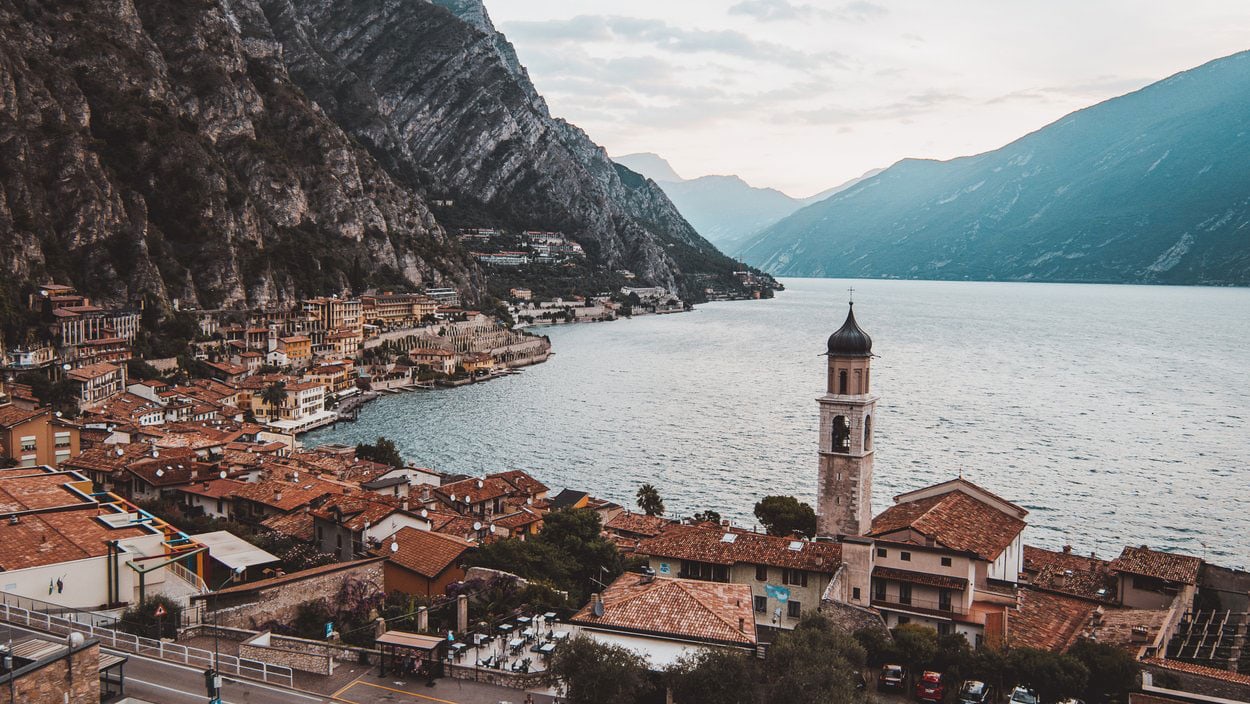 The power of nature
The draw of nature in this region is strong. It's in the height of the mountains. The depth of the water. The warmth of the sun. It's also in the design of the EALA. Following its full refurbishment, it now boasts an aesthetic that takes inspiration from the surrounding landscape for its shapes, colours and construction techniques, and has become a transition point between the lake and the Gardesana scenic road. It has two façades that have been designed differently to blend in with the natural setting. Facing the road is a frontage clad with vertical pine strips that are the same colour as the chestnut trees used to build the old lemon tree pergolas.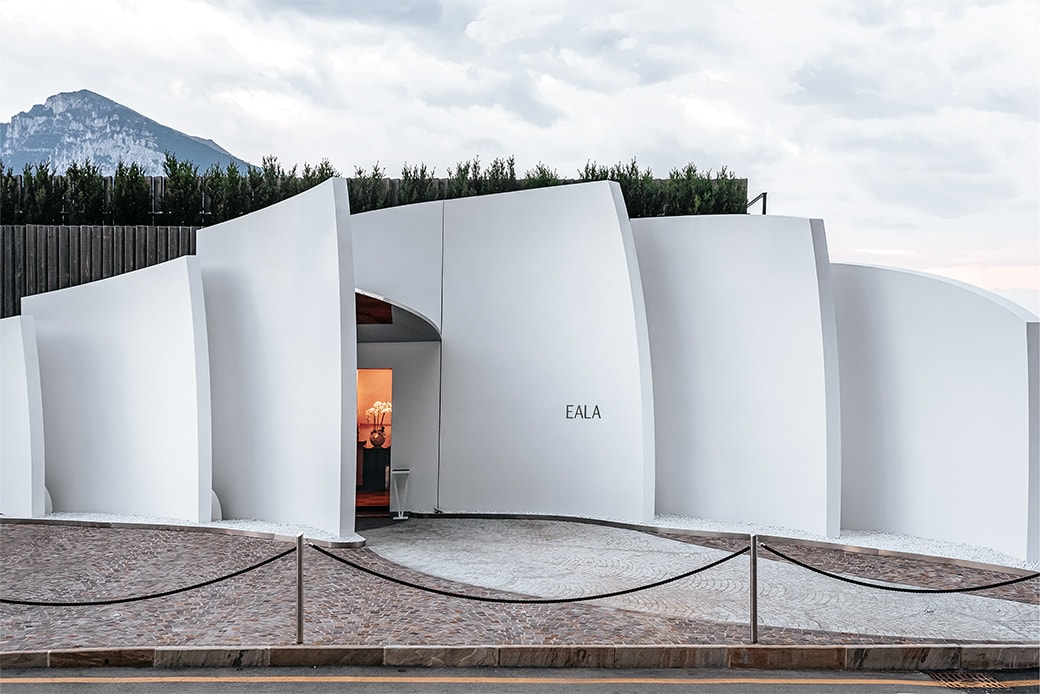 At the entrance, a series of white triangular concrete elements are reminiscent of sails and the wings of a swan, and are an invitation to guests to venture inside.
The beauty of nature
The interior of the hotel features natural materials and tones to create a cosy and welcoming atmosphere. Stone, wood, marble and glass are the predominant materials throughout the public areas, with colour accents creating a link with the natural setting.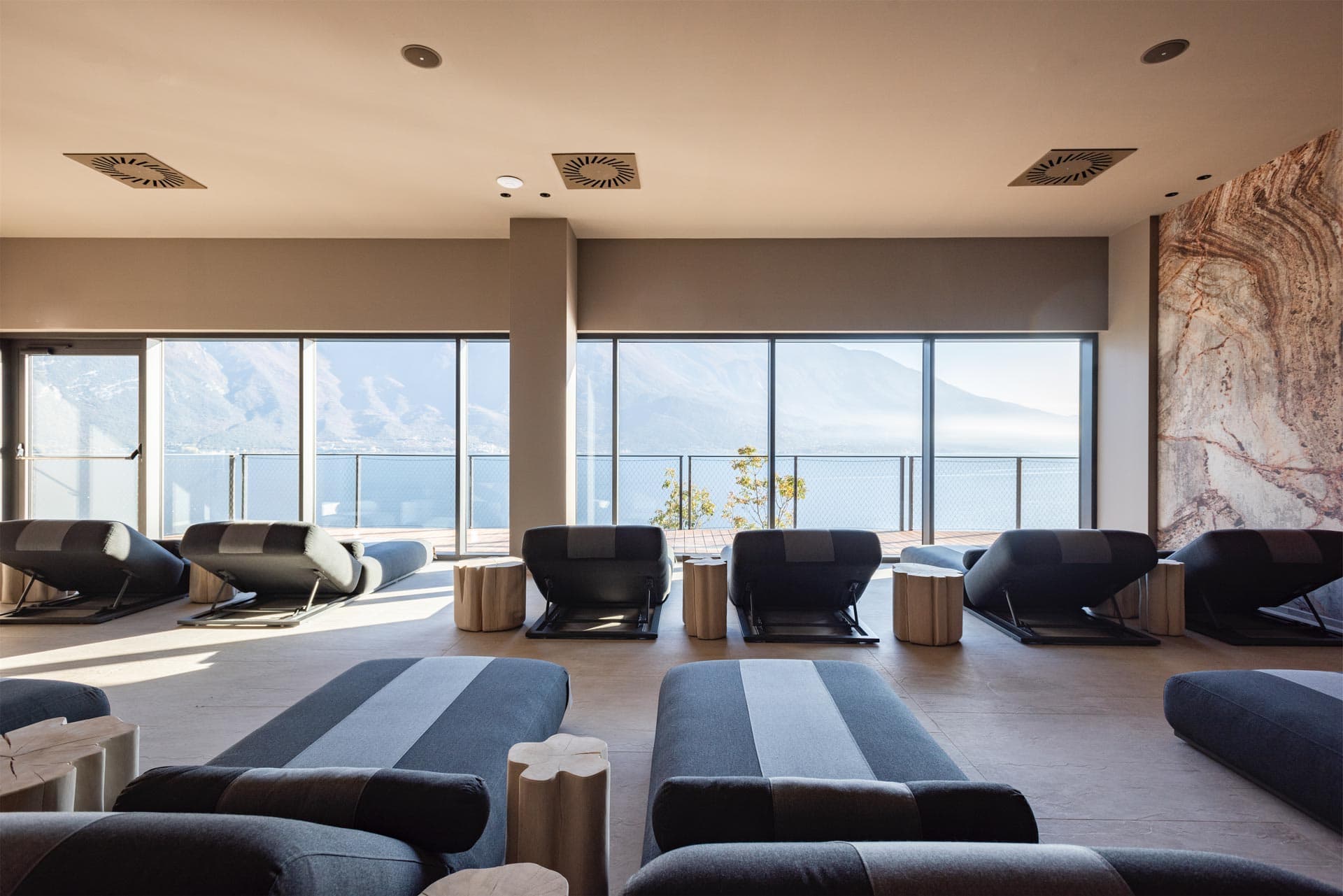 Furthermore, the names and designs of the exclusive suites make reference to elements of the surroundings: Albus is as white as a swan's plumage, Nemos is blue like the sky and the water, Alisia boasts the strength of the cliffs and the elegance of marble, Argantos shines like a silver jewel a
The luxury of nature
It goes without saying that spending time in nature has many benefits for our well-being, and the EALA capitalises on this to bring us closer to the unique ambience of Lake Garda, all while enjoying a luxury setting within the exclusive hotel. As an adults-only hotel, guests are guaranteed an opulent stay thanks to the 1,500 m2 luxury spa, cuisine from the culinary genius of Michelin-star chef Alfio Ghezzi, a comprehensive concierge service. All of which is packaged to benefit from a view that frames the spectacular beauty of the lakeside position.
This hotel truly is as elegant as the swan it was named after.
EALA My Lakeside Dream is a Member of Lifestylehotels
Text: Nina Prehofer