Seehof Nature Retreat, Natz near Bressanone, Italy: Time out
4. May 2021
Boasting Mediterranean lightness amidst Alpine surroundings, there's been a new holiday gem to discover since the end of March 2021: the Seehof Nature Retreat.
It's located in the small South Tyrolean village of Natz-Schabs, near Bressanone, on a sunny plateau in the centre of the Eisacktal valley. Here, on the bank of a natural lake, amongst apple orchards and mixed woodland, breathing somehow becomes easier, and the stillness that surrounds us slows our heart rate and our mind in equal measure. It is this feeling of unwinding and freedom that forms the basis of such a power place, and it radiates a very special holiday vibe at any time of year.
Time for you and your partner
Whether you're on your own or here as a couple, it won't take long to settle into a relaxed daily routine. We search for unnecessary frills and clichés but to no avail. The idyllic and peaceful oasis in and around the hotel is characterised by clear design and great attention paid to comfort.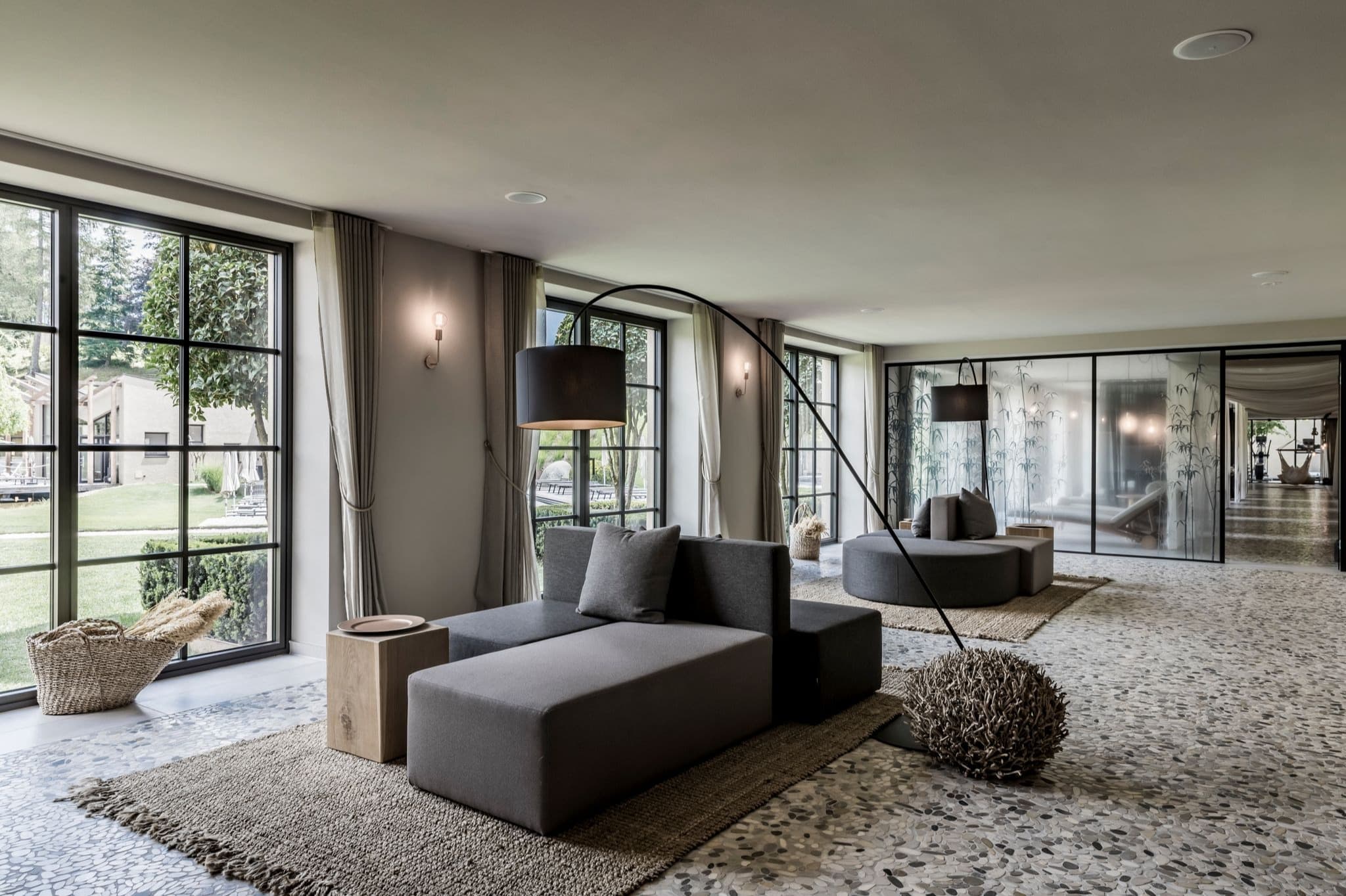 The adults-only cocoon has been designed especially to meet the needs of those looking for relaxation and will suit solo travellers and couples alike. So if you want to stay in company a little longer or would rather retreat both mentally and physically, but at the same time want to feel like you have your own space, you'll feel at ease in the unique ambience of the Seehof Nature Retreat.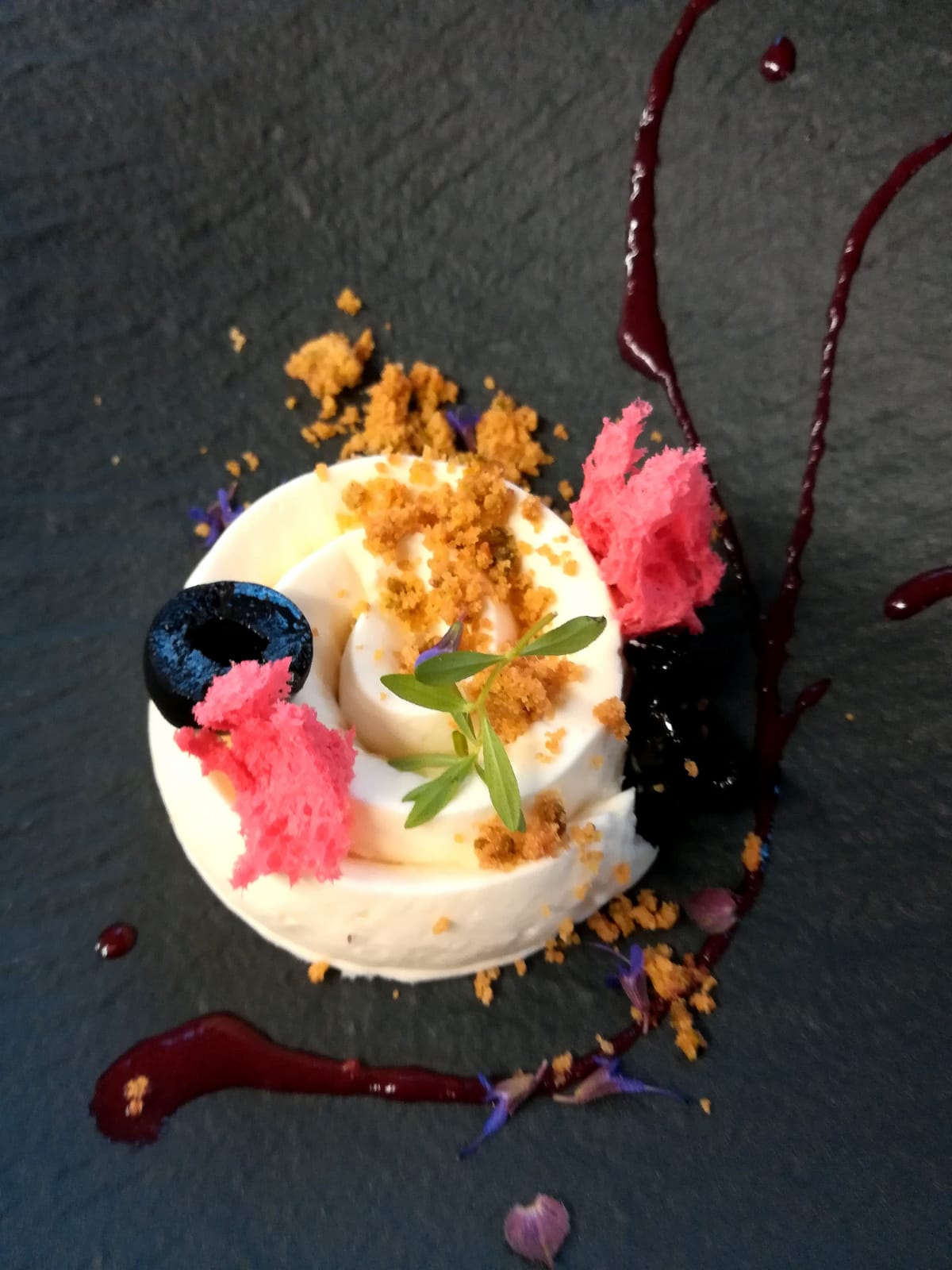 Time for indulgence
When it comes to cuisine, you'll be served dishes that blend Alpine inspiration with typical Italian lightness. Creatively reinterpreted classics including mezzelune and other pasta delights are accompanied by fine wines from the hotel's own cellar, where both regional and national wines of top quality are stored in optimum conditions, just waiting to be opened and enjoyed.
With fresh herbs from the hotel garden, head chef Antonio gives the finish- ing touch to every course and ensures a flavoursome experience that not only suits the region, but also the season. Tasty treats await in the Il Borgo dei Sapori delicatessen, where chalk boards display that day's best picks of the regional delicacies on offer. And that's how you can savour every day at the Seehof to the full – tailored to your mood and at your own pace.
Time for yourself
While some guests may be more drawn to yoga or the e-bikes than the culinary highlights, others may prefer to embrace a little "dolce far niente", or sweet idleness, by the natural lake and in the PrimaVera spa. The offering in this holiday bubble is so diverse that everyone will be able to enjoy their break how they like it. Muscles that are tired from sporting pursuits will be able to relax in the steam room, the bio sauna and the infinity pool to really loosen up. So no matter whether you're looking for a wellness treatment or a running session, the programme at the Seehof can be personalised to your needs.
Alternatively, you can simply live in the moment and enjoy the tranquil atmosphere of your suite and get cosy with a book from the hotel library. The decision is yours, and yours alone. Let's see which moments of calm will entice you for your next holiday.
Seehof Nature Retreat is a Member of Lifestylehotles
Text: Nina Prehofer