The Crystal, Ötztal, Austria: Taking fine cuisine to the top
29. November 2019
"Even as a boy I used to cook passionately. My grandma inspired me. She grew up on a farm and early on she gave me the appreciation for food and animals", says Markus Wanner, who became chef at The Crystal in Obergurgl this summer. Born in Munich, he was trained by the renowned chefs Franz Feckl and Frank Oehler. "In Germany this is the culinary champions league in Germany", the 46-year-old says with a smile. Wanner has been living out his passion in Austrian kitchens for 17 years - with impressive success. Three Gault-Millau toques at Schlosshotel Ischgl, two toques at Hotel Post Bezau testify to his skills. Gault-Millau toques are still missing at The Crystal - for now. But the direction is clear: "We always want to get better. It is still a dream of the future, but sooner or later we want to offer our guests high-quality cuisine in an extra room of our restaurant", says Markus Wanner.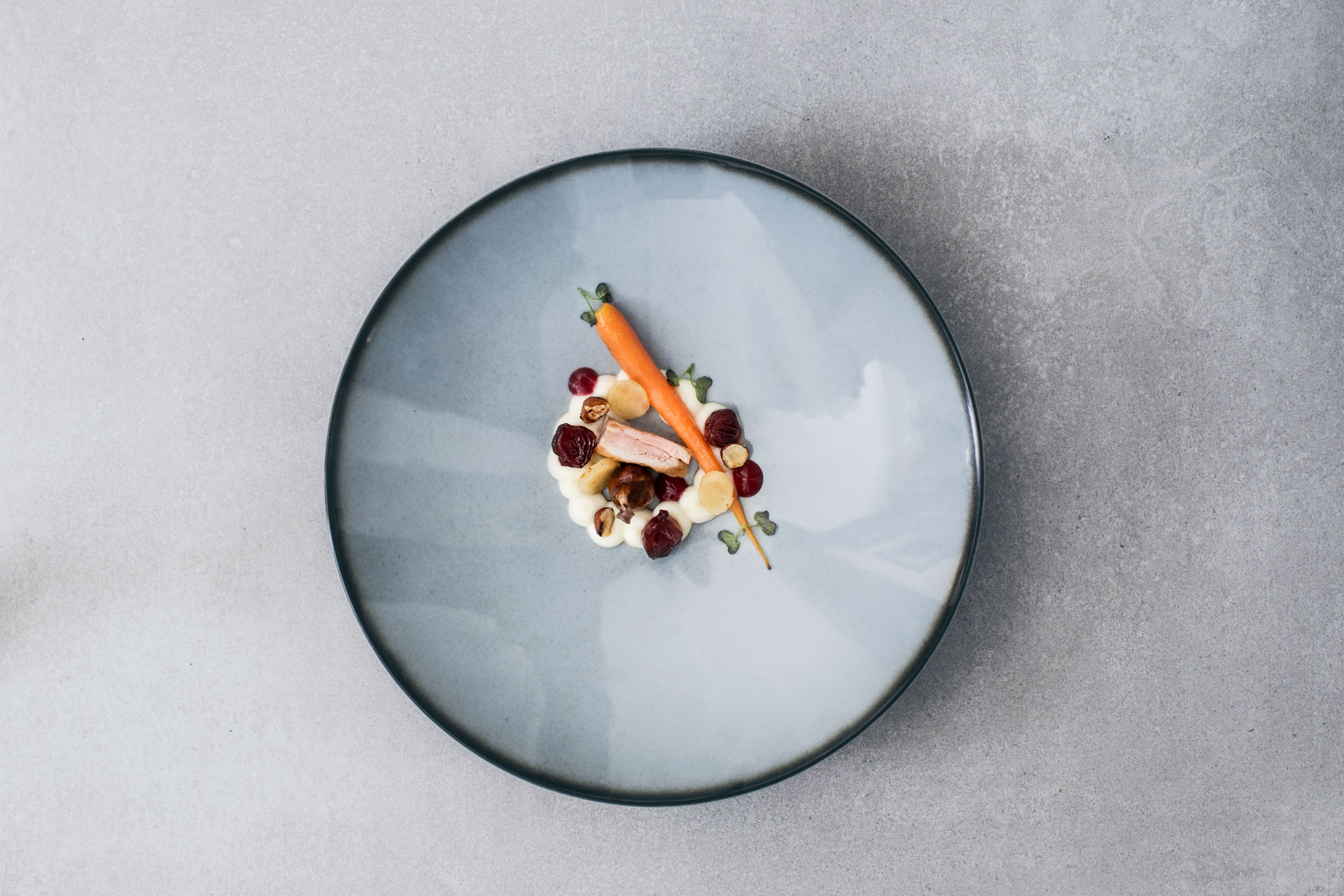 The 4-star superior resort, located at 2,000 meters above sea level in Tyrol's Ötztal, scores points with its direct access to the slopes, 24 ski-lifts, 97 percent snow reliability and an exclusive wellness and spa offer. Now The Crystal wants to go on top in culinary terms too. High-quality, regional and sustainable products play the most important role for gourmet chef Markus Wanner. "It is my belief that such goods have more energy. You can taste it and the food makes you feel better too", he says.
And in the Ötztal you can draw on unlimited resources when it comes to food . "We have outstanding lamb, a sensational selection of game. The vegetable farmers in the Inn Valley deliver great products, fresh fish comes from Längenfeld and the fruits of the nearby South Tyrol are outstanding. The Vinschgau apricot for instance is just amazing", the top chef becomes ecstatic when laking about food. Without a doubt, you can feel the passion.
The Crystal is proud to offer many home-made products. "We smoke our own bacon and make ham and salami. Our Food & Beverage Manager Denis Dronigke has created the Gin C18 for us. Fresh herbs fort he Gin are collect in Obergurgl. And Ötzaler brewers make our The Crystal beer", reveals hotel director Diana Karsai.
Freshness, lightness and harmony comes with every dish
Guests of this modern purist hotel can choose between the "Salt and Pepper" steakhouse and the Fine Cuisine Restaurant. When the Dry Aged Pinzgauer Beef sizzles on the lava stone, smoky aroma is in the air. Salt and pepper. You don't need anything else. In the restaurant the creative chef spoils his guests with fresh, healthy and light cuisine. At his Gault-Millau decorated restaurants Markus Wanner was known for the freshness, lightness and harmony of his dishes. His aspiration is to bring these strengths to The Crystal. "I always cook consciously. With every ingredient. After all every herb has its individual significance when cooking", says Wanner. He is happy that he can realize his full potential in the kitchen. And his grandma is surely proud of him.
Text: Bernd Thurner
The Crystal is a Member of Lifestylehotels