dasMAX, Seefeld, Österreich: Let's have a drink! Let's be honest!
19. April 2023
At the dasMAX lifestyle hotel in Seefeld in Tirol, there's a bar. Nothing special about that, you might say. But oh, how wrong you would be! Because the philosophy of the Honesty Bar at the dasMAX is "Sisters (and brothers) are doing it for themselves", and that means you can pour and mix your own drinks or cocktails 24/7
Sometimes, the craving for a refreshing drink, savoury snacks or a sweet treat just comes out of nowhere. Thank goodness there's the Honesty Bar. As well as non-alcoholic drinks, you'll find beer, wine and various spirits that you can help yourself to. What's more, guests can put their bartending skills to the test and mix their own cocktails. And if you're feeling a bit peckish between meals, there are sweet and savoury snacks available. The self-service bar is straightforward and always open. Simply grab what takes your fancy at the time and write it all down on the Honesty Bar list, then you can pay when you check out. Then what? Take your drink out to the roof terrace and marvel at the view across Seefeld and the mountains. Or just enjoy your drinks and snacks in your room! So, got the urge to make a homemade cocktail?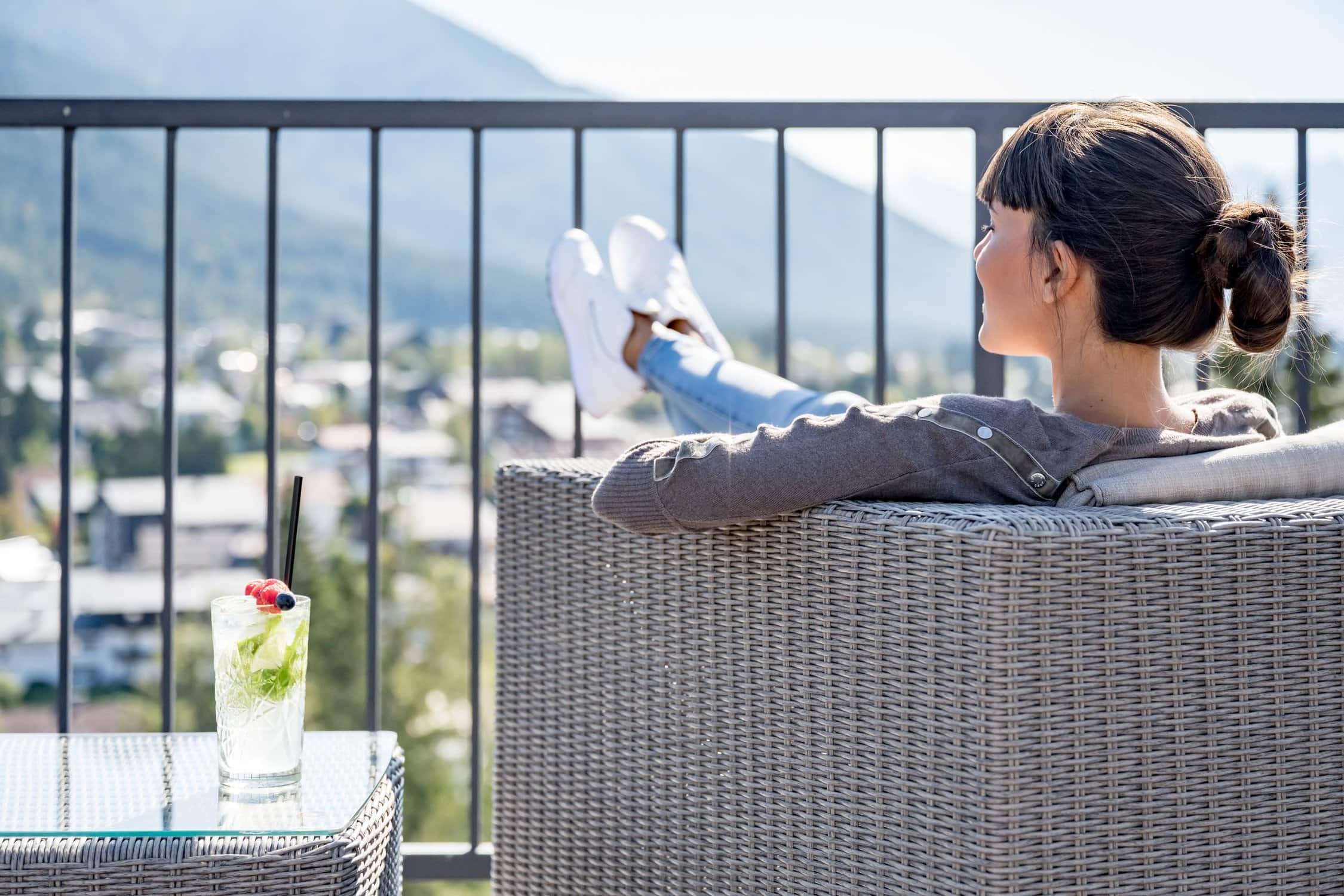 Tequila Sunrise Cocktail
Orange juice
4cl Tequila
2cl Grenadine
2cl Lemon juice
Fill the shaker with five ice cubes, add all ingredients except the Grendadine and shake vigorously. Pour crushed ice into a highball glass and pour the drink through a strainer. Carefully pour the grenadine into the glass over the back of a spoon. Do not stir, but wait until the syrup is on the bottom of the glass. Cheers!
Don't forget that if making your own drink doesn't sound all that appealing, you can order one from the dasMAX Bistro, where you'll also find breakfast, delicious drinks and tasty snacks to keep you going.
dasMAX is a Member of Lifestylehotels