Hotel Stein: A Festive Hotspot in Salzburg
31. July 2023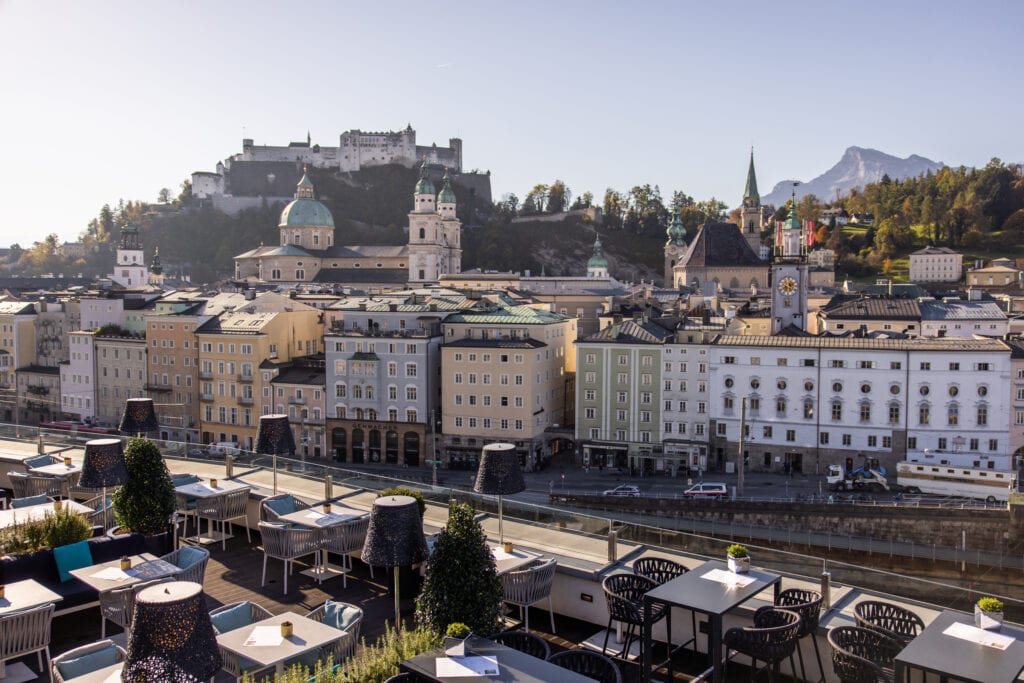 Welcome to the heart of the festival of Salzburg, where the elegant Hotel Stein opens its doors to guests from all over the world. In the year 2023, this unique hotel once again becomes the perfect retreat for art and culture enthusiasts visiting the renowned Salzburg Festival.
Located right on the banks of the Salzach River, Hotel Stein not only offers breathtaking views of the historic old town but is also just a short walk away from the festival venues. Guests can thus enjoy the unique atmosphere of the city and the festival performances alike.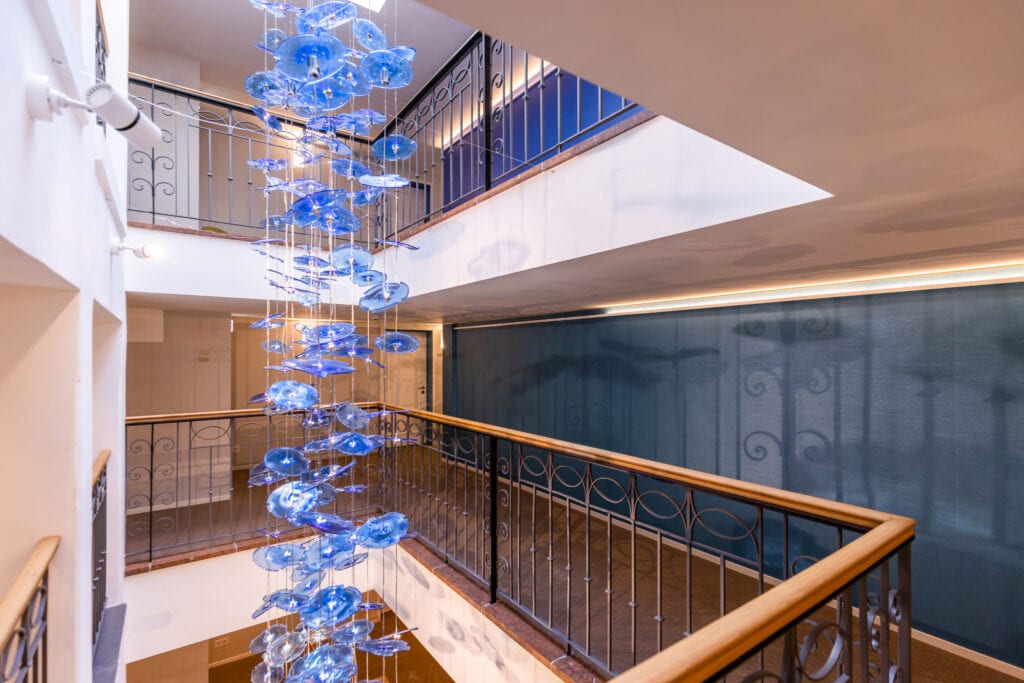 The hotel's rooms and suites are designed in a contemporary yet elegant style, providing all the comfort one could wish for during a festival stay. After an eventful day at the Salzburg Festival, guests can relax here and prepare for the next highlight.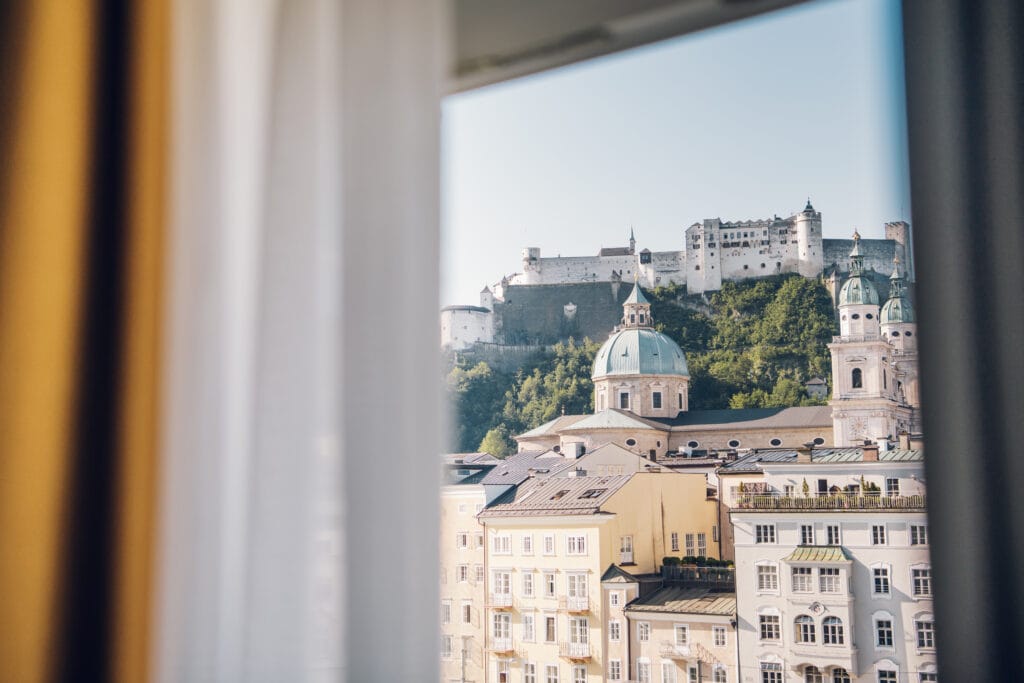 By the way, the Rooftop Bar of Hotel Stein, called the "Steinterrasse," offers a perfect view of the old town and its sights. Whether under the open sky or in the panoramic indoor area, a visit to host Andi Senn and his team is always a delight! The creative mind behind this spectacular location has succeeded in creating an inviting and stylish atmosphere that attracts guests from all over the world. The culinary experience is another highlight of the Steinterrasse. The team places great emphasis on high-quality and fresh ingredients to guarantee an unforgettable taste experience. The carefully curated menus offer an exquisite selection of culinary delights that will delight even the most discerning gourmets.
Vom Hotel direkt ins Geschehen
The proximity of Hotel Stein to the main festival venues, such as the Großes Festspielhaus, the Haus für Mozart, and the Felsenreitschule, is an invaluable advantage. Guests can easily walk to the performances and immerse themselves in the vibrant festival atmosphere. For those who prefer to explore the city on their own, the hotel is conveniently located near many other attractions, including Hohensalzburg Fortress, Mirabell Gardens, and Getreidegasse.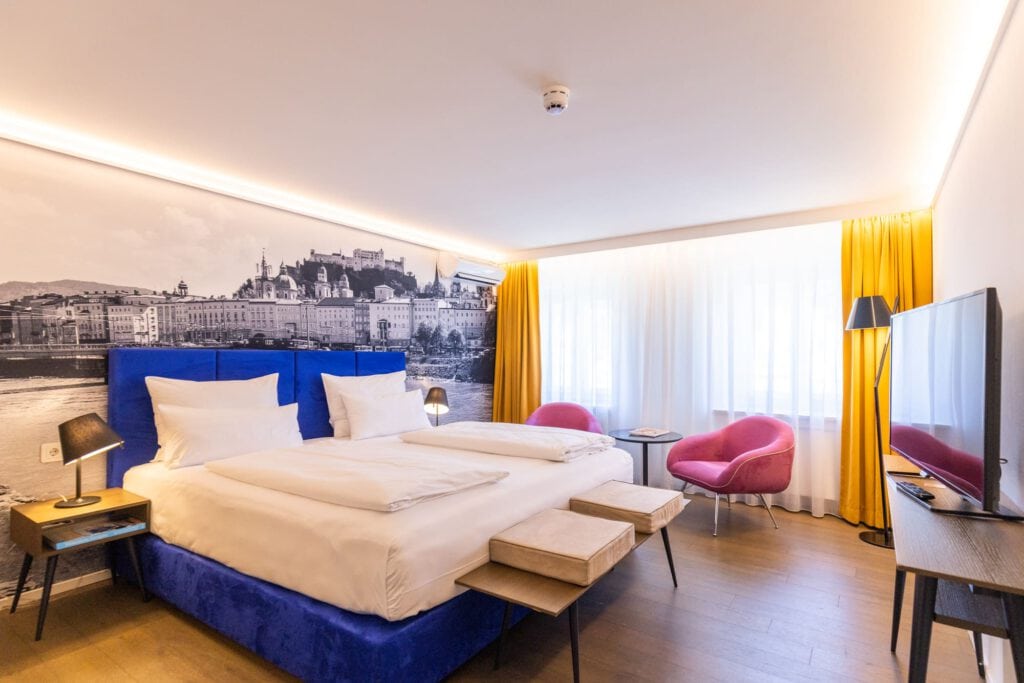 The Salzburg Festival is undoubtedly the cultural highlight of the year 2023. World-class artists from music, theater, and opera will perform on the city's stages and captivate the audience with their outstanding performances. Whether it's Mozart, Strauss, or contemporary works – the diversity of the program is impressive and appeals to a broad audience.
Ein unvergessliches Erlebnis
However, Hotel Stein not only offers a first-class location and excellent accommodations but also provides excellent service. The friendly and helpful staff is always there for the guests, ensuring that their stay is an unforgettable experience.
For art and culture enthusiasts who want to experience the Salzburg Festival 2023 up close, Hotel Stein is undoubtedly the best choice. Here, comfort, elegance, and festival magic come together to create a unique experience amidst the picturesque backdrop of Salzburg.