Mia Alpina, Fügen, Austria: One for all
14. April 2023
Holiday time is precious. Holiday time spent together is priceless. That's exactly why it's all the more important on family holidays to make sure the conditions are absolutely right. Like they are at the Mia Alpina, the hotel for young and old alike.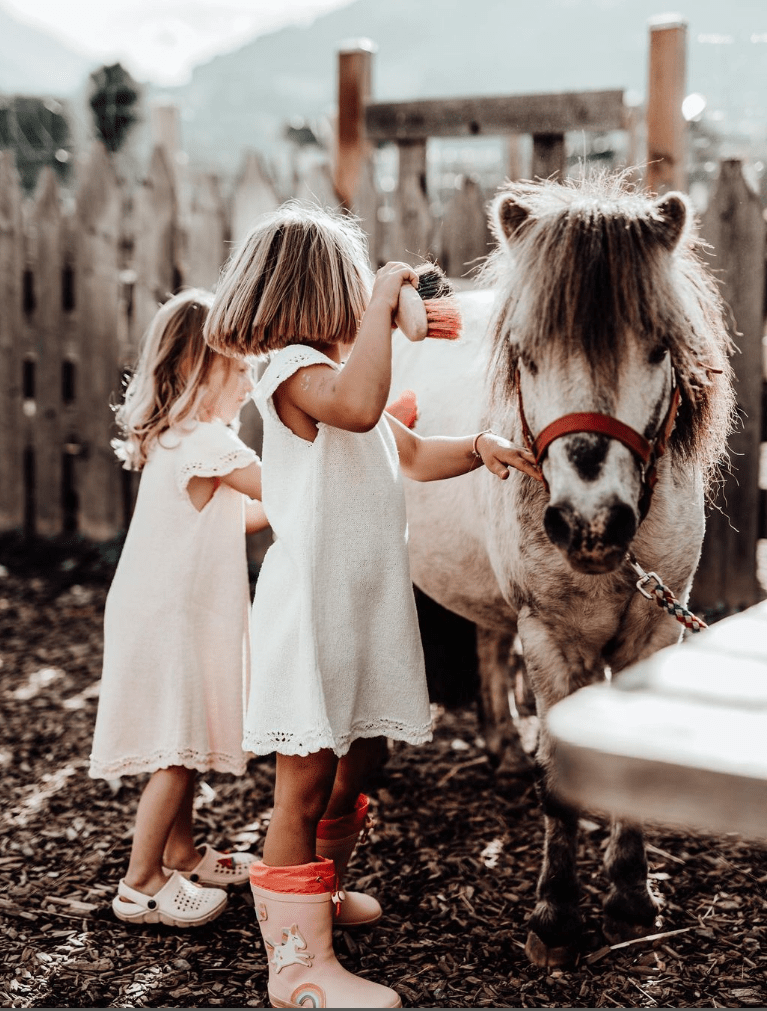 Here are four good reasons to spend your family holiday in Zillertal
1 So near, so good
An unwritten rule for all families with small children is that the shorter the journey, the better. After all, the holiday doesn't start at the destination – it starts in the car, on the plane or on the train. So it's great that the Mia Alpina is so easy to get to. From Munich, it's just a 90-minute drive, and the closest airport is barely 45 minutes away. Short travel time = happy children AND parents.
2 Everyone has their own time
Time spent together is made all the more enjoyable when everyone gets to treat themselves to a little time out on their own every now and then. The Mia Alpina has plenty of options to make this happen. Even the suites, which measure up to 105 square metres, seem to be purpose-made for lavish comfort on holiday. Variety and huge amounts of fun are guaranteed in the 4,000-square-metre family play zone. And while the kids let off steam there under the best possible supervision, mum and dad can relax in the exclusive adults-only PenthouseSPA.
3 No time to be bored
At the Mia Alpina, it's not a matter of what to do, it's what to do first. Indoors and outdoors, there is so much to explore! For example, the large wellness area for the whole family, the play zone with adventure play areas, bowling lanes, bouncy castle, zip line, trampoline and so much more – at the Mia Alpina, adventure is the order of the day, every day.
4 The way to the heart is through the stomach
Every family has different requirements, including when it comes to food preferences. In this case, it's not just tastes that are taken into account at the Mia Alpina but also nap times and early wake-up times. And not just that: families decide whether to go for a cosy family table or to switch to a romantic dinner for two. And the kids? They get to eat dinner with their friends in the kids club. That way, everyone is happy.
Mia Alpina is a member of Lifestylehotels™.