A paradise for the senses: the Puradies Naturresort and its heavenly spa in Leogang
20. November 2023
Welcome to Puradies – where freedom meets the majestic beauty of the Alps and a unique nature resort merges with a newly designed Heaven Spa. An unrivalled combination of snow-covered slopes, alpine luxury and heavenly relaxation awaits you amidst the breathtaking backdrop of the Skicircus Leogang Saalbach Hinterglemm Fieberbrunn.
The freedom of skiing
For those whose heart beats for winter, Puradies is the ideal starting point. A huge ski area, one of the largest in Europe, is right on the hotel's doorstep. From gentle carving to freestyle adventures – every skier will find their own personal paradise here. The private feeder piste leads directly to the 270 kilometres of piste magic of the Skicircus Saalbach Hinterglemm Leogang Fieberbrunn. The Ski ALPIN CARD also opens up access to a total of 408 kilometres of pistes in three premium ski regions.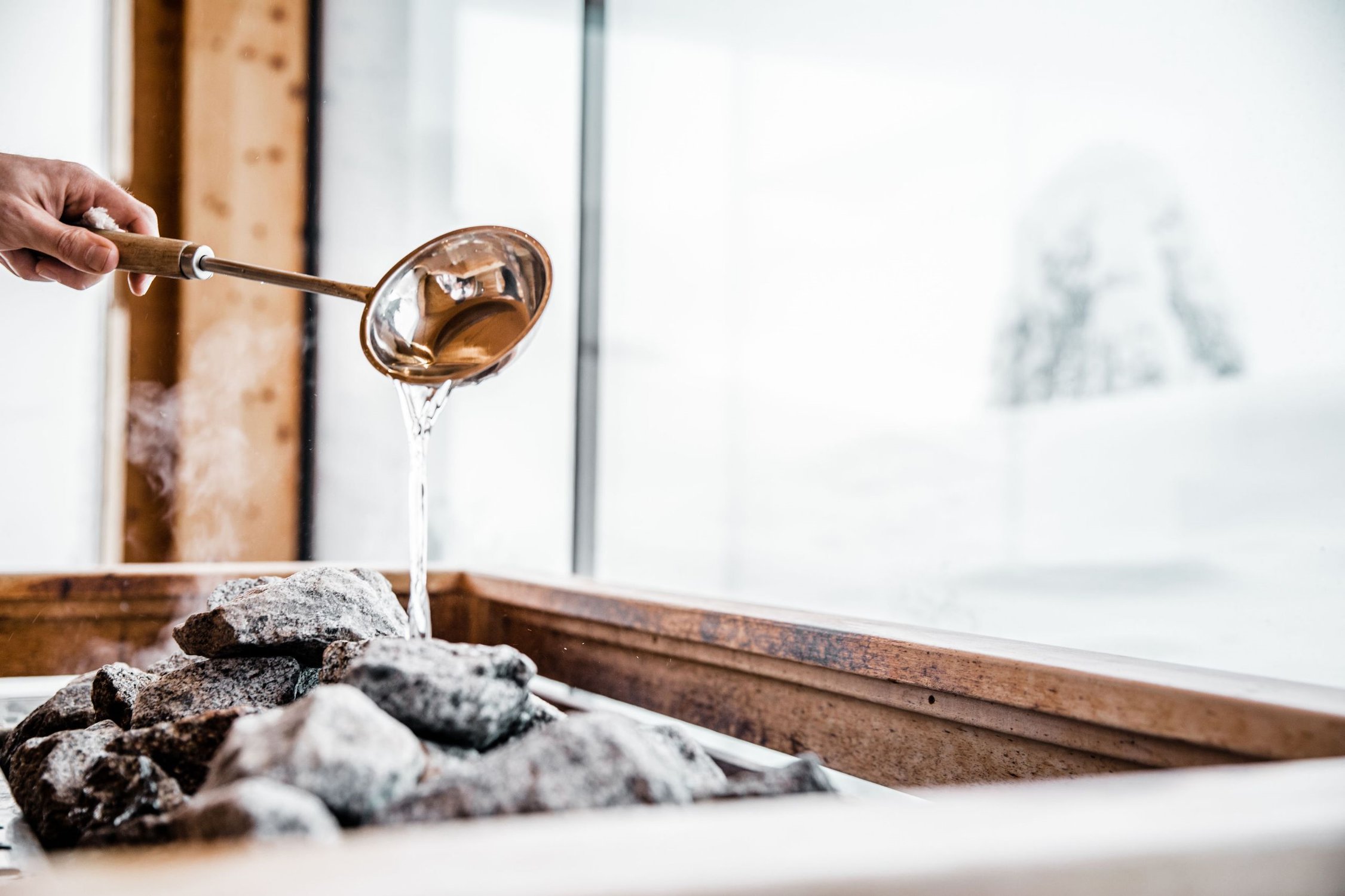 The Puradies nature resort
The Puradies Naturresort is not just a place for skiing, but also a retreat to pamper body and soul. The resort, which is situated in a sunny power spot in a secluded location, combines a hotel and chalets in the heart of the Leogang mountains. With 76 suites and rooms as well as 14 premium chalets, it offers a wide range of accommodation options. The "Innere Mitte" spa centre with its fantastic sauna and relaxation world is just as impressive as the award-winning Freiraum bar, which treats guests to innovative signature drinks.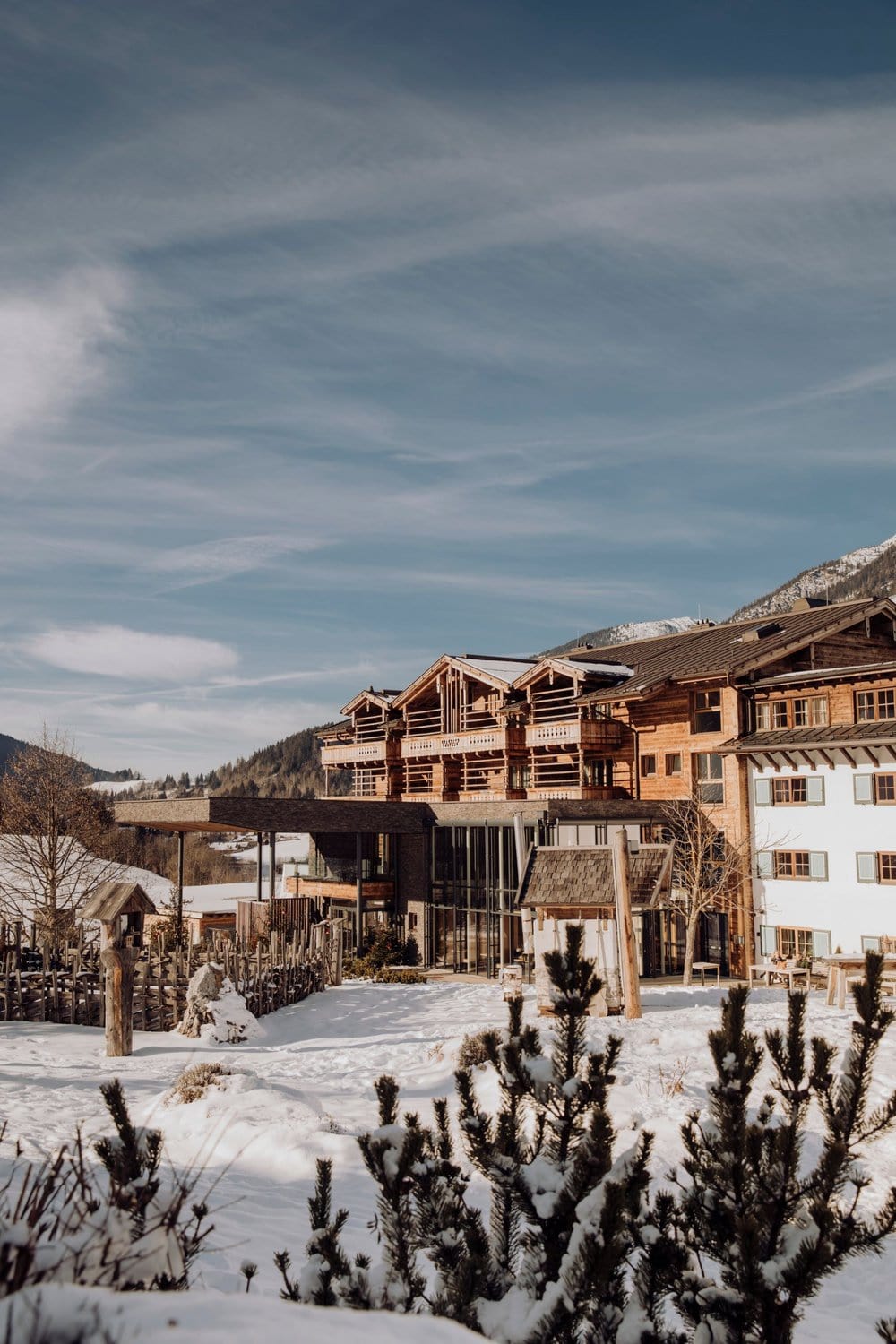 A look inside the new Heaven Spa
Puradies not only focuses on alpine enjoyment and skiing pleasure, but also opens up a heavenly world of well-being with the newly designed Heaven Spa. Covering 1,500 square metres, this spa area combines heavenly relaxation with earthly beauty. Natural materials and a nature-orientated design have been used to create a place that radiates peace and relaxation. The outdoor infinity pool with indoor access, a children's pool, various treatment rooms, a fireplace lounge and relaxation rooms as well as sun terraces offer guests a heavenly oasis of relaxation.
The architecture of the Heaven Spa, designed by the renowned team from noa* – network of architecture, is harmoniously integrated into the surrounding nature. Half underground with green roofs, it provides spacious rooms on the inside without being overbearing on the outside. Panoramic window fronts and different levels allow a view into the distance, while natural materials such as clay, stone, wood and linen provide a pleasant feel.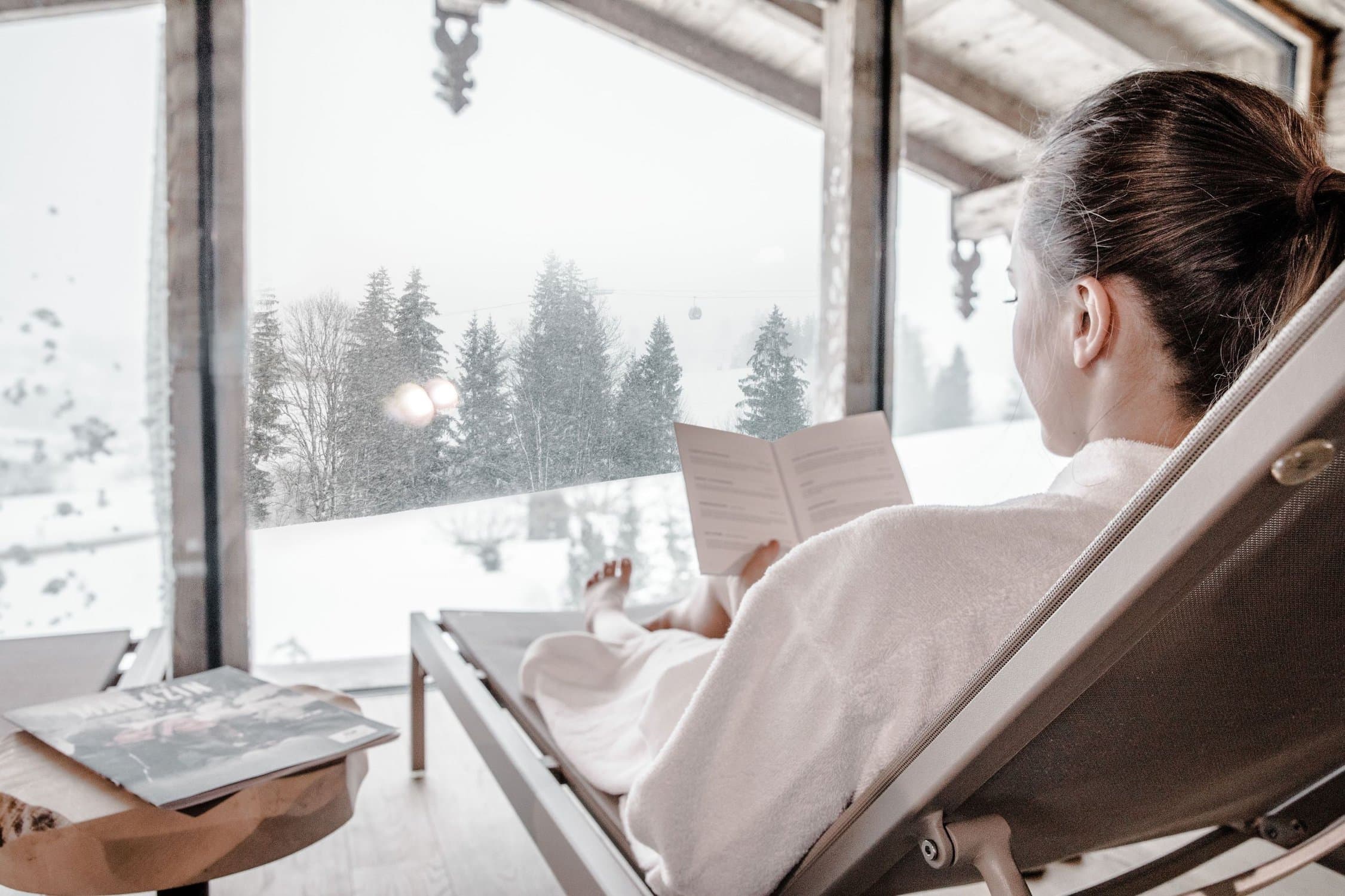 Relaxation through movement and art
The new, spacious fitness room and the yoga studio with its own sun terrace invite you to release energy and achieve a relaxed state of mind. The sauna house (for adults only) offers a further opportunity for relaxation, as do the refreshing outdoor infinity pool and the existing natural bathing lake. The art that accompanies the spa concept plays on the theme of the Garden of Eden and paradise, adding an extra dimension to the overall ambience.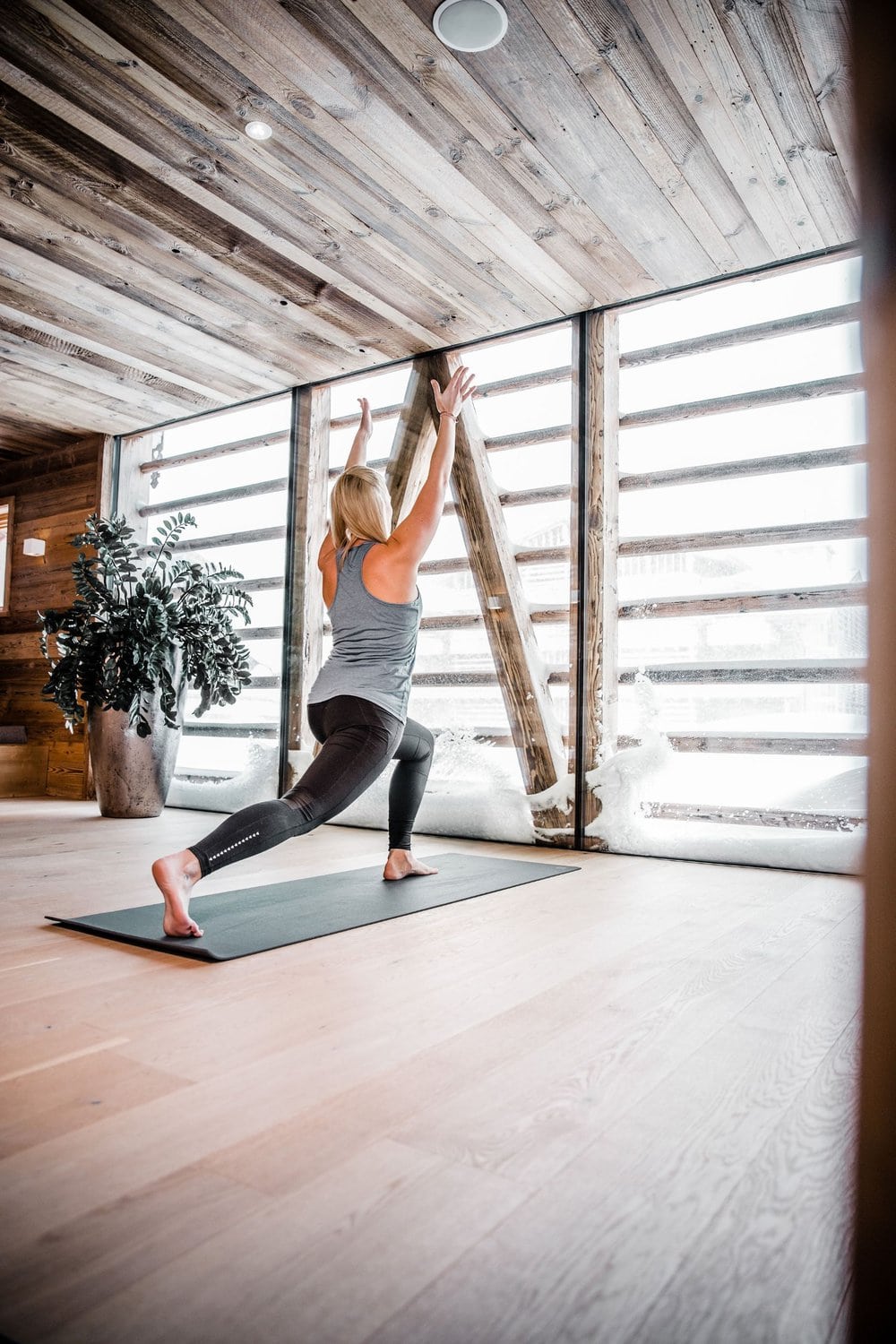 Puradies is a Member of Lifestylehotels