Steinach Townhouse Meran, South Tyrol, Italy: The personal touch
3. August 2021
The recently renovated Steinach Townhouse Meran is a hidden gem in the historic streets of Merano in Italy's South Tyrol. Owned by two designers from Milan, the B&B provides a warm welcome to this central European city, and is the perfect retreat in the heart of the Alps.
The Steinach Townhouse Meran simply oozes character and history, and has been lovingly embellished with examples of local craftsmanship by its designer owners. Everywhere we look there is evidence of the attention that has been paid to ensuring this B&B offers its guests an experience that is both personal and typical of the region. From the greeting at reception to the carefully chosen original furniture, we're in no doubt that we'll be extremely well looked after here.
Start the day right
This is a B&B that fully subscribes to the belief that breakfast is the most important meal of the day. To avoid wasted food left over from an enormous spread, their breakfast offering is mainly à la carte – at no extra charge – and it's jam-packed with organic, regional and seasonal produce that really gets our mouths watering. Our pick would have to be the crêpes with berry jam, but we'd be quite tempted by the porridge and the smoothies, too. Having sated ourselves for the time being, we head out to see what the delightful Merano has to offer.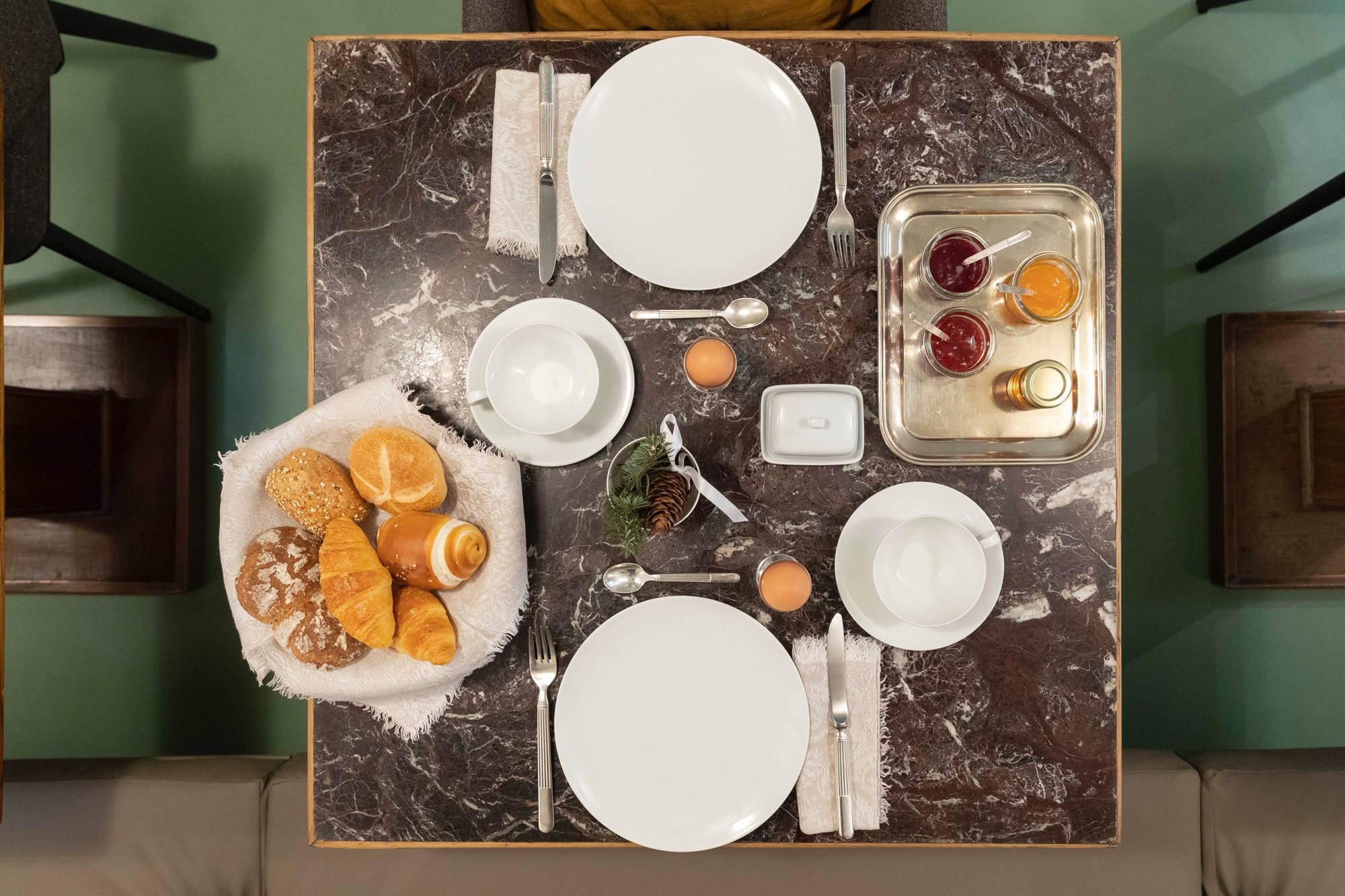 Equipped with a bounty of information from our knowledgeable host Katrin, we step out of the B&B right into the old town of Merano and feel ourselves relax as we take in the calm, low-key atmosphere. But that's not to say this town doesn't have enough to keep us occupied – quite the opposite.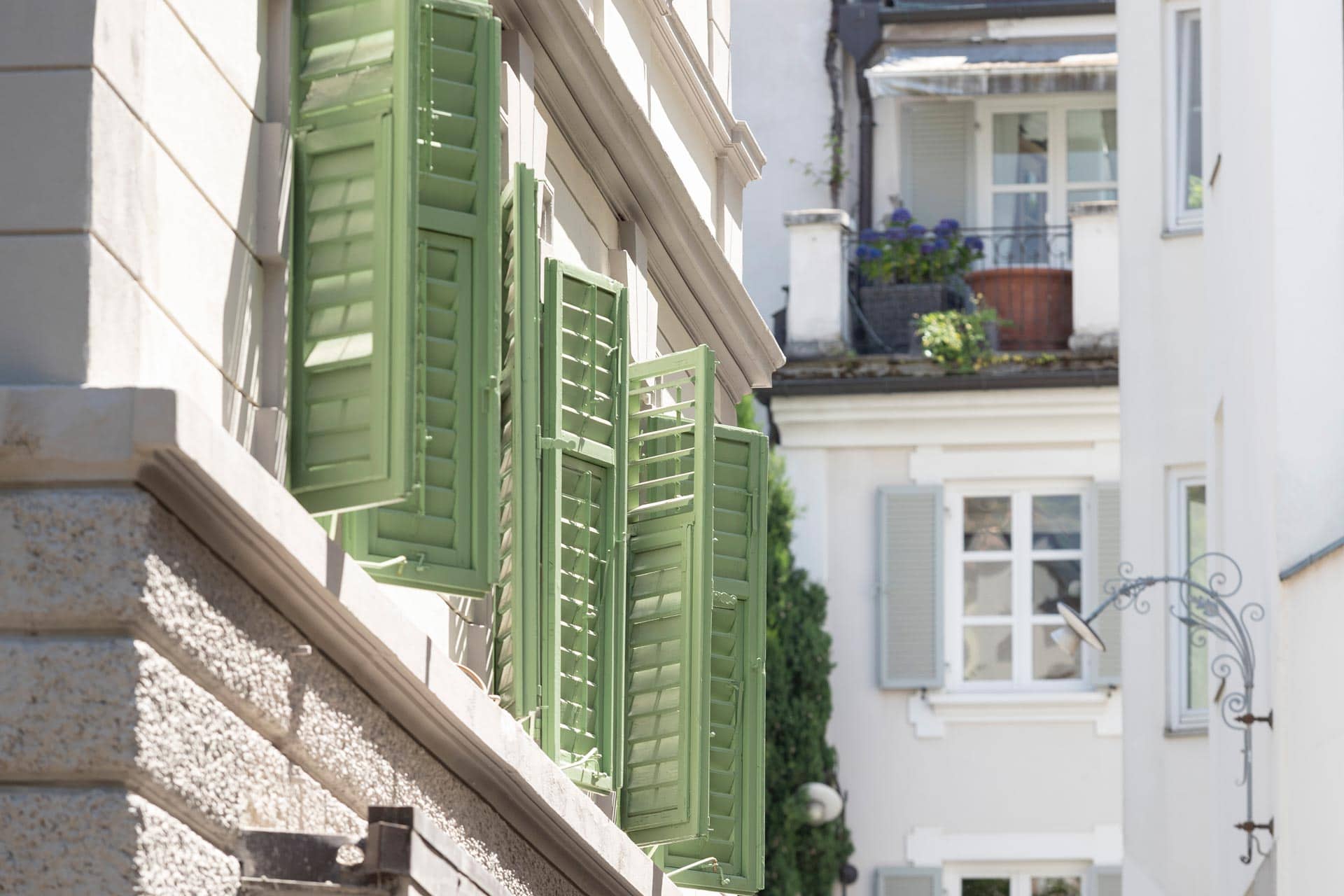 The city
Within easy walking distance we come across a number of bars and restaurants (that's dinner sorted), as well as boutiques, thermal baths and cultural attractions. We hear word of a wine festival taking place here in November and make a mental note to put it in our calendars, along with the upcoming South Tyrol Festival in September.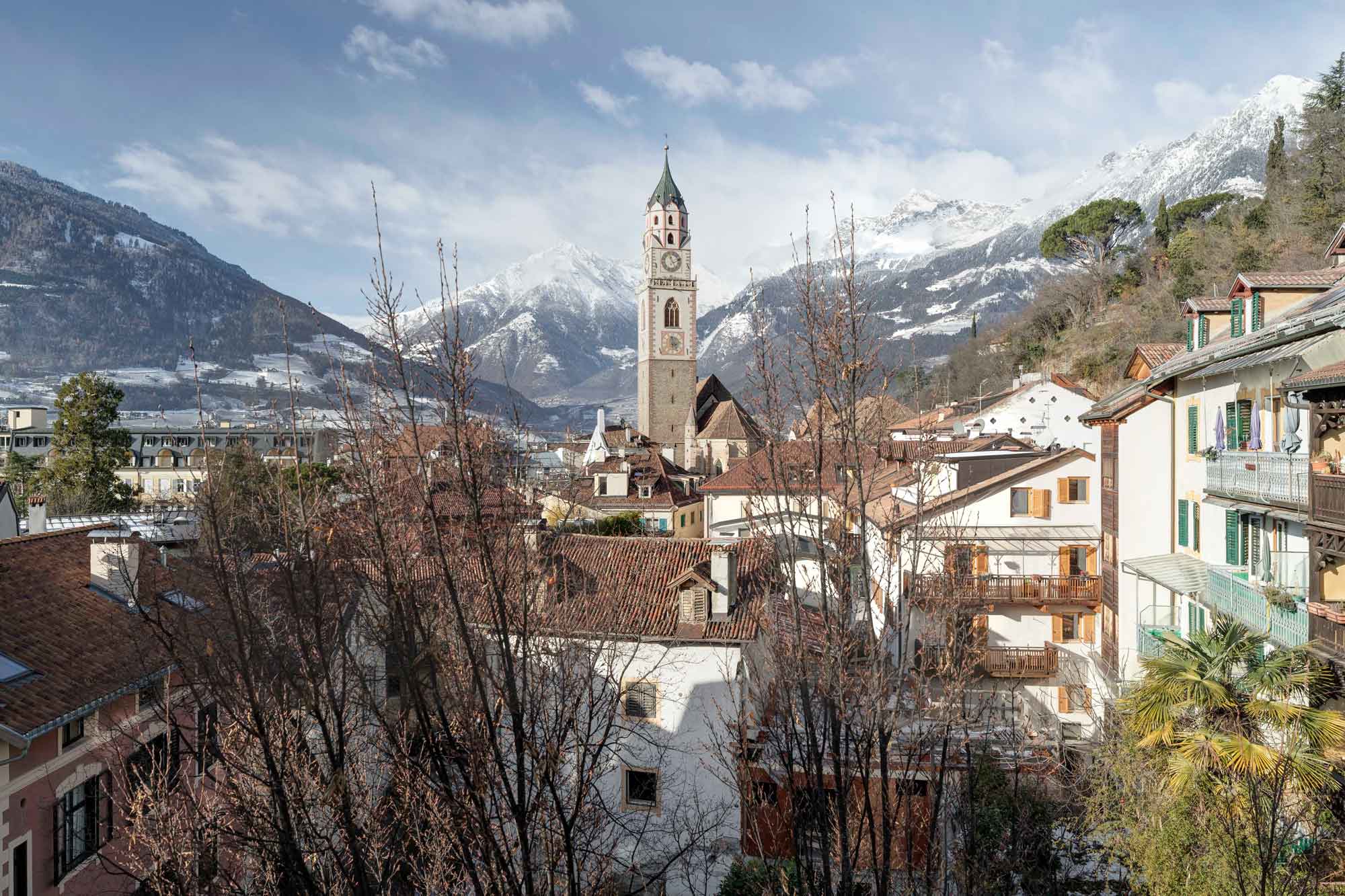 Taking it further afield
If you're looking to travel outside the town, the B&B offers a couple of options. Firstly, there's the Meran Mobilcard that's included in the cost of your stay and will give you access to public transport. Secondly, there are e-bikes for hire that will allow you to take to the trails and explore the surrrounding valley. Such thoughtful touches to make our stay more convenient and environmentally friendly at the same time.
After all that activity, we return to our spacious suite feeling like we're coming home. Boasting allergen-free mattresses, a comfy seating area, state-of-the-art climate control and plant-based toiletries, it's just what we need to recalibrate, recharge and revive. Thank you, Steinach Townhouse Meran, for welcoming us with open arms – we'll be back!
Steinach Townhouse Meran is a Member of Lifestylehotels
Text: Nina Prehofer