THE SECRET Sölden, Tirol, Österreich: Curtain up!
14. June 2022
It only had its premiere in March and already it's set for the stage: presenting, The Secret Sölden. Let's take a tour of the best places in four acts.
Magical and mysterious resort in the middle of the Sölden Alps.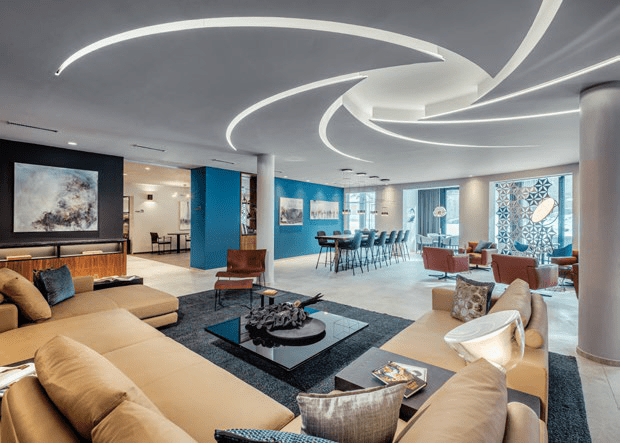 Ouvertüre:
LA'LIV
Wonderfully versatile. LA'LIV is the heart of The Secret Sölden, the place everything flows into. From the moment you step foot in the building, you find yourself in the middle of the lounge. It's all been carefully curated and the atmosphere has been well considered. It's a location where you can feel fully at home. The lounge and the neighbouring restaurant both bear the same name. The stylish and modern interior design can be seen throughout the whole ground floor of the hotel. From the exclusive furniture to the extravagant lighting and the specially made images, you'll always find something new at LA'LIV.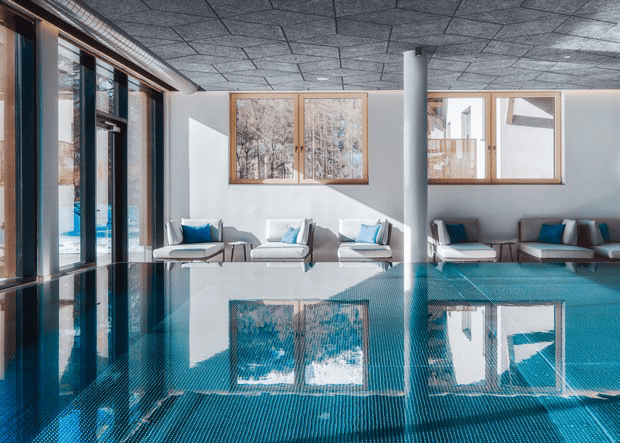 Hymn:
LE FEEL
The brand new LE FEEL wellness facility isn't huge at just 365 m2, but over two floors, it offers everything required for a little down time after an active day in the mountains. On the upper floor, there are two saunas (organic and Finnish) with stunning views of the magnificent Sölden mountain landscape. A steam room, experience shower with an ice fountain and two relaxation areas that face the garden round off the upper floor. On the ground floor, there's a large indoor-outdoor pool with massage jets and the perfect temperature. Taking the plunge inside then surfacing again outside gives the ultimate feeling of freedom.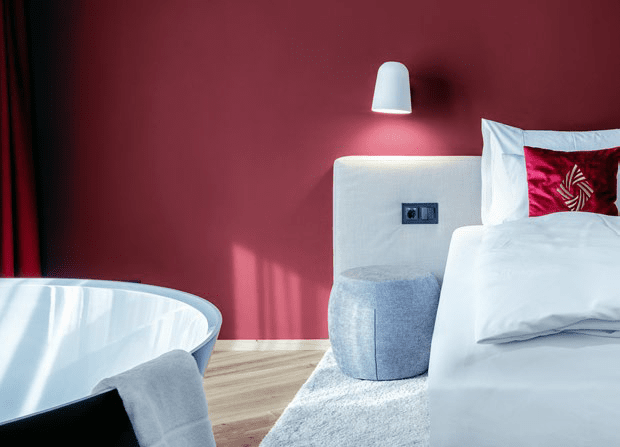 Act one
SIGNATURE APARTMENTS
These apartments are a refuge for every guest. Here, you can enjoy your holiday in total privacy, if that's what you wish. Sensual burgundy and natural materials like wood and stone dominate the design of the apartments. The marble look baths with high-quality designer fittings lend the whole setting a feeling of exclusivity. To ensure flexibility, every apartment has a fully equipped kitchen.
Grande Finale:
SKYBAR THE VUE
On the roof of The Secret Sölden, you'll find the spectacular THE VUE skybar – the only skybar in the Sölden town centre. With state-of-the-art video and sound installations and its extravagant interior, the special nature of the location also comes across here. There are light installations in the form of a James Bond gun barrel, an illuminated bar made from marble and a fabulous view into the distance or of the starry skies thanks to the partly glazed ceiling. It really is the crowning glory of the Sölden bar scene. It's where life is celebrated in cosmopolitan and stylish surroundings.
THE SECRET Sölden is a Member of Lifestylehotels