Locanda al Colle, Camaiore, Italy: Gian Luca and his cuisine
14. March 2023
High up on a hill, overlooking Camaiore in the province of Versalia, you will find Locanda al Colle – an ancient farmhouse that has been restored into a contemporary guest house. Not far from the sea, surrounded by the Apuanian Alps and close to surrounding cities, the country home offers activities for everyone. In the evening, once the guests return from their adventures, they are greeted by chef Gian Luca's exceptional dishes. We asked how he comes up with new dishes every day, what ingredients he likes to use and what he loves most about being a chef!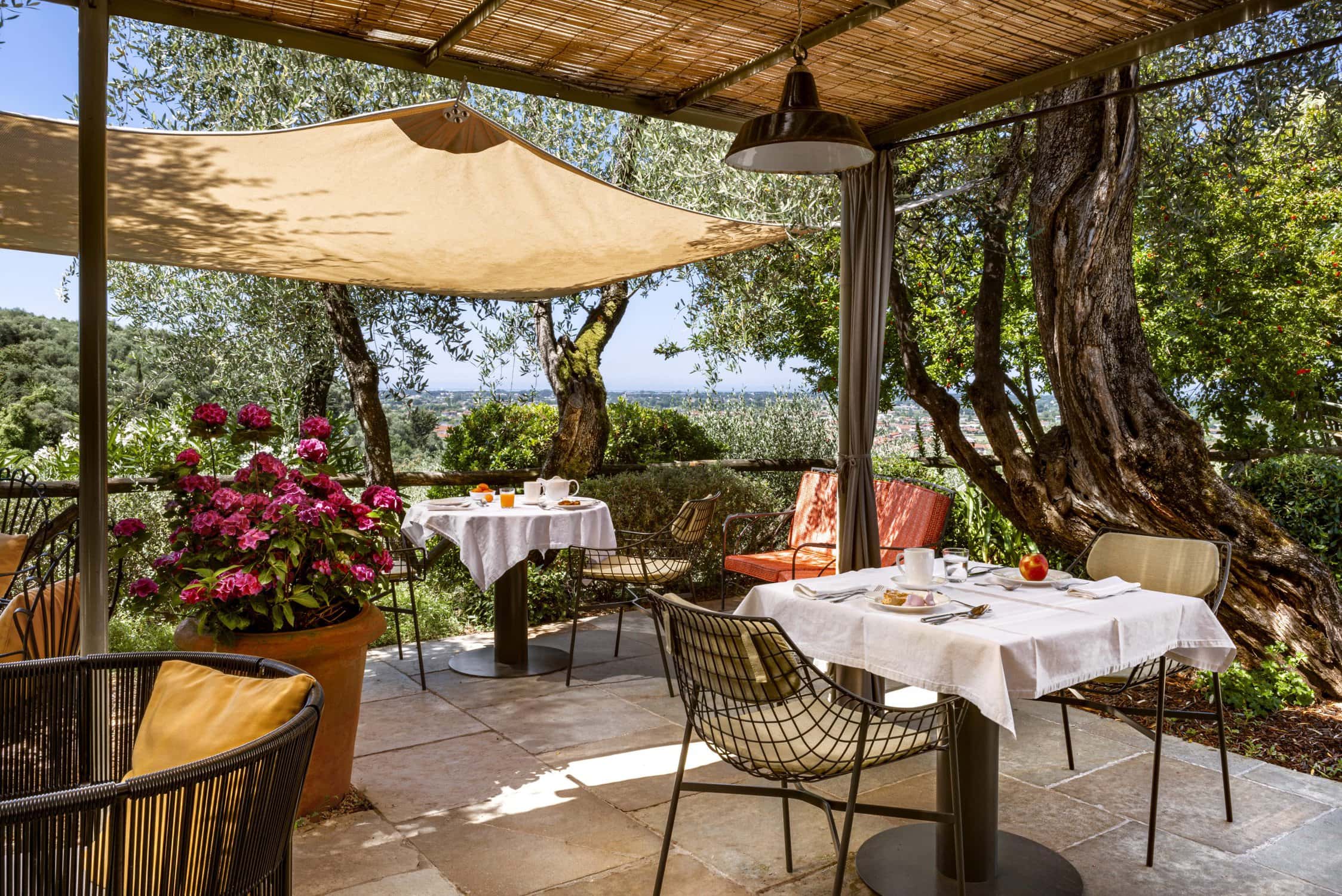 Lifestylehotels: How do you devise a new menu every day?
Gian Luca: The process of creating the menu mostly depends on what's available at the market. We propose a small number of options that change every day. I usually buy the ingredients first and then write the menu based on what I've bought fresh no more than two days in advance. We are only a small hotel and we want to serve fresh food. I prefer to buy less and more often, as nowadays it's important to avoid unnecessary waste. With this in mind, we never repeat the same course or a similar preparation two days in a row. Every day we try to serve some fish or seafood, some meat and a vegetarian course, so that guests staying with us every evening during a week can enjoy several different dishes. It's also important to consider guests' dietary needs; if I know in advance, I can decide on a menu that will be suitable for someone with food allergies, intolerances or other special dietary requirements.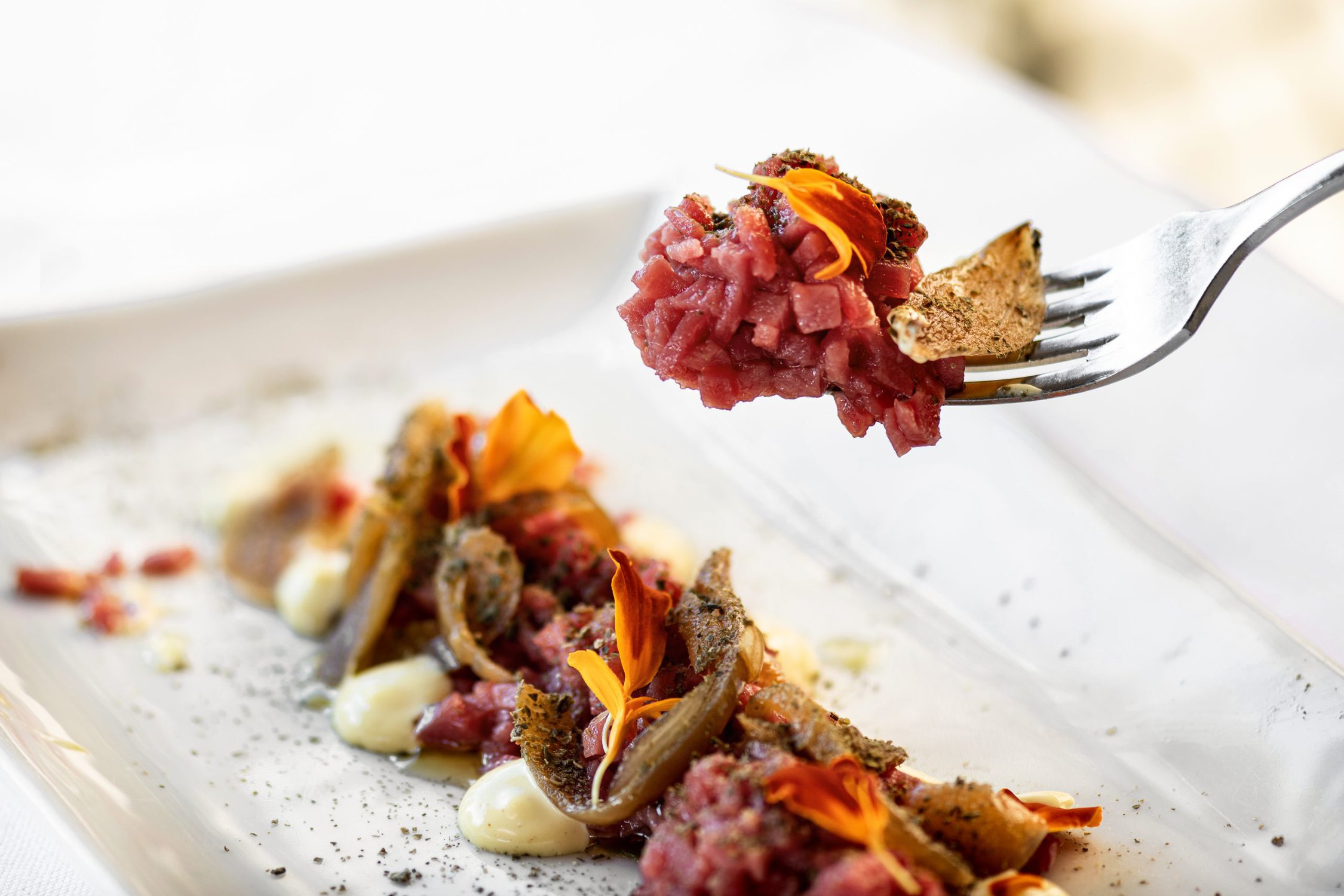 LH: What ingredients do you use? Is regionality or local produce a big faactor for you?
GL: We don't buy anything that is already prepared, for example we bake bread and pastries in house, we make our pasta and ravioli and only use our own homemade fresh tomato sauce. It's a lot of work but being a small hotel, it helps us to maintain a high standard.
It's a great pleasure to serve food that is completely homemade, but of course buying local food also plays an important role in our kitchen. The vegetable market nearby provides most of the vegetables and fruit we use. The nearby city of Viareggio is by the sea and it's famous for fishing, so anchovies and other local fishes are always present on our menu. The corn we use is also milled in town.
Even the charcuterie is prepared by our local butcher, who also selects the meat I use. Obviously, not everything is sourced locally but the majority of the products I use are from Tuscany.
LH: What do you like most about being a chef?
GL: There's a kind of alchemy to the cooking process. You have some ingredients and you combine them together to create something totally different to what you started with, and that's always fascinated me. Doing it at Locanda al Colle is an even greater pleasure, as I have direct contact with the guests and that's an amazing feeling. People passing by going to the pool or having a coffee can watch me roll out the croissant dough and have a chat. I have learnt a lot. I have the opportunity to talk with people from all over the world, and there's always an interesting story to hear, or sometimes it's just a friendly greeting. It's a human touch that isn't really possible in a restaurant kitchen.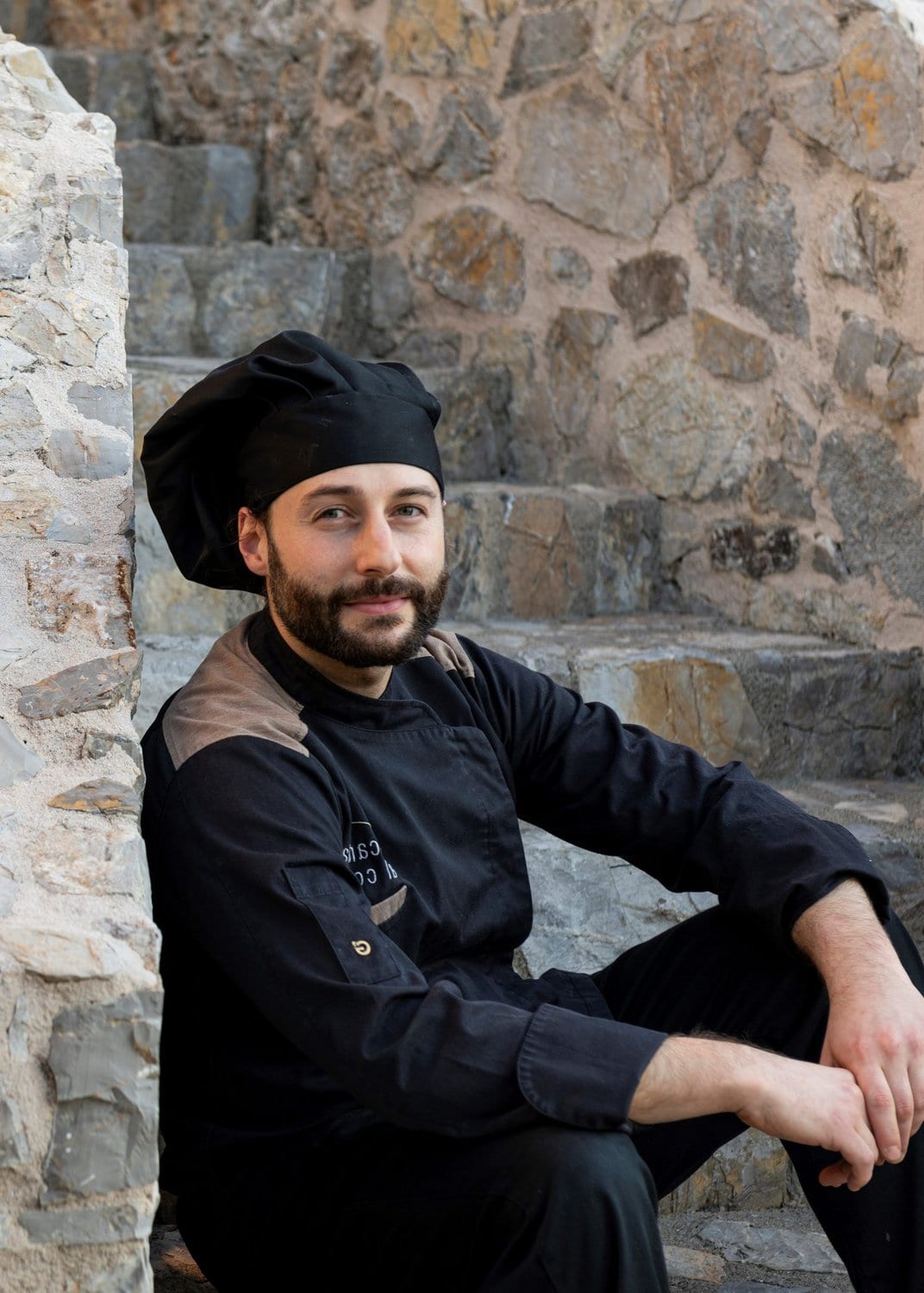 LH: What do you like about the cooking classes and what can participants expect?
GL: They can expect fun. The cooking class must be an experience, a moment where I can share some tips, teach something new while people get stuck in, but it has to be relaxing, too. I like to tell my students stories about what they're cooking and share some jokes. They have to feel like they're at home preparing dinner with the family, and of course at the end of the class we always have a toast. What I like most about the cooking classes is this human touch, this exchange. They learn something about my cooking, and I have the opportunity to learn something from them. It has changed me in so many ways; it has opened my mind and it's something I really treasure.
Locanda Al Colle is a member of Lifestlyehotels™.