Matterhorn FOCUS Design Hotel, Zermatt, Switzerland: matterhorn vibes
25. November 2019
At the Matterhorn Focus Design Hotel, you can look forward to the winter season with even greater excitement. New rooms and suites with a view of that majestic mountain – and free-standing bathtubs. In other words, a great atmosphere and beautiful views are once again guaranteed
A frame for the mountain
Christian and Sonja Noti built this design hotel in 2008 in a top location right at the valley station for the Matterhorn Glacier Paradise. The original plan was for two buildings before a third unexpectedly became available. It was initially left in its original condition, but has now been modified to fit with the other two. Like its sister houses, the third building now also has a wonderful timber façade, a stone roof and floor-to-ceiling windows – and the view is better than any live webcam! The peak of the Matterhorn rises up in all its glory, and it's clear why all that some people want to do here is get out their skis.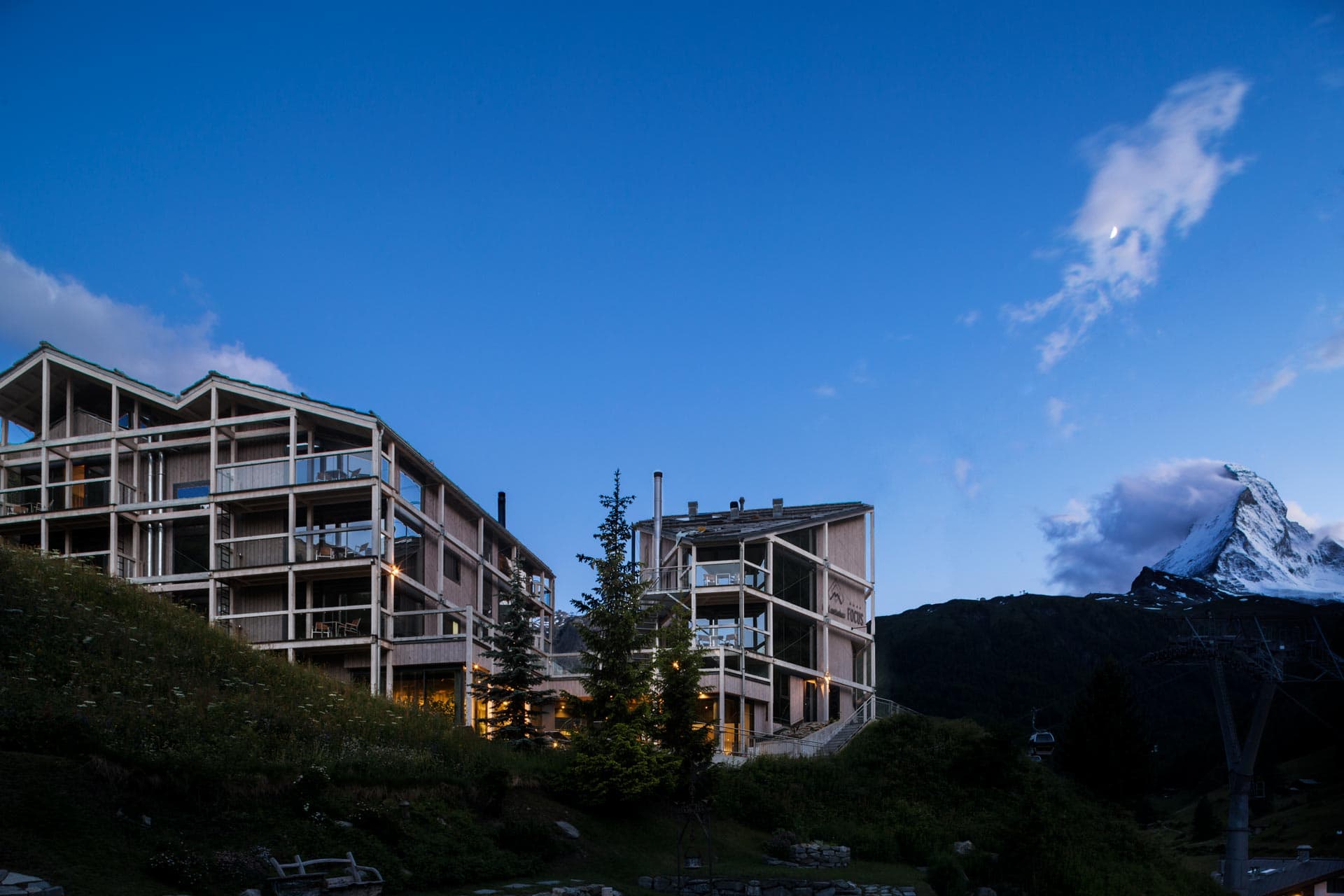 At the Matterhorn Focus Design Hotel, you can look forward to the winter season with even greater excitement.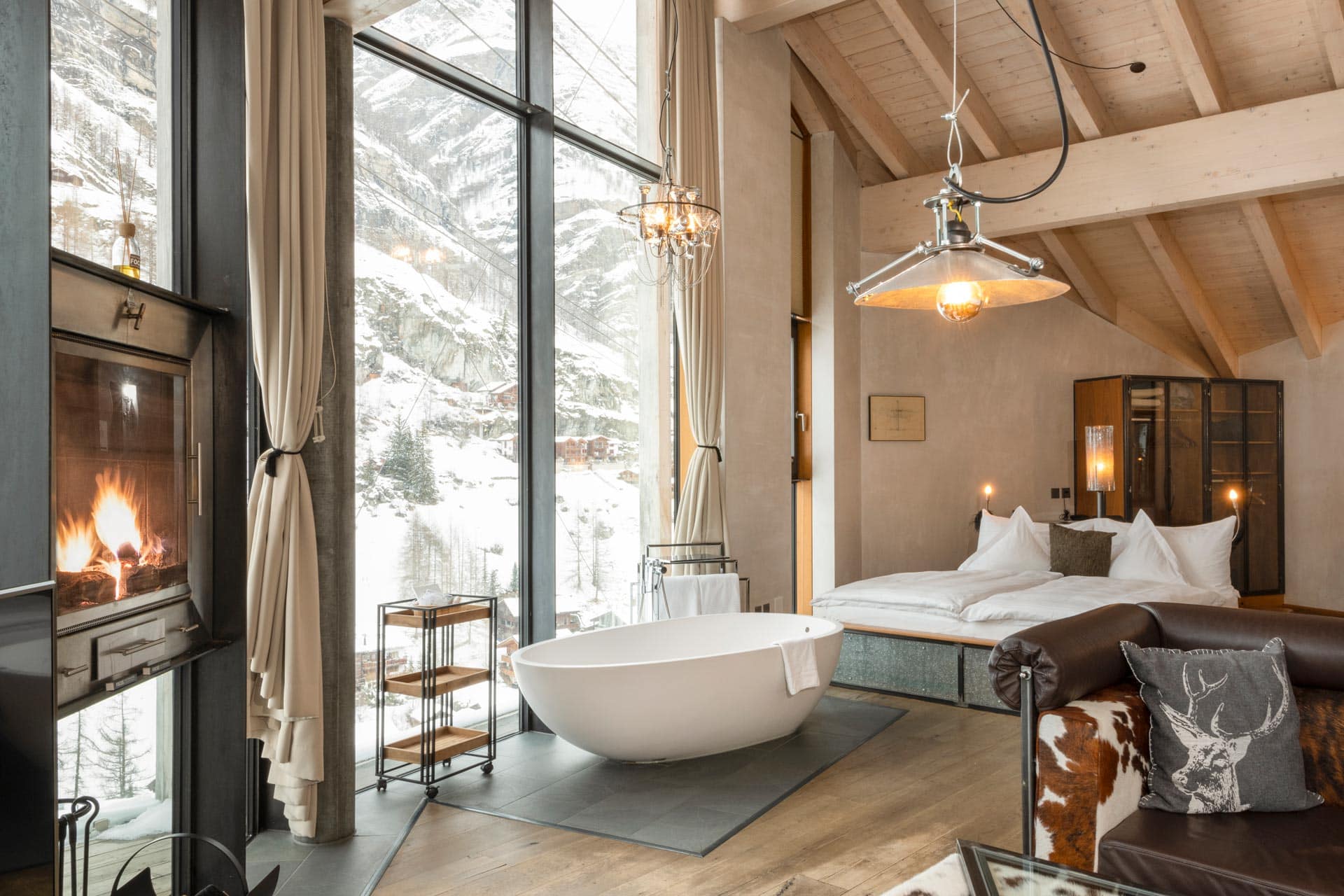 New rooms and suites with a view of that majestic mountain – and free-standing bathtubs. In other words, a great atmosphere and beautiful views are once again guaranteed. From the valley station, you can take the "Matterhorn Express" straight up the Matterhorn, or up the Riffelberg to Gornergrat or the Italian ski resort of Cervinia.
Off the piste and into the spa
I head from the slopes straight to the spa, which has an indoor pool and outdoor jacuzzi, Finnish sauna, caldarium and salt water pool. The spa offers traditional sports massage as well as lomi lomi and hot stone. On my way to the spa, I was completely taken with the swanky new ski room, which has separate lockers for your ski boots. And they are heated!
"We don't have our own restaurant, but we do have a small snack menu. We won't let our guests go hungry! I also recommend the many excellent restaurants in Zermatt. The selection is huge",

explains manager Patrizia Gasser when asked about eating out.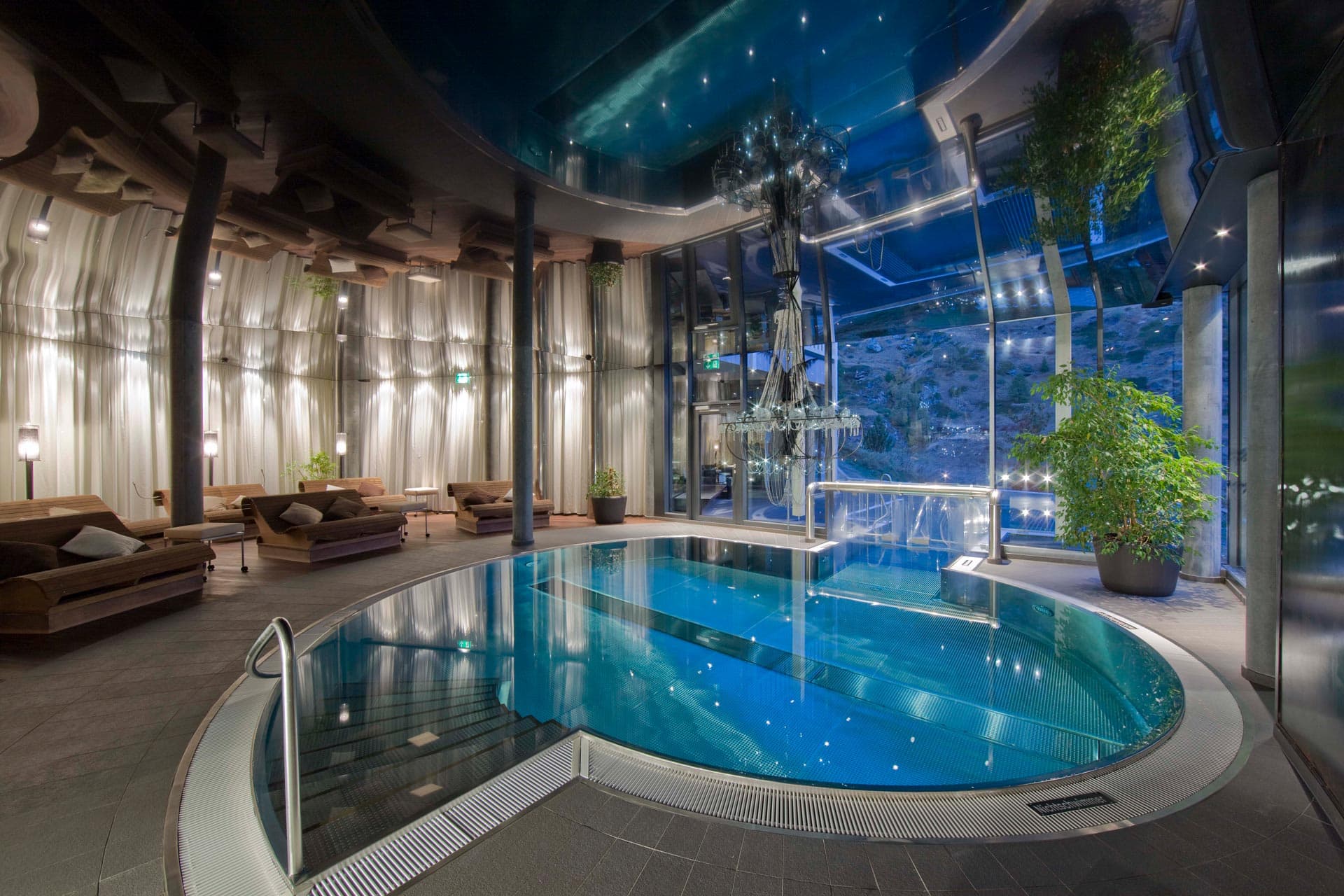 What is she particularly proud of?
"Our guests always stress how great the service from our staff is. Many of our employees have been with us since we opened. That is pretty unique in this industry."
Sitting by the fire in the lounge, I too can already feel the hotel's good vibes. The fireplace was designed by local artist Heinz Julen, who also had a key role in much of the rest of the hotel's interior design. One last question: which of the 30 rooms has the best view of Matterhorn? Now that would be telling. You'll just have to find out for yourself …
Matterhorn FOCUS Design Hotel is a Member of Lifestylehotels
Text: Nina Prehofer