Naturresort PURADIES, Leogang, Austria: 3 Questions for Architect Christian Rottensteiner
24. March 2023
3 Questions for Christian Rottensteiner, architect and partner in the renowned architecture and design studio noa*, about the planning of the new "Heaven Spa" building.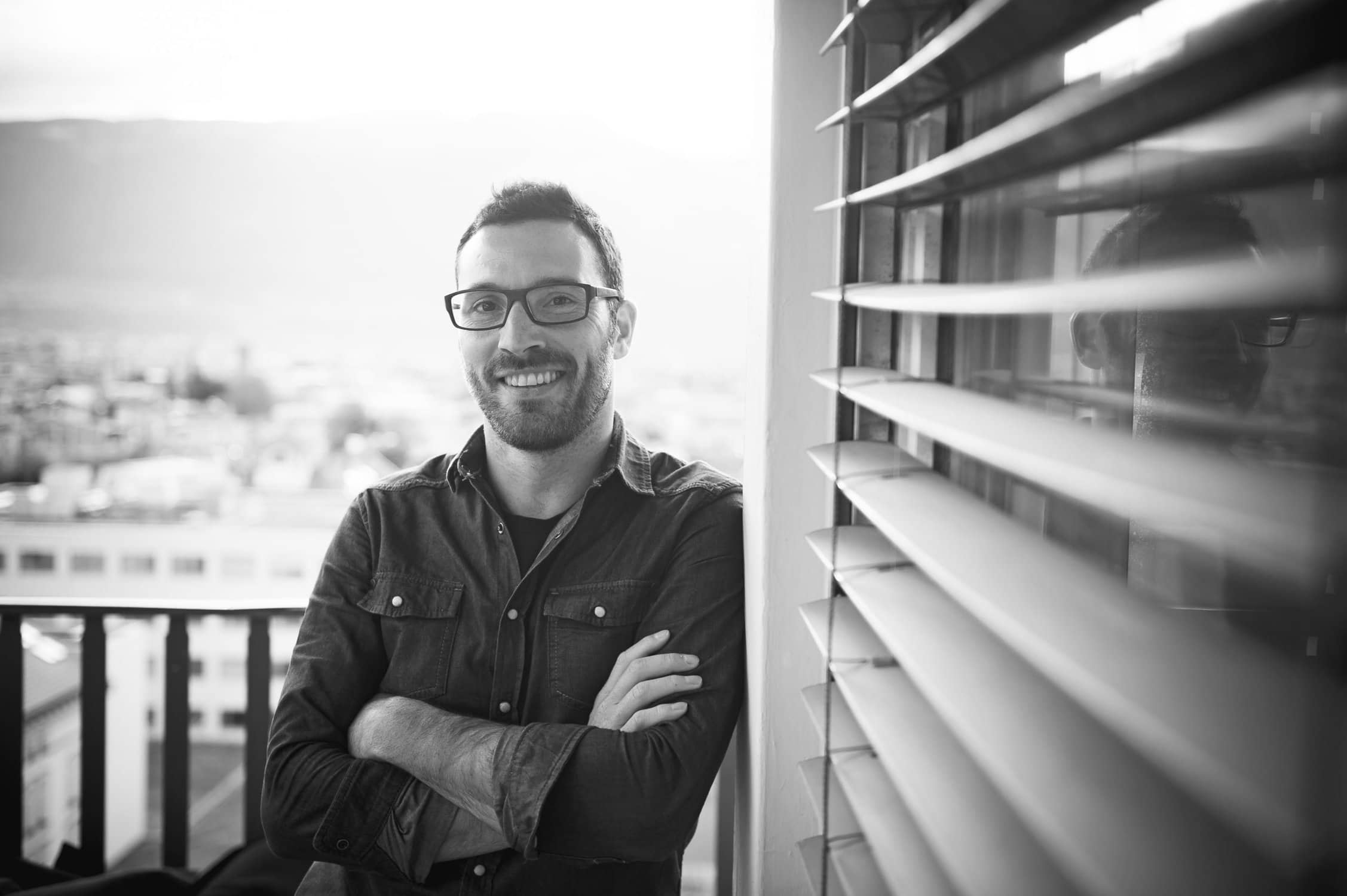 What were the challenges in planning for the new spa area?
We have a beautiful building site in Leogang with a great view and existing buildings in rather rural and traditional architecture. The basic consideration was to design a wellness facility that would fit into the landscape as well as possible and have a very strong integrating effect. We didn't want to restrict the existing open space at all, but in the best case to make it appear even more generous through the architecture.
Another challenge was to design the interiors in such a way as to capture the sun on the south side on the one hand and the fantastic view on the north side on the other. Our design allows you to experience the spaces throughout the day, you can feel the magic of the sunrise as well as the warmth of the sunset without ever leaving your seat.
The new building is very modern. How did it come about?
We focused a lot on the landscape in the design and tried to embed the building in it as best as possible. There are two areas in the new building that are laid out like concentric bands. One centre is oriented towards the bathing lake and the second towards the hill on the south side, which slides down from above. We also wanted a minimum of earth movement, so it made sense to adapt the building to the existing terrain and not vice versa.
The interplay between built and unbuilt, between high and low, between the different materials results in a very exciting spatial construct and thus a very modern architecture. At the same time, the design gives us the opportunity to use the sun's heat in winter thanks to large glass surfaces. In addition, the windows can be opened in summer to allow cross-ventilation. Through this and thanks to large canopies, we cool the rooms in a natural way and the views remain.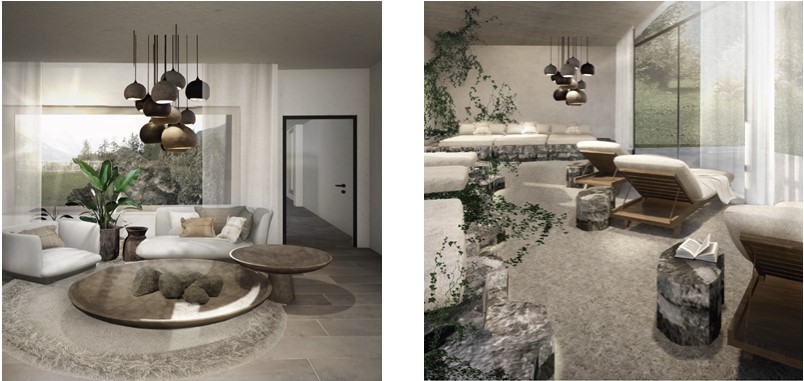 What is your personal highlight?
I really like the fact that you can constantly discover new things in the building. You almost step from one area to the next and there are many different levels to explore. Part of the new building is integrated into the ground, and on the other hand you have unexpected views upwards to the mountains due to double heights. We play, if you will, with protected indoor and outdoor areas and send guests on a journey of discovery. And I am personally particularly excited about the fireplace lounge, which is being created in collaboration with the artist Michael Lang. The final result will be a little surprise for us as well.
Naturresort PURADIES is a member of Lifestylehotels™