Refugium Lunz, Lunz am See, Austria: A home away from home
3. April 2023
You come home in the evening exhausted from work, from the traffic, from stress. You need a holiday, relaxation, to unwind. What if there were a hotel, a home away from home, a retreat where you could feel at ease? A place where the fox and the hare wish you goodnight, where it's calm and you can do what you like, but also don't have to do anything at all? Such a place does exist: Refugium Lunz.
The story of the Refugium takes us back to a snowy winter's night. Joachim Mayr, born and raised in Lunz, was trudging through the snow in the main square with Heinz Glatzl, past his favourite building, and noticed a for sale sign. He decided that very evening that he was going to transform this building into a bed and breakfast. But Joachim Mayr likes to think bigger and better, so the bed and breakfast quickly became a hotel – because an upgrade is always better than a downgrade. The idea of the hotel was established and, during the planning process, carpenter and interior designer Joachim and Heinz weren't just able to capitalise on the full spectrum of expertise of their interior design and construction planning company M&G – they were also able to draw on the experience of their Vienna-based design forum FORMDEPOT, a cooperative for craftsmanship, architecture and design.
At that point, all that was missing was everything else, but that was never cause for concern. Because they live by the saying: Chance treads paths that intent could never even reach. And it was by chance that Stefanie Metzger and her husband Christian Metzger were suddenly in their path – along with their experience of the hotel and food industries. What wasn't by chance was that the couple had been successful in running their restaurant Die Metzgerei in Vienna.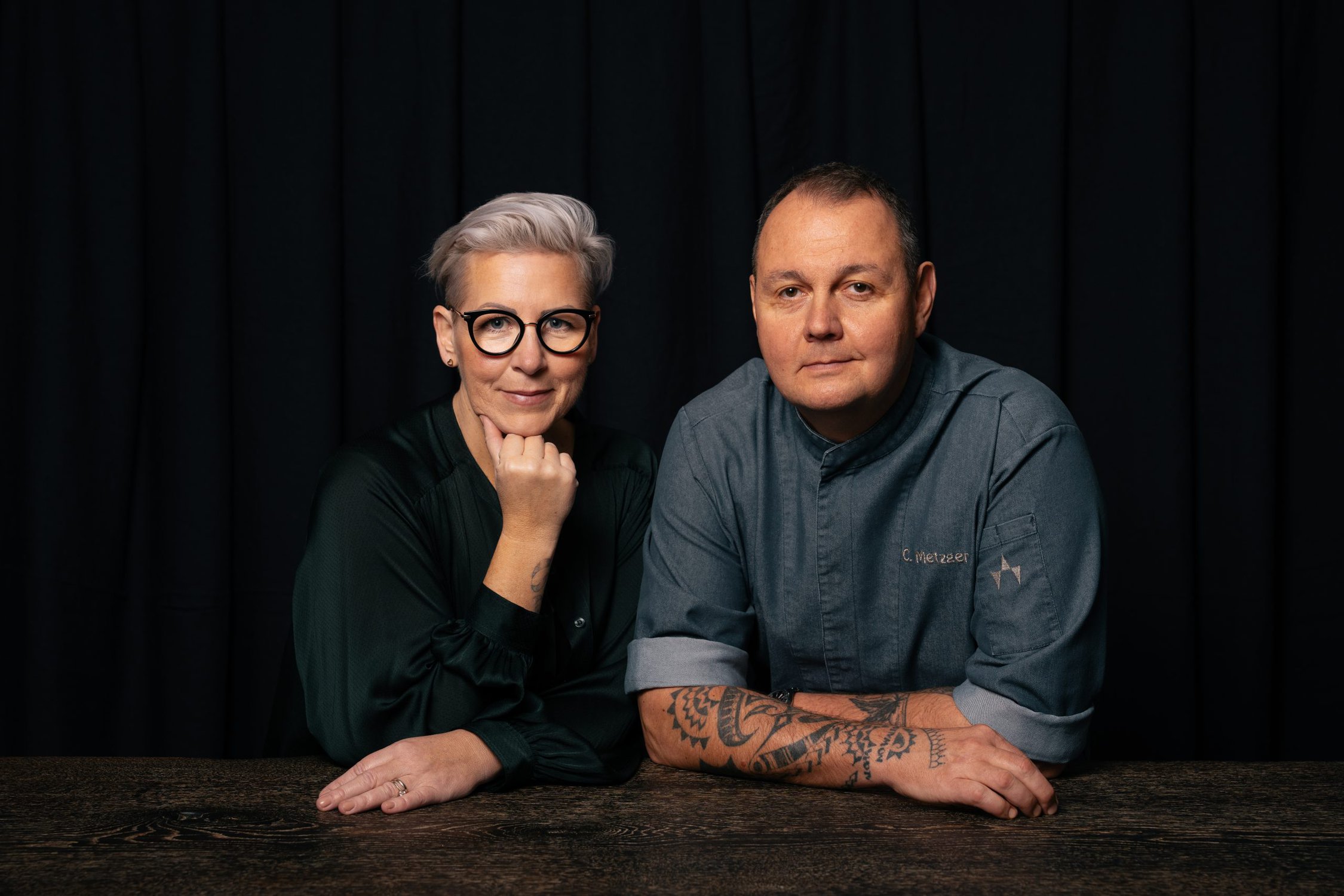 And that's where the adventure started. With the primary focus on designing the ideal hotel where people could finally feel like they mattered – and that's so obvious here. The concept of the Refugium Lunz blends 20 years of collective experience of bringing to life ambitious architectural and residential projects with a great deal of passion for hospitality and delight. From the paint colours to the parquet flooring and the infinite details, everything is of the highest quality. As hosts, people always go the extra mile. The architects also created a balance between old and new, and in doing so were able to preserve the character of the building. They are especially proud of the heart of the hotel, the Salonküche. It's a genuine kitchen in the hotel that looks like one guests would have at home. That way, you can feel like you're really at home. You bring back ingredients after a stroll, and suddenly there's an apple strudel in front of you. You can watch head chef Christian while he cooks, ask him questions and listen to his answers. You can even cook, bake and of course chat alongside him. The ingredients for the dishes you can later savour at the Refugium are sourced from the region.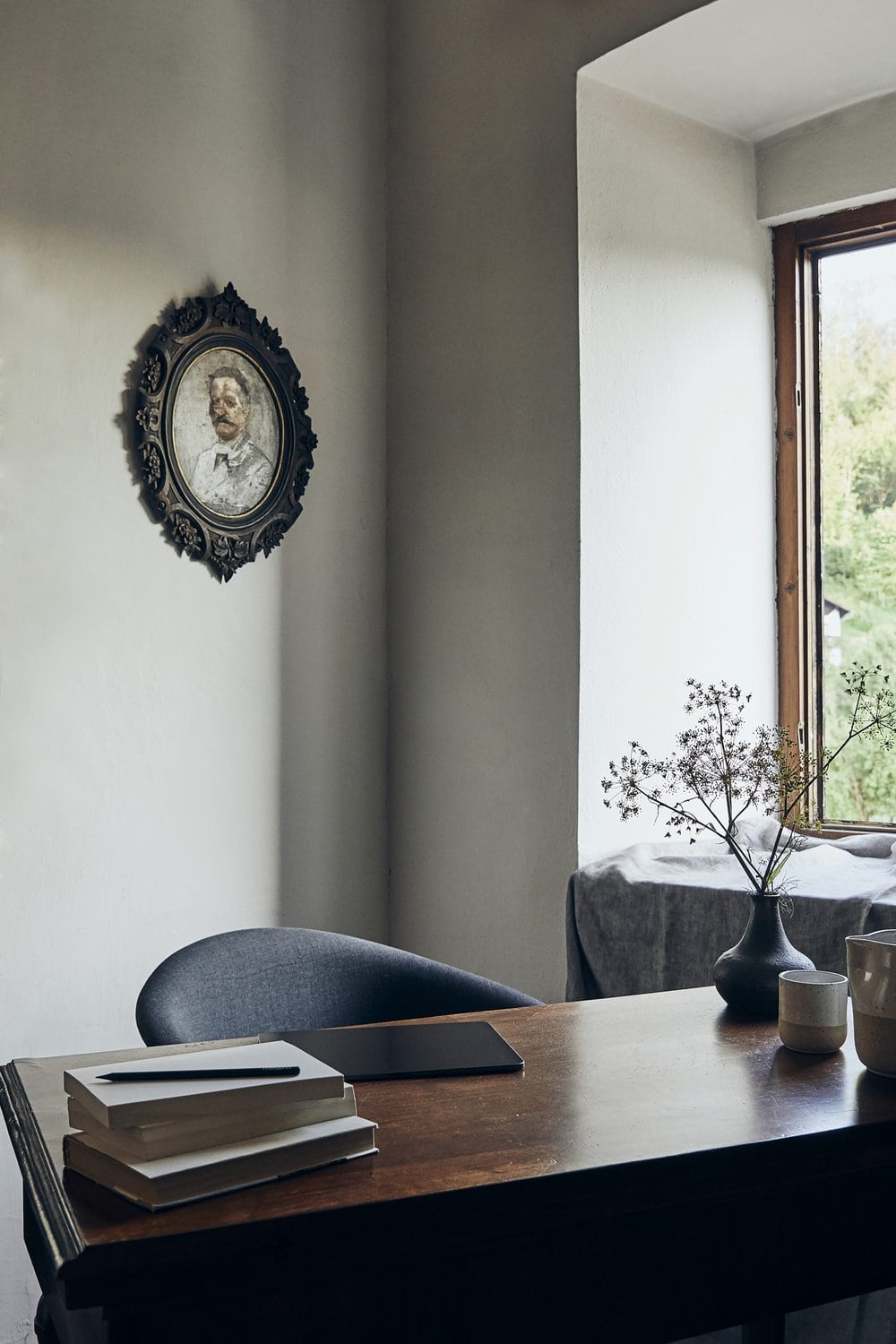 By doing this, Refugium Lunz wants to make a contribution to maintaining sustainable agriculture and traditional production in the area, and drive it forward in future.
It's now not long until the historic building opens its doors in April 2023. As a place of tranquillity and well-being, the Hofhaus and the garden are the ideal spots to unwind. But you can also go hiking, swimming and walking, before paying a visit to the hotel's own sauna in the evening, or you might find inspiration among the yoga and exercise options. Entirely in keeping with the motto of the Refugium:
"You don't have to do anything. But you can do a lot."
Refugium Lunz is a member of Lifestylehotels™