Hotel Stein, Salzburg, Austria: Blue skies over the blue lagoon
17. March 2020
The charming boutique hotel in Salzburg's old town offers the perfect accommodation at any time of year. But during the Salzburg Festival, Hotel Stein sets the scene for an even more profound experience.
Guests from across the globe with an affinity for art are sure to be found at the Stein boutique hotel, situated right on the Salzach river in the old town. The hotel underwent an extensive makeover in 2018 and has since followed the concept of "Salzburg meets Venice".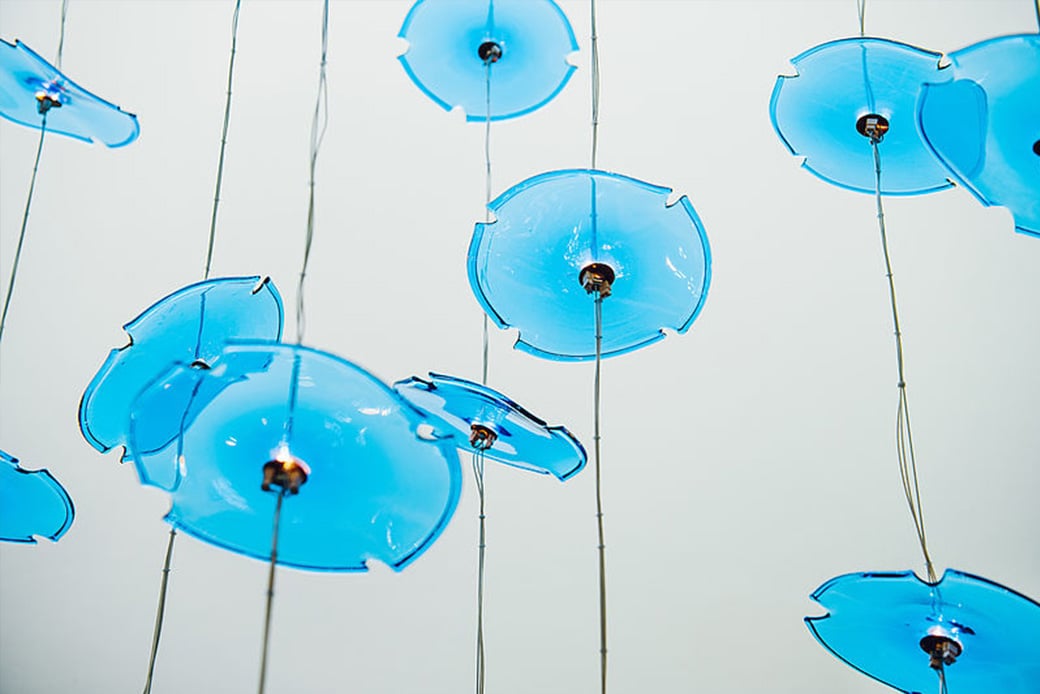 Evidence of which can also be seen in the chandeliers and other pieces by Venetian glass manufacturers Barovier & Toso, which is also owned by the hotel proprietor. Then there are the fabrics by Rubelli, which certainly wouldn't look out of place in a Venetian palace.
Even from outside, directly in front of the hotel, you will be mesmerised by a work of art by Austrian artist Brigitte Kowanz, who in 2016 represented Austria at the Venice Biennale and in 2017 also showcased her works there. Her pieces lead you into the interior and create a stylistic connection between the inside and the outside. The colour blue dominates the décor, representing both the colour of the sky and that of the lagoon in Venice.
The Italian attitude to life can be felt during a Sprizz on the roof of the hotel or during relaxing moments in the sauna area.When you stroll back from Cathedral Square, you can be sure that you are in the perfect place to recharge your batteries after an intoxicating performance and to let the experience of the epic productions last a little longer.
Hotel Stein is a Member of Lifestylehotels