Gästehaus Krenn, Stainach-Pürgg, Austria: Fall in love with Pürgg
8. May 2020
I have to say, rarely have I arrived somewhere as beautiful as in the Gästehaus Krenn in Pürgg im Ennstal in the Styria region of Austria. Who would have thought?
The delightful, small, charming district of Pürgg totally stole my heart, and the view of the Grimming mountain range took my breath away. But the fact that I lost my heart to Pürgg wasn't just down to the wildly romantic surroundings; it was mostly thanks to the Gästehaus Krenn and Valerie and Theresia Graf, who along with their team nurture constant interaction with their guests. The way they have styled the interior of the guesthouse makes for a charming mix of detailed pieces just waiting to be discovered. Modern and linear items are paired with more traditional pieces and hand-picked antiques for an effect that is not forced but rather homely.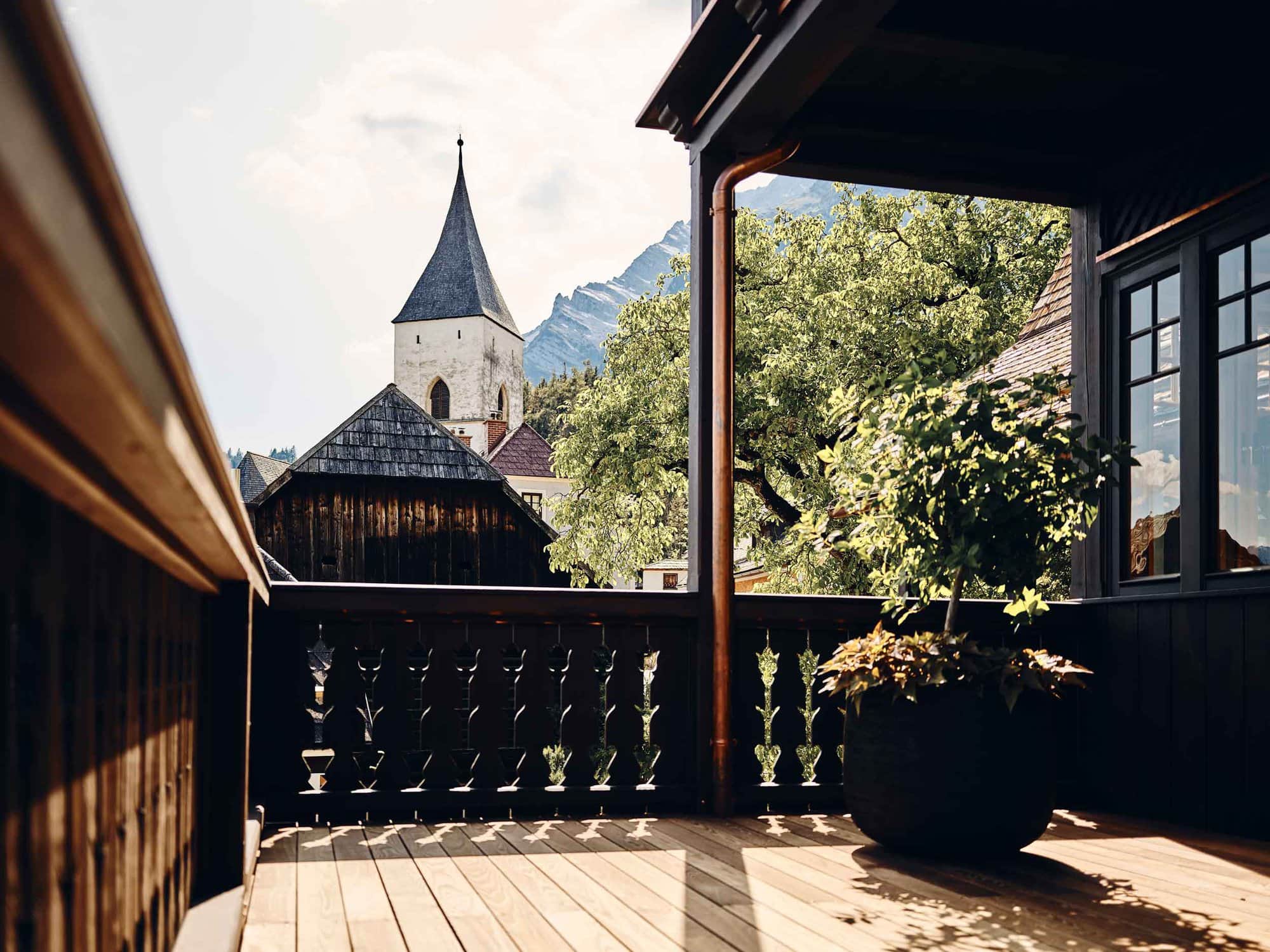 Traditional & contemporary
Designer vases stand alongside hand-woven baskets, butchers' blocks next to sumptuous velvet wingback chairs. The bedding and towels are made out of linen and create both a traditional and contemporary feel. The garden level of the guesthouse provides an impressive and grand open-plan living space that resembles an extended living room, and from here you can move into the fabulous garden and the covered loggia. In the library, guests can expect to find a good selection of literature, crime novels and magazines that you can grab and take with you into the garden. The love of the written word is accompanied by the same sentiment towards art, with the walls bedecked with works by young artists.
I could spend between now and forever daydreaming about the mouth-watering meals at the guesthouse, which encouragingly included vegetarian dishes and were complemented by homemade bread and fresh regional ingredients, handmade mustard creations from Senferei Anna- Max, delicious organic muesli from Zagler Müslibär and pesto products from Taschler im Glas in the grocery store.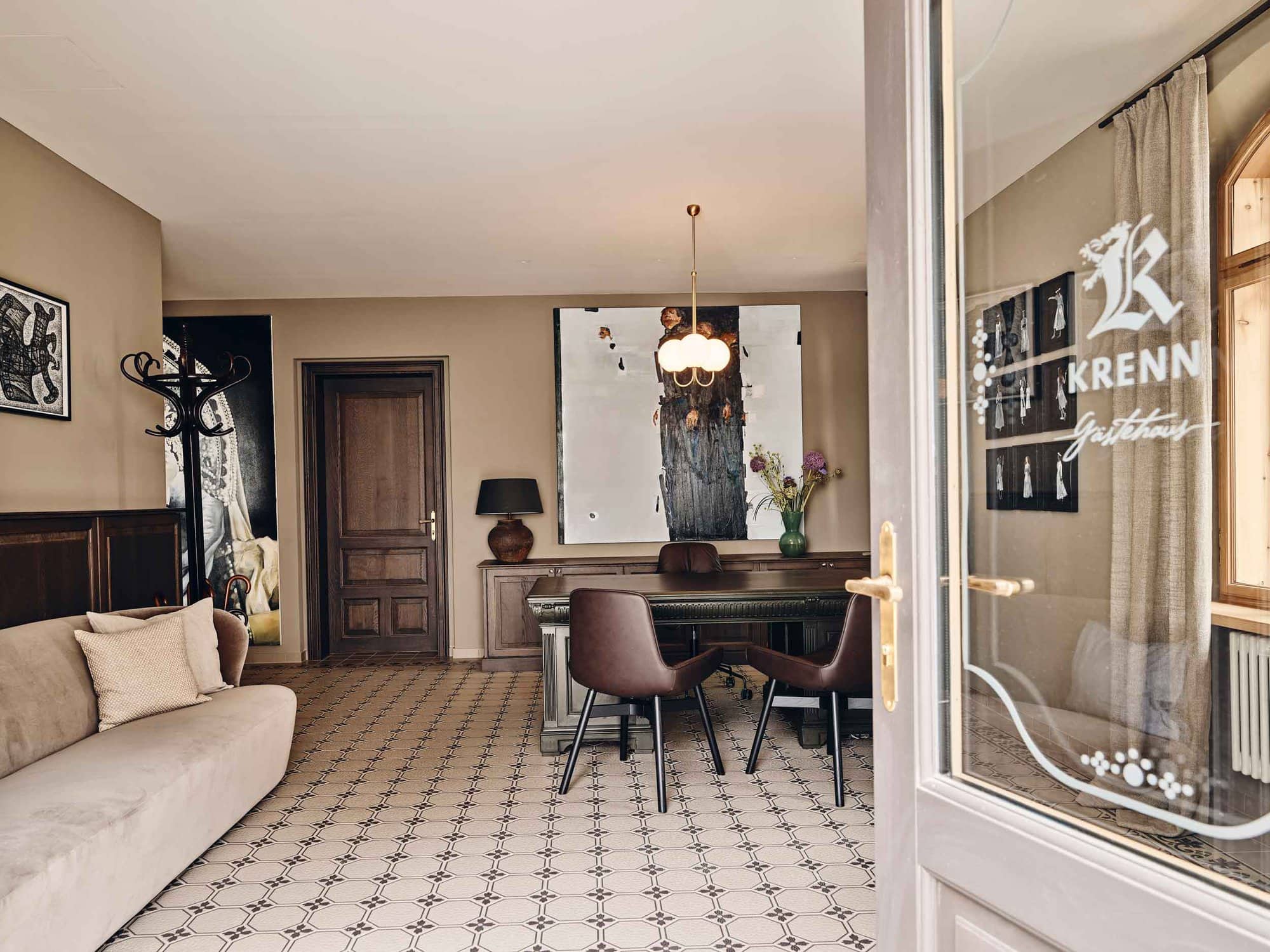 The premise of any guesthouse is that yyou arrive as a guest and leave as a friend. Nowhere is this more true than in the unremarkable-sounding district of Pürgg and the Gästehaus Krenn.
Gästehaus Krenn is a Member of Lifestylehotels
Text: Nina Prehofer