Gästehaus Krenn, Stainach-Pürgg, Austria: Early summer
4. May 2021
Summer hasn't yet arrived in full force – the nights are pleasantly cool, while the day sees blossoms and blooms forming a sea of colour. It's a truly special time in the Styrian Ennstal valley and in the Gästehaus Krenn.
The morning air is still cool, but you can already feel the gentle warmth of the sun that sends new energy coursing through your body. It's like there's a magnet, drawing you away from the city and into brightly coloured nature in the countryside, with its fragrances of spring flowers, energy and strength. For a day, a weekend or even longer ...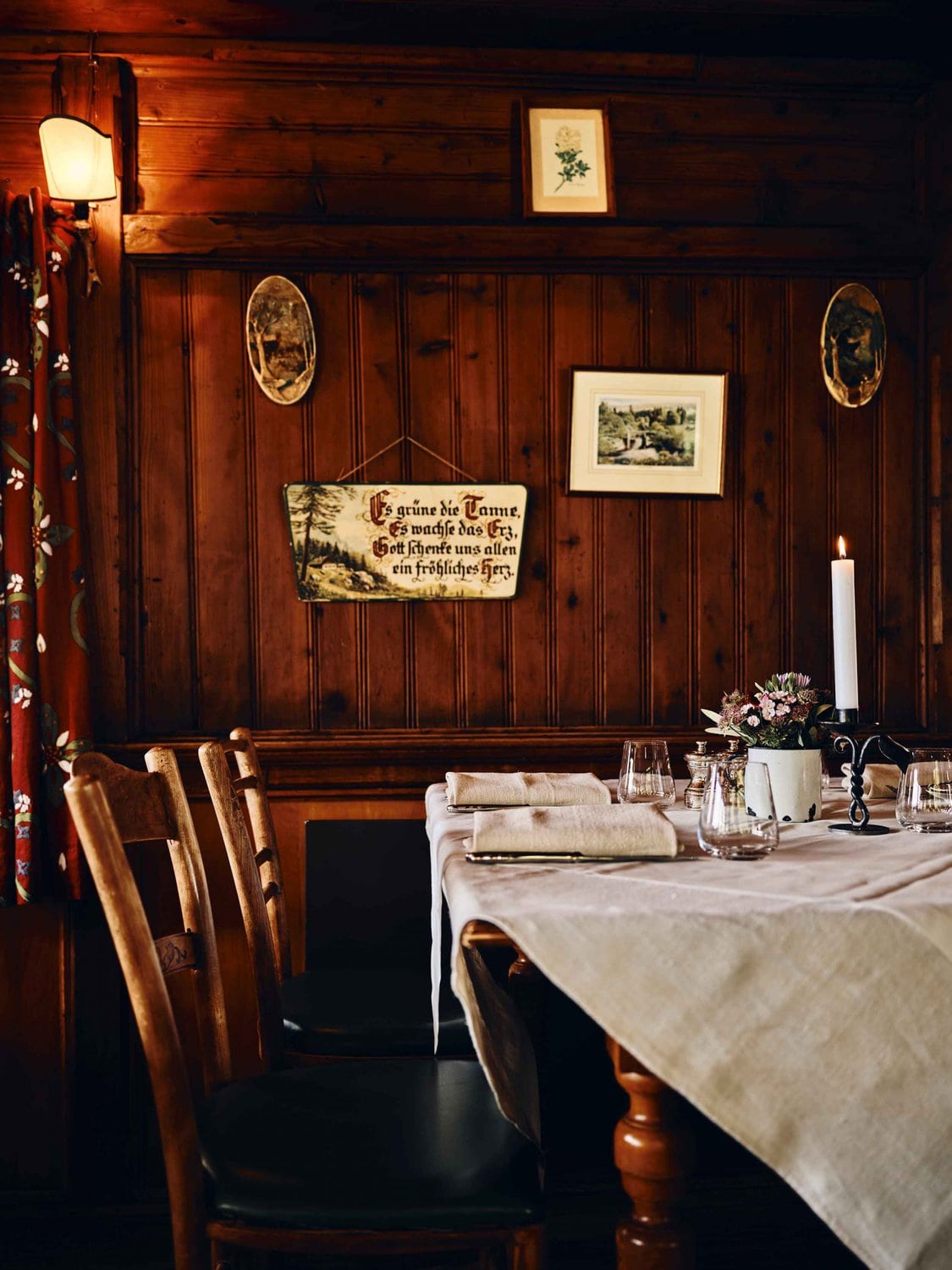 Drawn to Pürgg
Here at the Gasthaus & Gästehaus Krenn, adjoining pub and guesthouse, time seems to have stood still, as if you're in an old-fashioned film. The welcoming staff make you feel like you're in the lead role at the pub, which appears in records dating back to the 14th century. The cuisine is based on recipes from grandma's cookbook. Lunch is a down-to-earth and hearty affair, while dinner is a touch more refined and the tables are laid for guests with vintage tablecloths.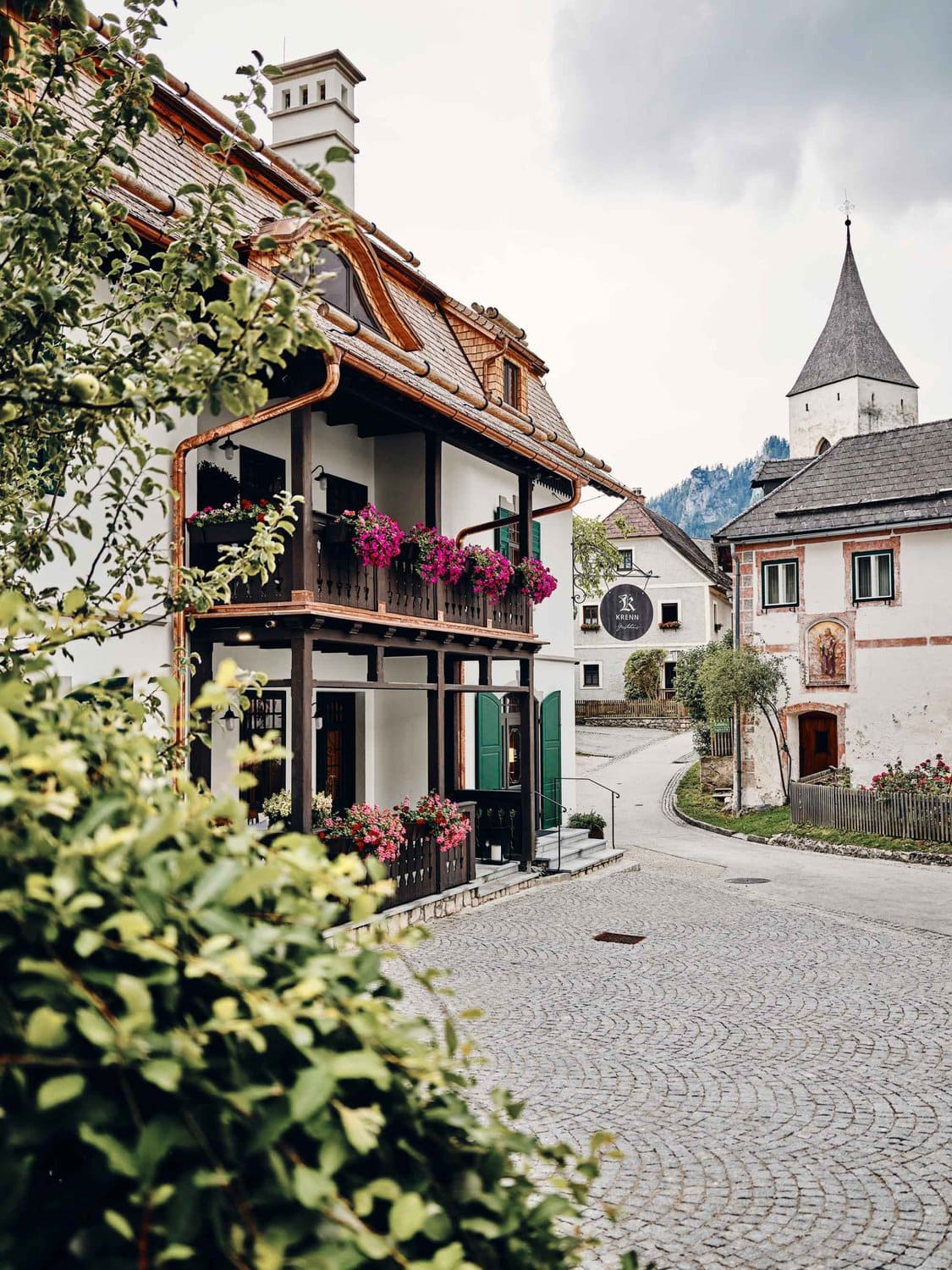 Persuaded to stay
Whoever comes here is going to want to stay – and that's possible, too. Right next to the pub is the Gästehaus Krenn, which was already regarded as THE place for summer visitors to come on holiday many, many years ago. You're sure to find a favourite spot here – be it in one of the seven spacious rooms that are all fitted with modern comforts and retain beautiful traditional features, or in the various quiet areas, like the cosy library or the homely lounge. Here, you're free to enjoy breakfast and simply while away the day, sit back and relax, and take in the spectacular view of the valley.
A few steps further on, you'll find yourself immersed in the absolute tranquillity and privacy of the Residenz Krenn, where you can forget the pace of everyday life in one of the three generously sized apartments. It's like being in another world, yet you'll feel right at home. The finest materials combine perfectly with the stunning Ennstal backdrop and the mountain landscape to extend the view and soothe the soul.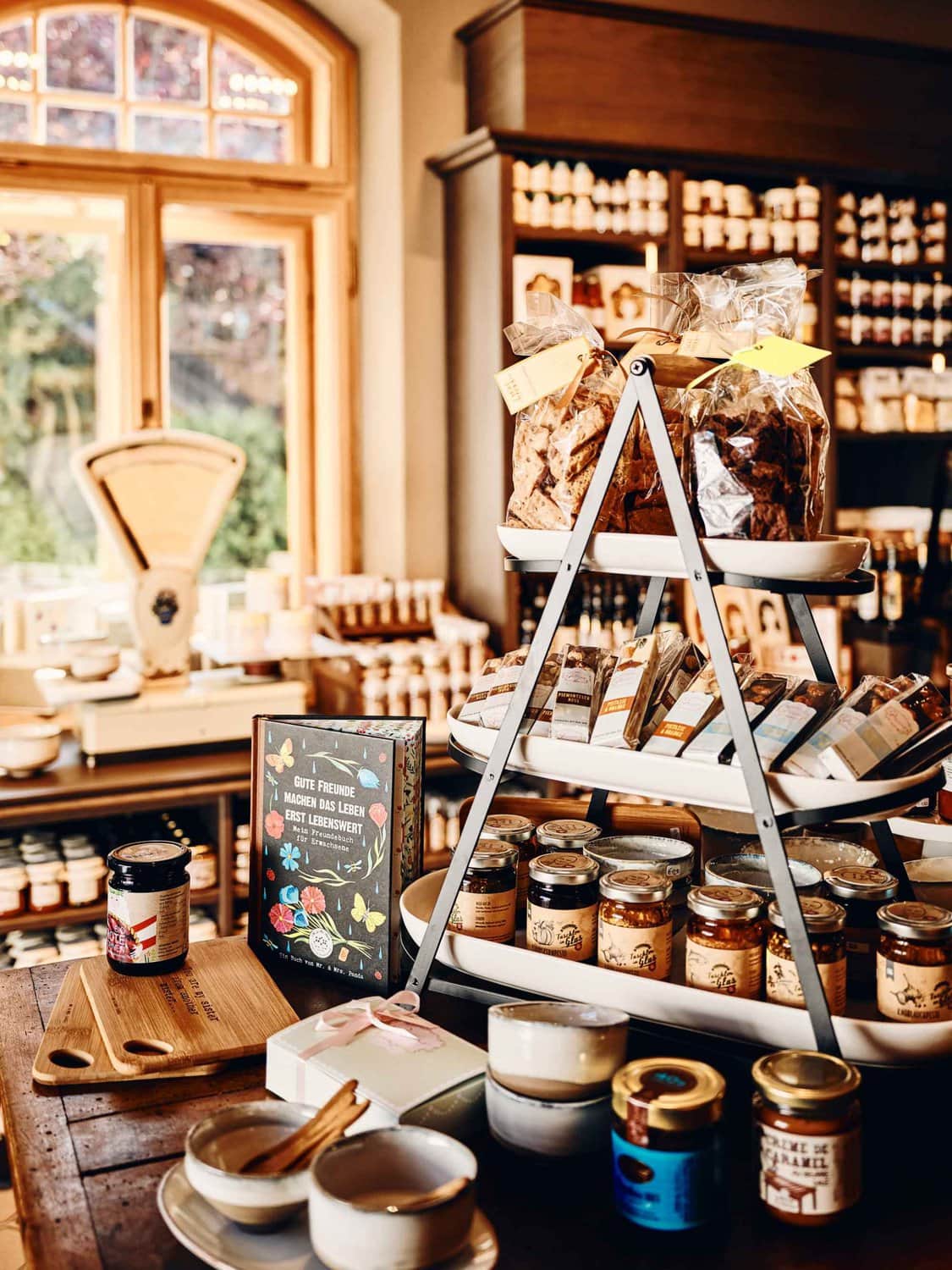 The Greisslerei
You can take this magic, or at least part of it, home with you to enjoy yourself or for your loved ones. In the Greißlerei (delicatessen), which has been designed with great attention paid to authentic features, you'll discover delicacies and handmade treats of the finest quality – from the famous Leberknödel (liver dumplings) or Kaspressknödel (cheese dumplings) to homemade soup, bread, cakes and tarts, as well as delights from slightly further afield. But they all have one thing in common: they come from manufacturers who put their heart and soul into their products.
Gästehaus Krenn is a Member of Lifestylehotels
Text: Nina Prehofer