Sir Albert & Sir Adam, Amsterdam, Netherlands: Sircle Collection
2. April 2021
Award-winning hotelier Liran Wizman, founder of Sircle Collection and its design Hotels in Amsterdam - Sir Albert, in the heart of De Pijp and Sir Adam, in the North of Amsterdam.
Liran Wizman is a long-time real estate and hospitality entrepreneur. Together with his partner Yossi Eliyahoo, he is also the Co-founder of Sircle Collection's strategic culinary partner - "The Entourage Group".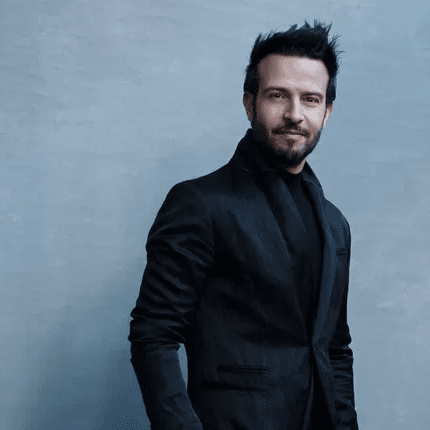 Influenced by his artist mother, businessman father and previous careers as a lawyer and economist, Wizman's unique perspective has seen him segue from hotelier to lifestyle curator during his nearly 20 years in the industry. Spezialized in rebranding and redeveloping venues all over Europe, he thrives in creating innovative and memorable experiences that are tailored to unique locations.
Wizman himself lives in Amsterdam and is passionate about the city's unique point of view, creative community and openness to innovation.
About Sircle Collection
The creative hospitality brand "Sircle Collection" consists of a collection of hotels which are located in Europe's most inspiring neighborhoods.
Sircle Collection includes three categories of hotel collections which includes 13 hotels and 26 restaurants & bars:
Sir Hotels, each of them is inspired by the surrounding culture,
Max Brown Hotels, which are cosy and charming in its own way and
Park Centraal Hotels, where each one is full of history and heritage.
They follow a simple philosophy: Providing heartfelt service, staying creative, being ambitious and always surprise
Sir Hotels
Sir Hotels as part of Sircle Collection creates one-of-a-kind hotel experiences in some of the most interesting neighborhoods in the world. The collection takes all the local specialities, surprises, strangeness and secretes and amplify it with heir own personal take on modern luxury.
Sir Collection includes six hotels, each distinctly inspired by the surrounding culture: Sir Albert and Sir Adam in Amsterdam, Sir Nikolai in Hamburg, Sir Savigny in Berlin, Sir Victor in Barcelona and Sir Joan in Ibiza.
Sir Hotels cater to those who are looking for authentic stories and distinctive locations. Each hotel has stunning interior design, exceptional restaurants and bars specializes and providing guests unique experiences on and off property.
Just like their guests - no two Sirs are the same.
Sir Explore: Turn your trip into an adventure
Sir Explore is a new service connecting guests with local people and the city's culture. Every exploration provides a fresh perspective on Amsterdam.
Sir Hotels want to show their guests a unique side of the city and help them learn something new. The hotels city- guides are people they know since a long time and are friends with. The hosts show the guests hidden and unique places in the city. They have that special magic that turns a trip into an adventure and makes a stranger feel like a long-lost friend.
Sir Adam & Sir Albert are Members of Lifestylehotels