Alpenstern Panoramahotel, Damüls, Austria: Time for two
14. March 2023
Finally, you can have time for one another. Time to devote yourself to your favourite person in total tranquillity, in a setting simply made for well-being. At the four-star Alpenstern Panoramahotel in the Bregenz Forest, anyone longing for togetherness will find the ideal retreat.
Embedded in the picturesque landscape of Damüls, in the heart of the Damüls-Mellau skiing and hiking resort, the wellness hotel boasting the prestigious Leading Spa Award is home to everything you need for a couple of days dedicated to love, relaxation and the finest cuisine.
But what makes the Alpenstern in Damüls THE place to be between the mountain and the valley? Here comes our top three:
1 Location
The striking mountain panorama surrounding the hotel at 1,600 metres above sea level provides the perfect backdrop for starting the day relaxed and excited about an active day in the mountains. Right outside the hotel, alpine athletes will find the very best kind of winter holiday: top-class ski in, ski out. For those who would rather use the snowy landscape as a place to recharge, the best way to do this is during a romantic snowshoe hike or a winter hike starting from the hotel itself. Summer is brimming with hiking experiences and a variety of cycling routes, summit tours and delicious food at the mountain restaurants.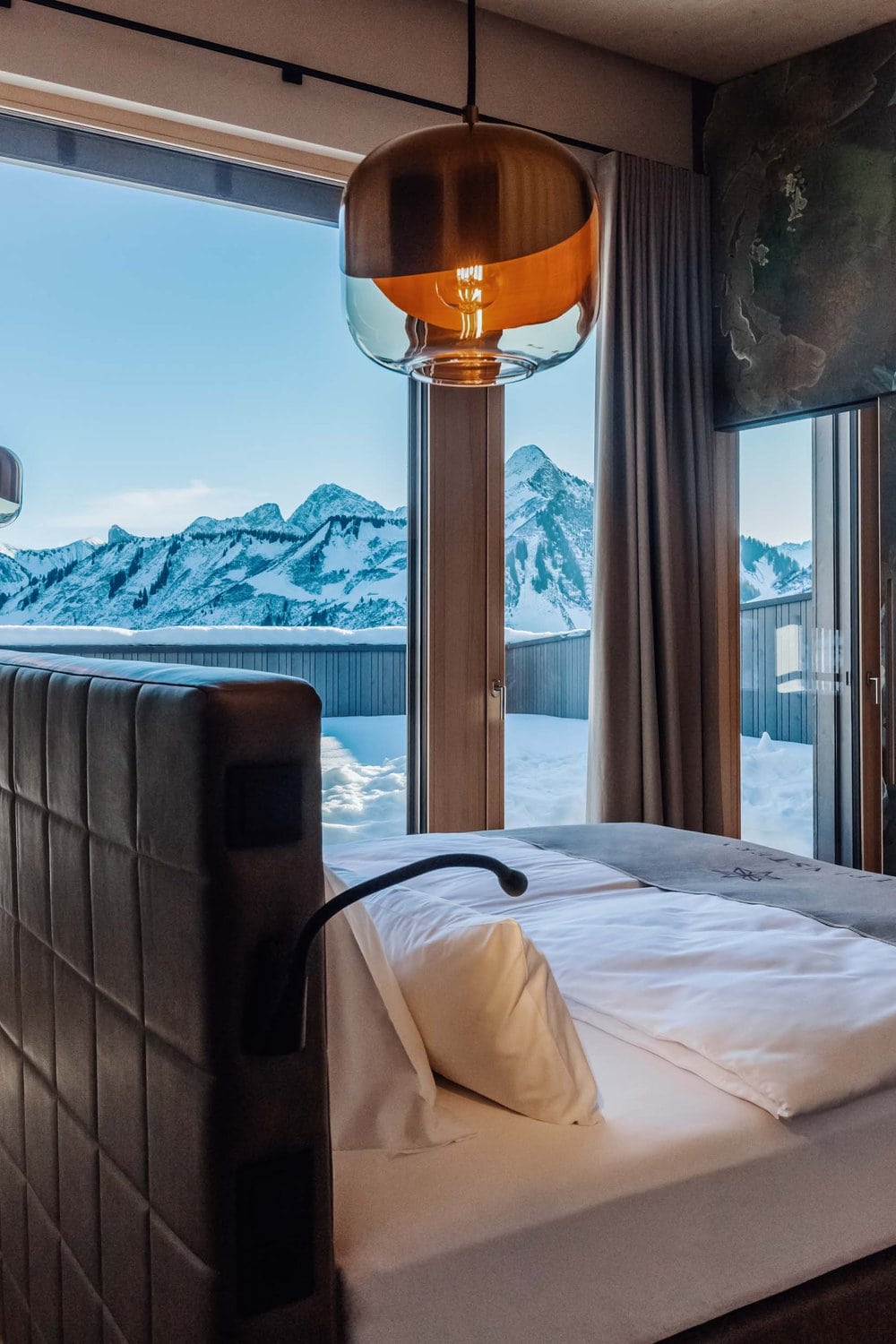 2 Cuisine
The half board Alpenstern is all about exclusive, award-worthy dining. The breakfast buffet offers freshly prepared eggs, and in the evening there's a gourmet set menu with five courses to provide a feast for both the taste buds and the eyes. A further option for connoisseurs is the Alpenstern's fine dining restaurant, where everything from cocktails to a tasting menu are served. The exclusive Novum hotel bar, which was recently mentioned in the Falstaff bar guide, a wine cellar with more than 1,000 options for tastings and the Genusshalde à la carte restaurant with a sun terrace will be a treat for all discerning foodies.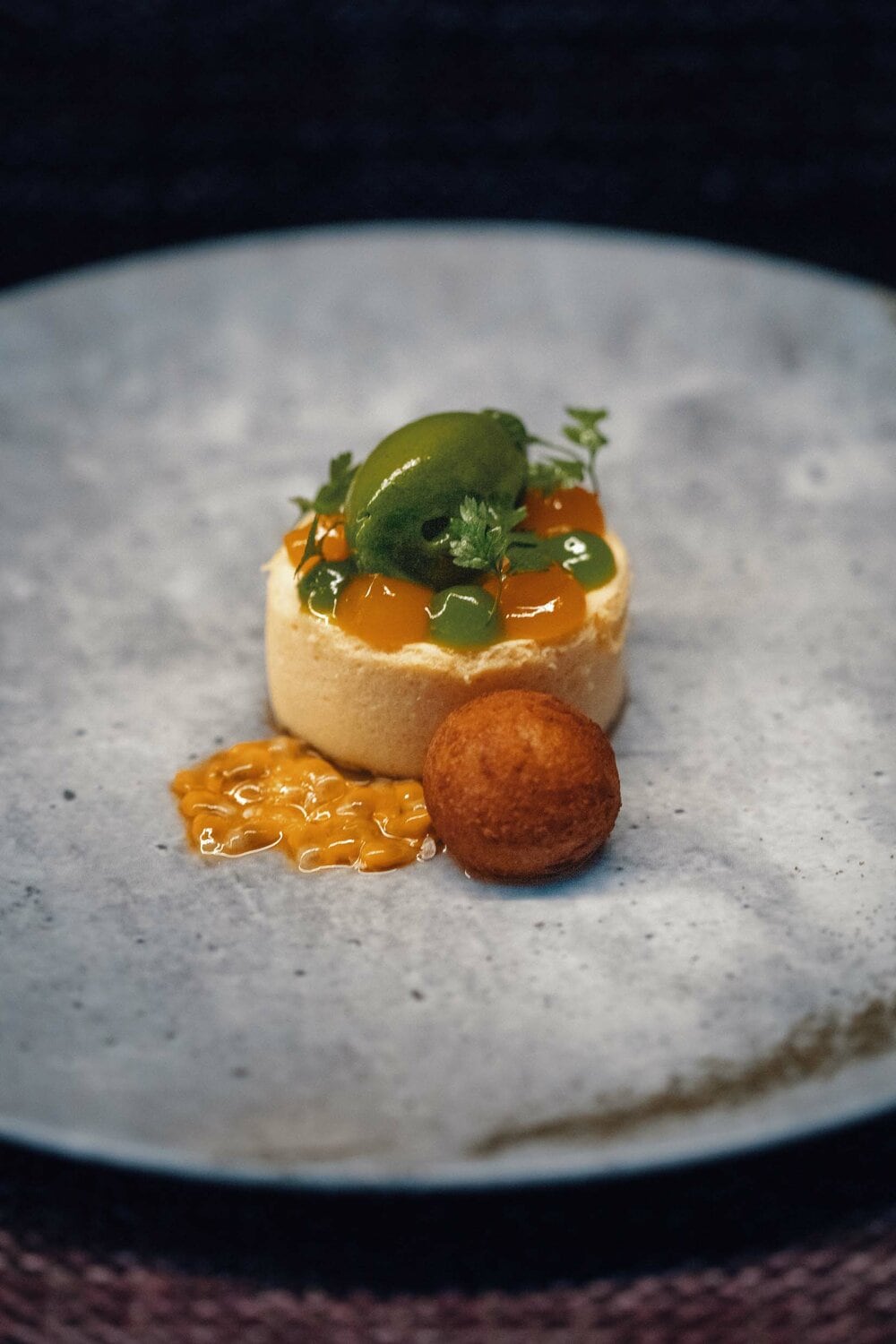 3 Relaxation and togetherness
Being the winner of the Leading Spa Award guarantees that wellness at the Alpenstern will meet all requirements. Guests seeking peace and quiet will appreciate the heavenly SPA on the third floor, with its various saunas, cosy and calm oases, sun terrace and vitamin bar. The stylish infinity pool on the ground floor has a stunning panoramic view and tempts you in from both inside and out to swim a few lengths and relax in the weightlessness of the water. The masseurs at the Alpenstern will treat you to an excellent selection of exclusive massages. Expert knowledge, skill and a focus on personalisation guarantee the ultimate relaxation. The state-of-the-art gym rounds off the wellness experience at the Alpenstern Panoramahotel.
It's time to create shared memories and give love more room to blossom. Grant your wish for comfort and togetherness in Damüls' romantic mountain setting.
Alpenstern Panoramahotel is a member of Lifestylehotels™.