Alpin Juwel, Saalbach-Hinterglemm, Austria: 5 paths to deep relaxation
30. March 2022
Escape the daily routine for a few days, soothe the soul and really relax – this is the goal of many people when they go on holiday. The four-star Alpin Juwel hotel in Saalbach-Hinterglemm has a spa especially for those looking to unwind, with an area of more than 1,000 square metres playing host to several saunas, pools and traditional massages, plus a range of Ayurvedic treatments. Spa manager Carolina reveals five tips on how to relax sustainably on holiday: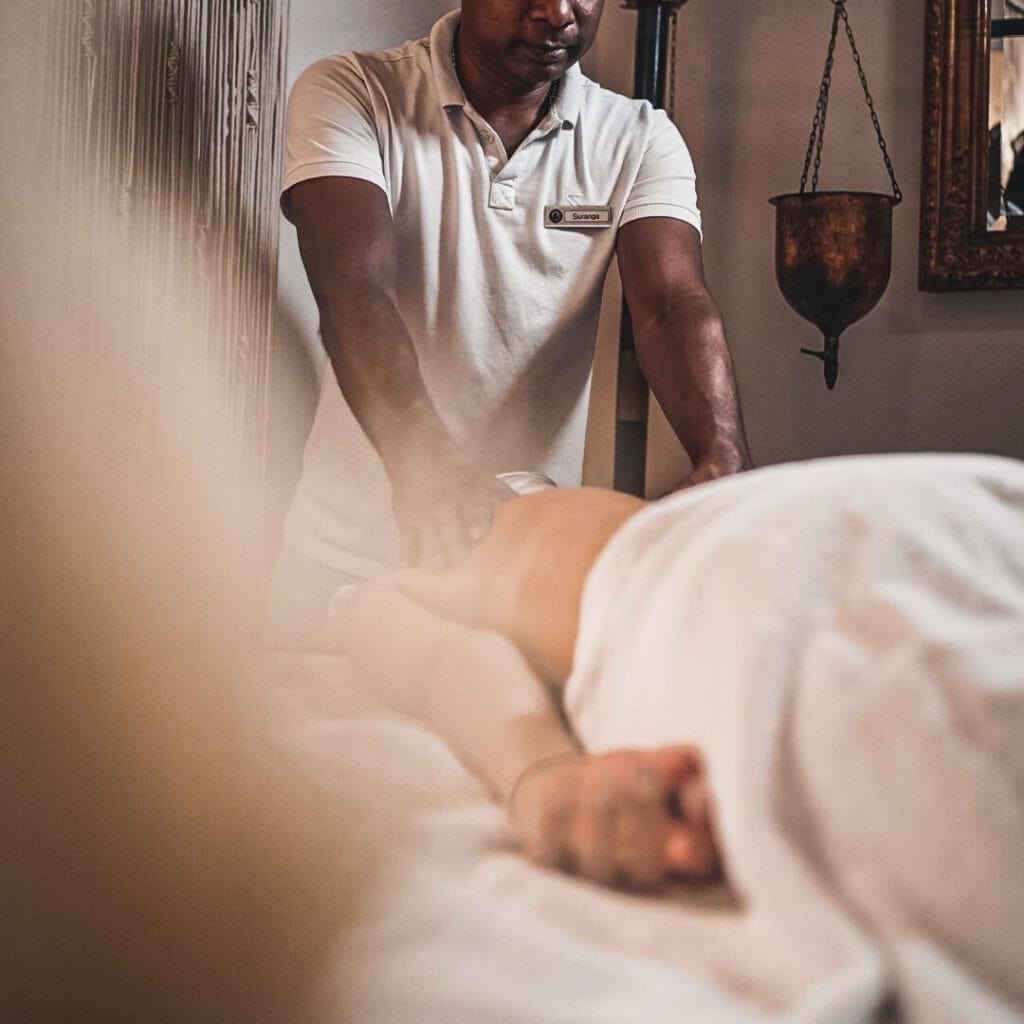 Ayurvedic Massage
Ayurveda is an Indian form of medicine with a holistic approach, meaning the body and the mind receive equal attention. An important element of Ayurveda is massages, such as the Abhyanga. Using an individually tailored herbal oil, it stimulates self-healing energy and detoxifies – for a feeling of balance, tranquillity and harmony.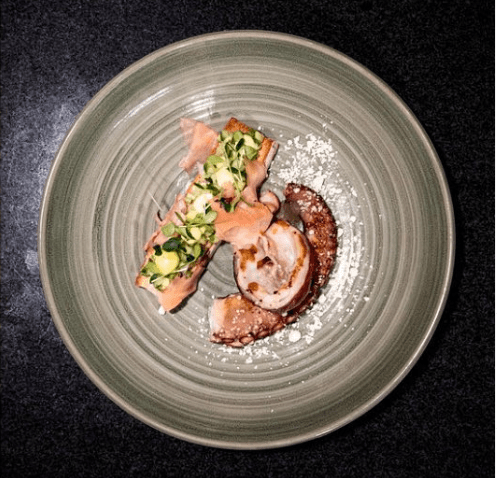 Balanced Diet
We are what we eat. That's why it's recommended to eat a healthy diet based on regional, seasonal produce that's been farmed sustainably, just like what's served at the certified organic Alpin Juwel. Head chef Max refines his natural creations with a sprinkle of love, herbs from the hotel garden and absolutely no processed ingredients with flavour enhancers.
Yoga
Yoga is more than an activity, it's a philosophy. Through specific exercises, it strengthens muscles, mobilises the spine, supports detoxification and relaxes the mind. At yoga classes at the Alpin Juwel, we learn how it all works.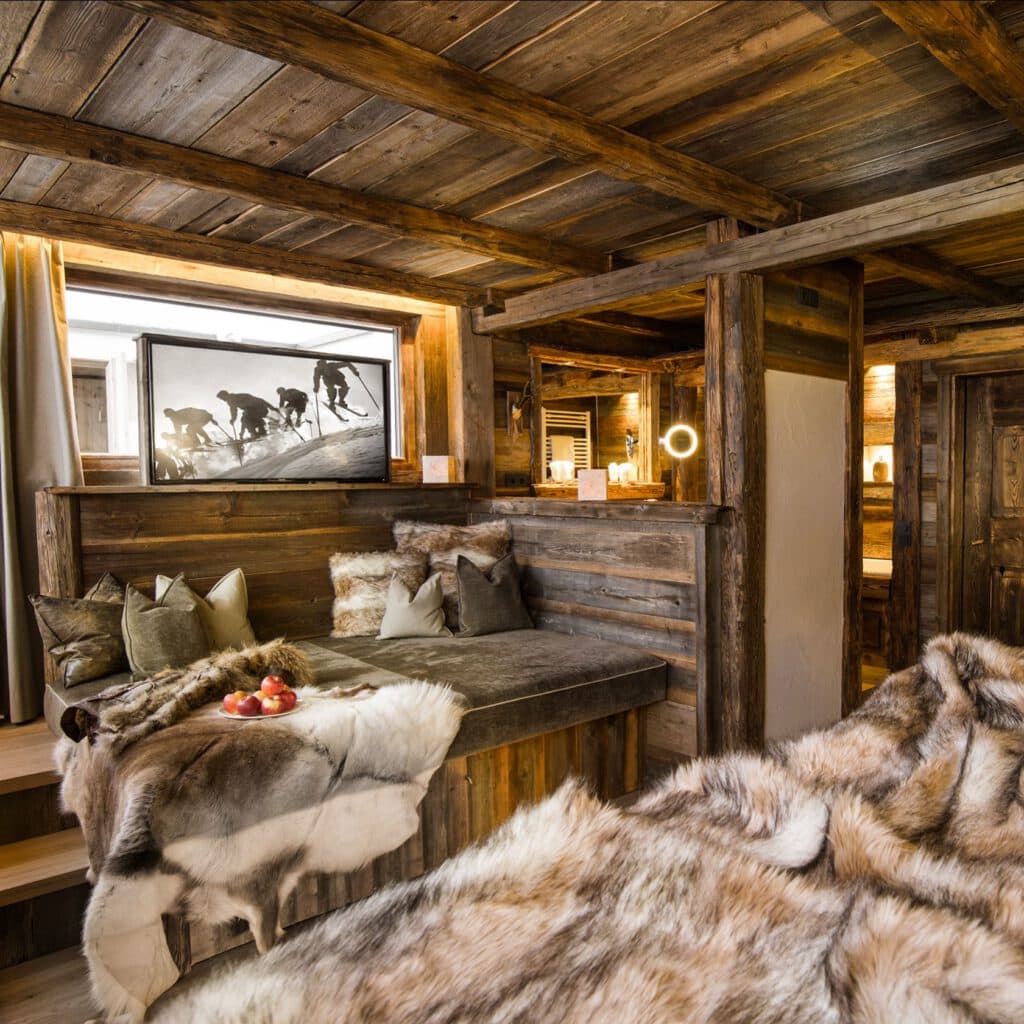 Restful Sleep
Around a quarter of people suffer from disturbed sleep, so good sleep forms the basis of our well-being. To ensure a really restful night's sleep while on holiday, guests at the Alpin Juwel sleep on pine beds with SAMINA sleep systems and earthing sheets, the Wi-Fi is turned off between 11 pm and 7 am, and electronic smog is eliminated via network isolators. Furthermore, the Alpin Juwel was the first hotel in the industry to wash its linen entirely without chemicals over five years ago. The result is a wholly harmonious environment that allows us to sleep soundly night after night.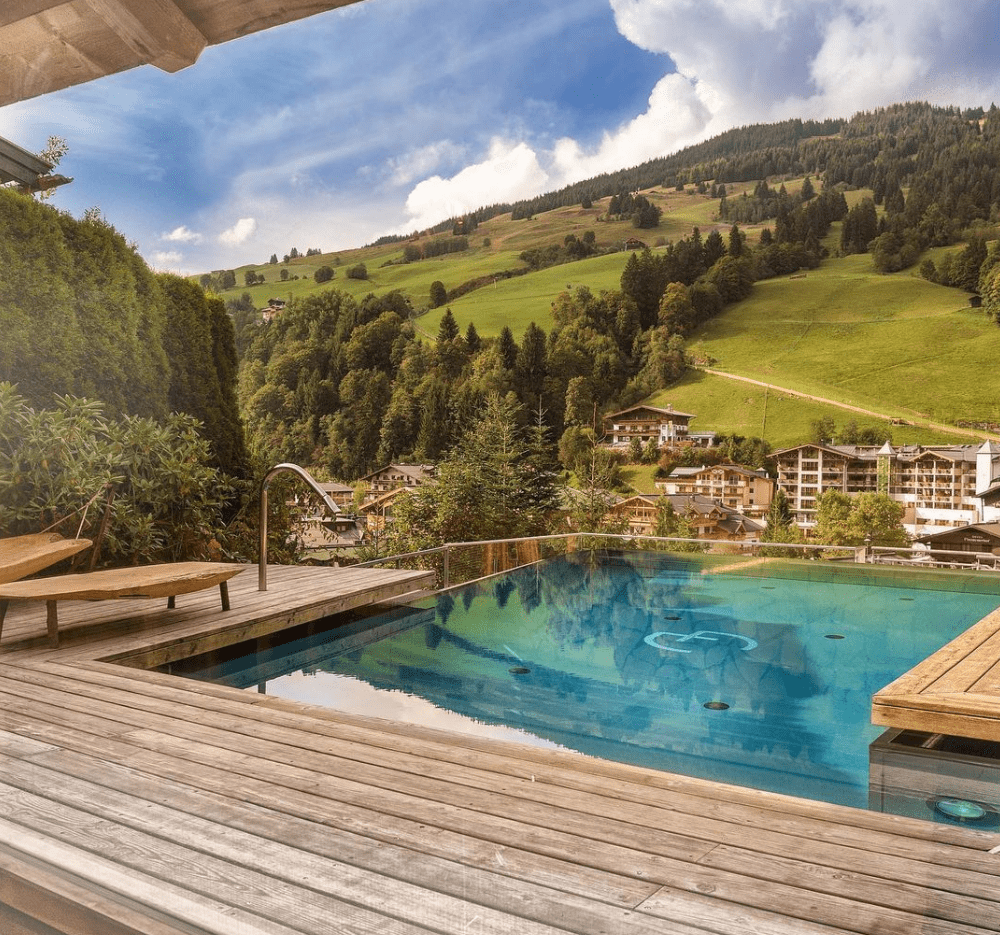 Fresh air and nature
Countless studies have shown that nature has a calming effect on us. It lowers blood pressure and heart rate and reduces cortisol levels in the blood. It shows its most beautiful side in Saalbach-Hinterglemm, where we can enjoy fresh mountain air at 1,100 metres above sea level. It has an especially holistic effect when hiking in summer or cross-country skiing in winter.
"Here in the Salzburger Land, we have the best conditions for a really relaxing wellness holiday. We are in the heart of nature and we know how best to appreciate it. Nature is all around us, in the architecture of our building, the interior décor, the rooms and of course our wellness area. That somehow enables us to feel everything a little deeper, and the feeling of relaxation starts incredibly quickly," enthuses Carolina, who is already looking forward to drawing on her wellness expertise to pamper the next guests at the Alpin Juwel from head to toe.
Alpin Juwel is a Member of Lifestylehotels