Geinberg5 Private Spa Villas, Geinberg, Austria: Holidays with private butler
11. November 2019
As one of very few houses in Austria, Gei Geinberg5 offers a Private Butler Service for its 21 Private SPA Villas. If you do not want to leave your cosy villa, you don't have to – thanks to the Private Butler Service.
"Well, you can get used to luxury quite quickly." Private Butler W. (for reasons of discretion, he shall remain nameless) of the Geinberg5 Private SPA Villas still vividly remembers this statement of a guest from Tyrol. "He certainly experienced the luxury of a private butler service for the first time in his life. At the beginning he did not want to be chauffeured around and insisted on doing everything himself. On the second day it was raining hard and he let himself be chauffeured for the first time. From then on he was simply overwhelmed by the service. It lets you know that you did a good job", says the 55-year-old man from the Innviertel in Upper Austria.
Each villa comes with a free-standing bathtub, Finnish sauna, steam bath, open fireplace, an outdoor hot tub with thermal water and a jetty into the natural-pool. Absolute privacy is guaranteed at all times. Whether a massage, a 5-course menu by the fireplace from the Gault Millau and Falstaff rated restaurant AQUARIUM or a breakfast on the terrace.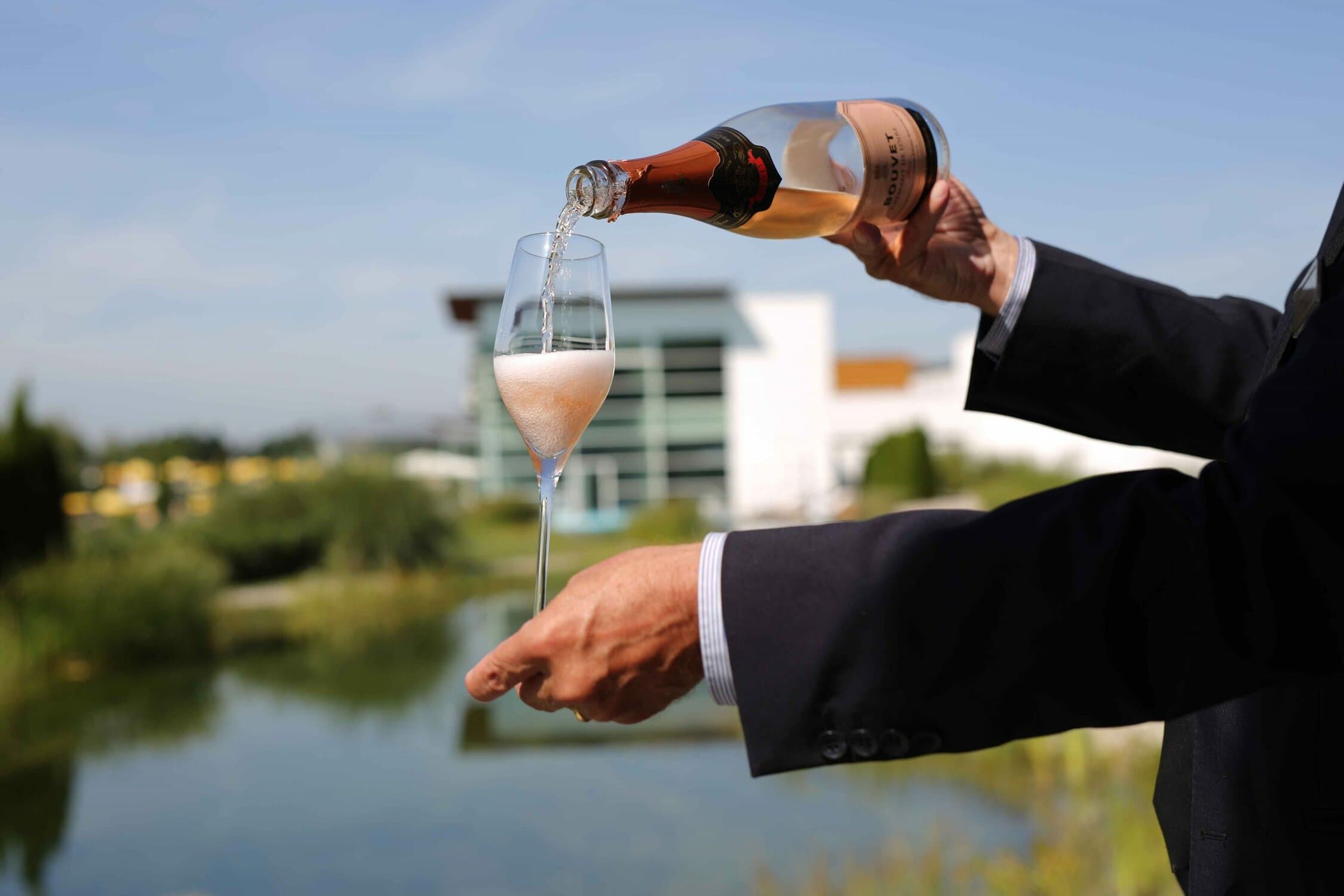 A total of 4 worldly-wise men are responsible for the well-being of the guests at Geinberg5.
"Empathy is especially important. One has to anticipate every wish. You must have the ability to sense whether a guest wants to have his peace and quiet or whether he seeks a conversation. This is something you cannot learn, it has to run in your blood", believes Butler W.
Absolute discretion and the joy of serving at eye level are also among the most important virtues of a butler.
Your personal butler
The 55-year-old has received his education in the 5-star superior hotel Palais Coburg in Vienna. In three and a half years he was first trained as a Guest Relations Manager and finally as a butler. Table culture, serving, the cleaning of crystal chandeliers, how to pack a suitcase - the training is extensive and demanding.
Quite unusual wishes do not surprise a butler. If a guest wishes to propose to his loved one but has no idea how – the private butler makes suggestions and might just decorate the jetty with candles and rose petals. "Once time a guest wanted to have a Mezcal Tequila with worms. In Europe, however, you can only get that in Prais. The 4,000 euros per bottle, including the drive back and forth to Paris, finally were too expensive for the guest and he passed on the worms", chuckles the experienced butler.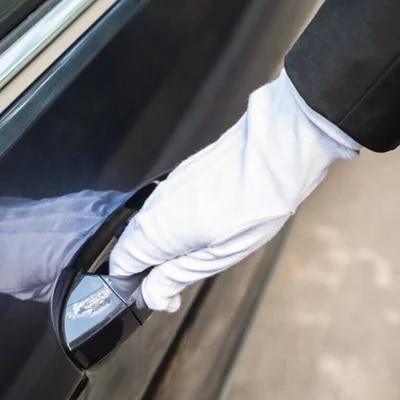 If you treat yourself to a holiday at Geinberg5 Private SPA Villas you too will get used to the luxury of a personal butler quite quickly. A little melancholy will arise when the time comes to leave and the man in his dark suit with white gloves waves his good bye. Luckily you can come back anytime.
Peace and intimacy
"Just private" - nestled amidst the hills of the Upper Austrian Innviertel, the Geinberg5 Private SPA Villas offer an exclusive refuge. The 21 private spa suites guarantee peace and intimacy. Every suite has a wellness area and its own walkway leading to private bays in the pond. The 114- to 300-square-metre suites offer a completely private spa experience, with a free-standing bathtub, sauna, steam bath, outdoor whirlpool, open fireplace and butler service. The Private SPA with its swimming areas as well as relaxation zones and a SPA lounge provide additional relaxation.
Geinberg5 Private Spa Villas are a Member of Lifestylehotels