Hotel Goldgasse in Salzburg: From now on with new natural cosmetics line.
25. July 2023
Welcome to Hotel Goldgasse in Salzburg, an enchanting retreat that combines history and luxury in a unique way. But the hotel offers not only exceptional accommodation, but also new exclusive natural cosmetics – from Valentina & Philippa.
The transformation: Valentina & Philippa cosmetics line
With the launch of the Valentina Philippa cosmetics line, the hotel has offered its guests a whole new dimension of luxury. In doing so, the Valentina & Philippa philosophy reflects the elegance and history of the hotel. The Valentina & Philippa brand was created by the talented CEO Ursula Kaufmann – with her two daughters Valentina and Philippa as the namesakes and heart of the brand. With a passion for beauty and skincare, Ursula developed her products with exquisite ingredients and a holistic approach to skin wellness.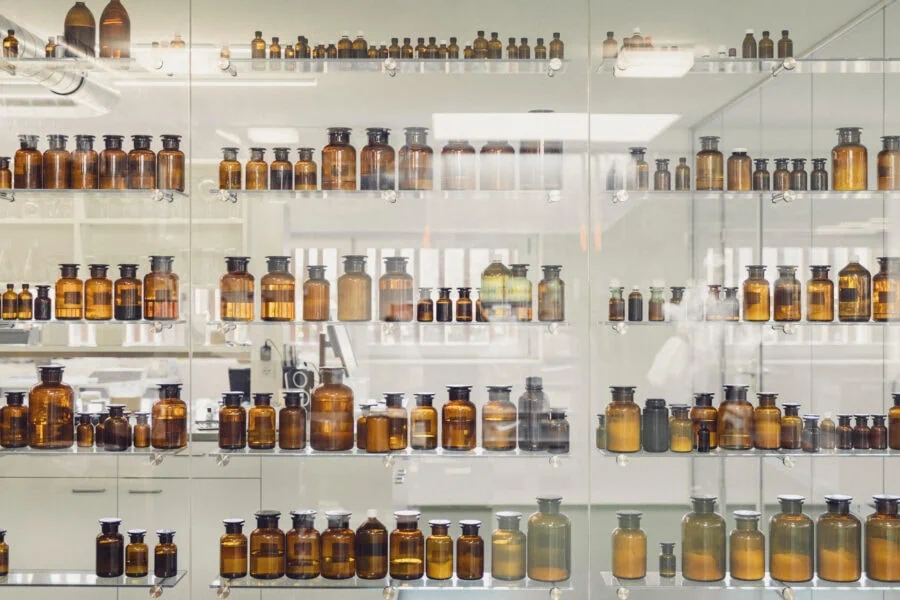 Inspired by the pristine beauty of the earth, Ursula Kaufmann created a luxurious cosmetics line that focuses on naturalness and effectiveness. Valentina & Philippa products are made with love and care and have already made a name for themselves for their effectiveness and compatibility.
Specifically, this means:
Natural, ecologically high-quality raw materials
Optimal environmental compatibility of the active ingredients
Only natural and naturidente preservatives
All ingredients are sustainably obtained and produced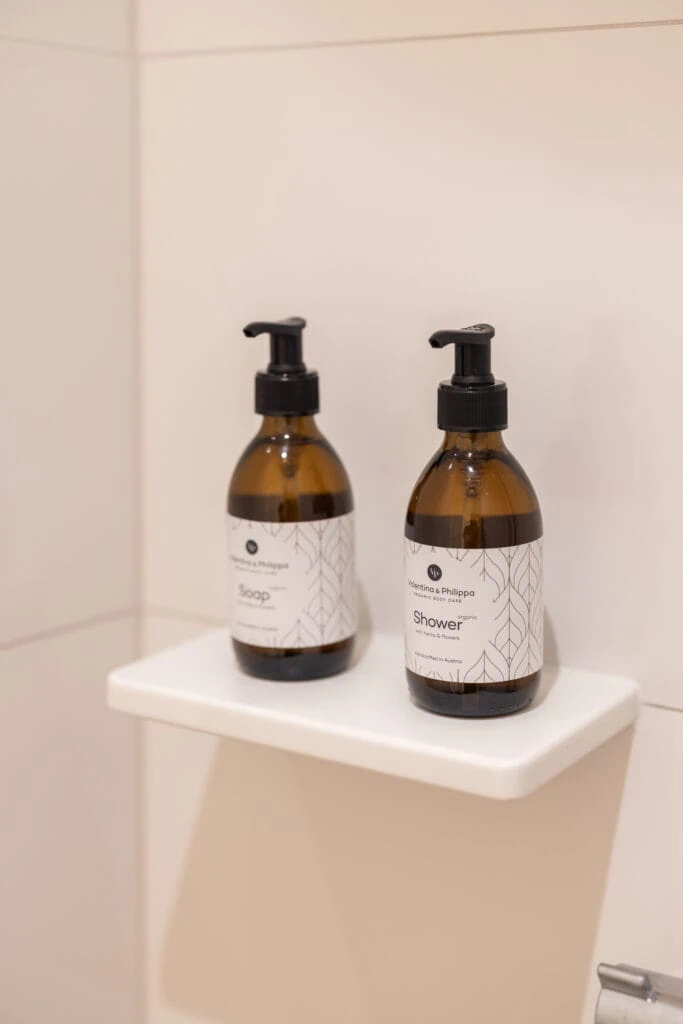 The experience for the guests
Both Hotel Goldgasse and Valentina & Philippa value the tradition and heritage of the region. Hotel Goldgasse therefore provides the perfect backdrop to showcase Valentina Philippa's products and offer guests a holistic experience for body and mind. When you visit Hotel Goldgasse, you can expect not only unique accommodation, but also an exceptional pampering experience. In the lovingly designed rooms, guests can try the Valentina&Philippa products and be convinced of the beneficial properties of the natural ingredients.
About Hotel Goldgasse
In the heart of Salzburg's old town, a little away from the hustle and bustle, lies the Hotel Goldgasse in a small alley. The 700-year-old house welcomes its guests with charm and exclusive service – come in and come home is the motto here.
In the historic old town house you will encounter incomparable stucco ceilings, unique frescoes, exposed wooden ceilings and original mambo floors, which have been stylishly and subtly integrated into the modern concept. The hotel's 16 individual rooms have been furnished with attention to detail and luxury, such as exclusive Barovier & Toso lighting fixtures from Murano. Each one is a tribute to the famous Salzburg Festival, as each room is dedicated to a performance. However, art is offered here not only for the eye, but also for the palate. An incomparable breakfast awaits you at the Hotel Goldgasse, and one of the city's brightest culinary stars, the Gasthof Goldgasse, is located directly in the hotel.
Hotel Golgasse
Goldgasse 10
5020 Salzburg
Österreich
Hotel Goldgasse is a Member of Lifestylehotels