Meneghetti Wine Hotel & Winery, Istria, Croatia: About finding paradise on earth steeped in history
21. December 2020
An estate, that already back in time was a great place of hospitality, is now a luxurious and unique hotel and winery - thanks to the wish of a Croatian couple they have found "their" paradise with the Meneghetti Wine Hotel & Winery.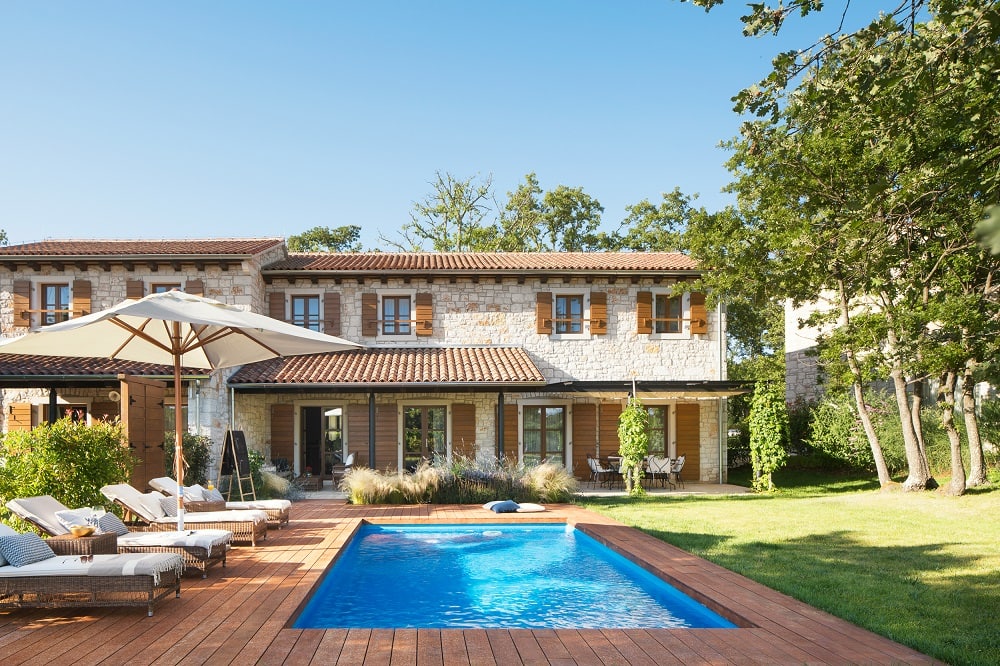 A history of hospitality
After the Napoleon's wars, when the Austro-Hungarian Monarchy first quietly and then quickly and strongly took over Istria, a smart man called Meneghetti decided to buy many acres of land in the immediate vicinity of the biggest Austro-Hungarian fort in this area.
He started producing food for one simple reason – officers and their guests would come to rest, drink a glass of wine or eat good home-made cheese and dry-cured ham, as 6000 soldiers where just located 500 m from his estate.
He began to build houses in Istrian white stone as well as barns, he planted vineyards and olive groves, raised goats and sheep and hosted Austro-Hungarian officers during their leisure time. It was already then that Stancija Meneghetti began to have a reputation of one of the most beautiful estates on the Adriatic coast. A few decades later that reputation grew even more. After the fall of the Austria-Hungary monarchy, Meneghetti unfortunately ended up abandoned and forgotten.
A re-discovered beauty to become paradise on Earth
Meneghetti was re-discovered in the early 2000s by Miroslav Plišo, an attorney at Law and managing senior partner in one of the most important Croatian Law firms, and his wife, Romana Kajfež. The couple was in search of a perfect estate for their enjoyment. There was only one condition - the place had to be located in Istria. And they found their paradise on Earth – Meneghetti, located amidst untouched nature and back then overgrown in Mediterranean underbrush and weeds.
Mr Plišo became one of the managing partners and Director of Development of Meneghetti. Since 2000 he has been the visionary behind the project guiding all of the development stages. During these phases of the project, he oversaw the economic, financial and business model, as well as the architectural development and design of the estate. After completing the second phase of the project, he took over the role of the CEO focusing on product development and people management.
The owners vision
Passion and talent to make nothing less than the best is set towards achieving another objective – to create an exceptional high-end resort, which will be inimitably grounded in the specific Istrian lifestyle and architecture, and will be a congregation of everything that the Meneghetti name stands for today: peace, serenity, privacy, sense of chosen seclusion from the rest of the world, connection with nature, superb wine and olive oil, superior gastronomy, a blend of tradition and elegance.
A dream come true
Today Meneghetti serves as a high-end wine and gourmet destination, combining wine hotel, gourmet restaurant and a working winery in one place.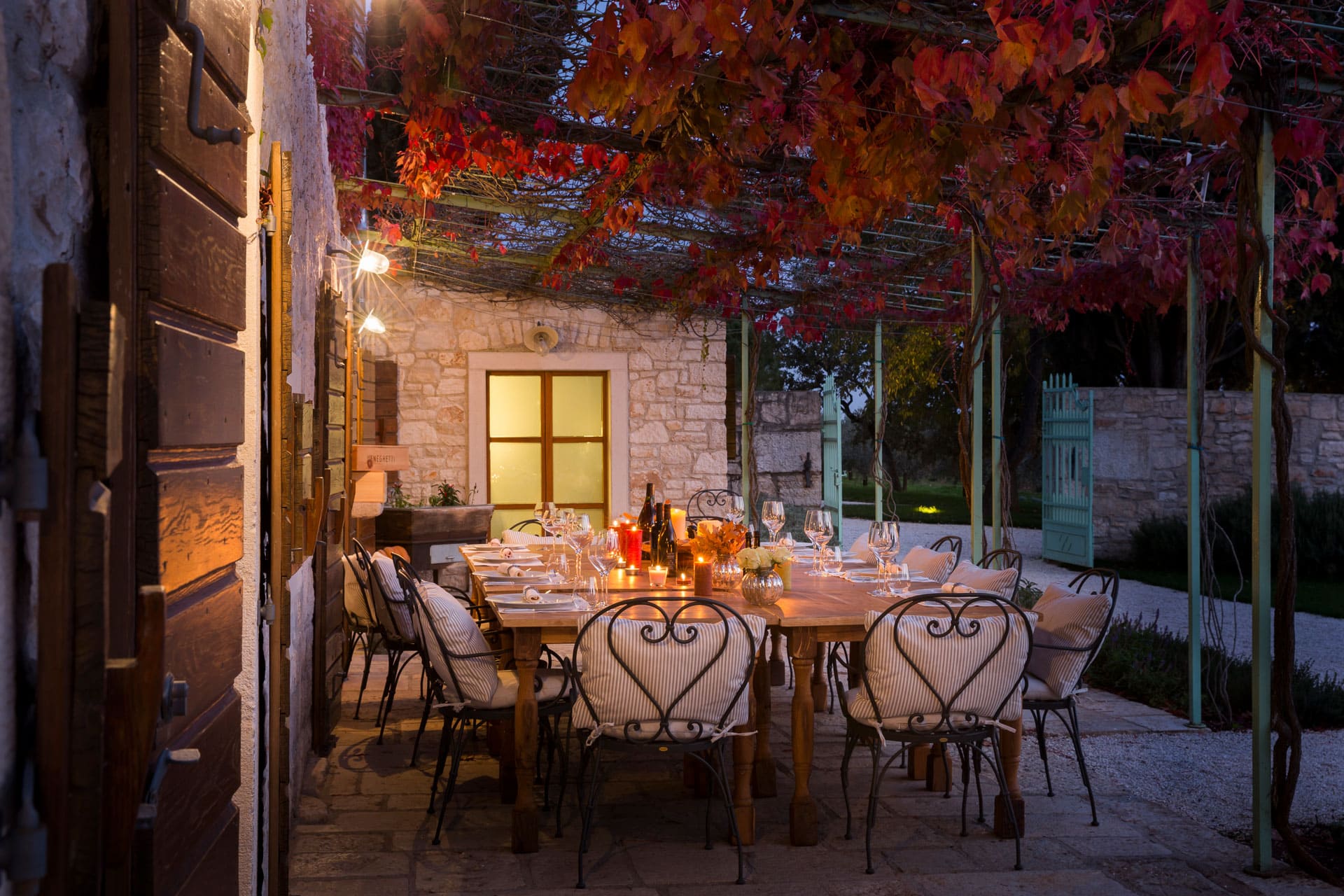 A true beauty made of century-old stone, evoking respect towards the tradition of its region. A symbol of luxury, an oasis of peace and quiet surrounded by vineyards and olive groves, with its winery, an outstanding restaurant providing highly personalized service, and premium, world-renowned and award-winning wines and olive oils. It welcomes anyone seeking peace, quiet and high-end service. During the redesign, the highest attention was given to every detail. The final result is the utmost quality and pleasurable aesthetics, both in the flawless interior and magical external environment. Today, Meneghetti Wine Hotel & Winery is a delightful luxury hotel with 40 rooms.
Sustainability, wine and olive oil
The hotel aims to source as much food as possible from within a 50km radius—an approach that sits naturally with suppliers on the peninsula, where close human contact and cooperation has long been vital for the community to thrive.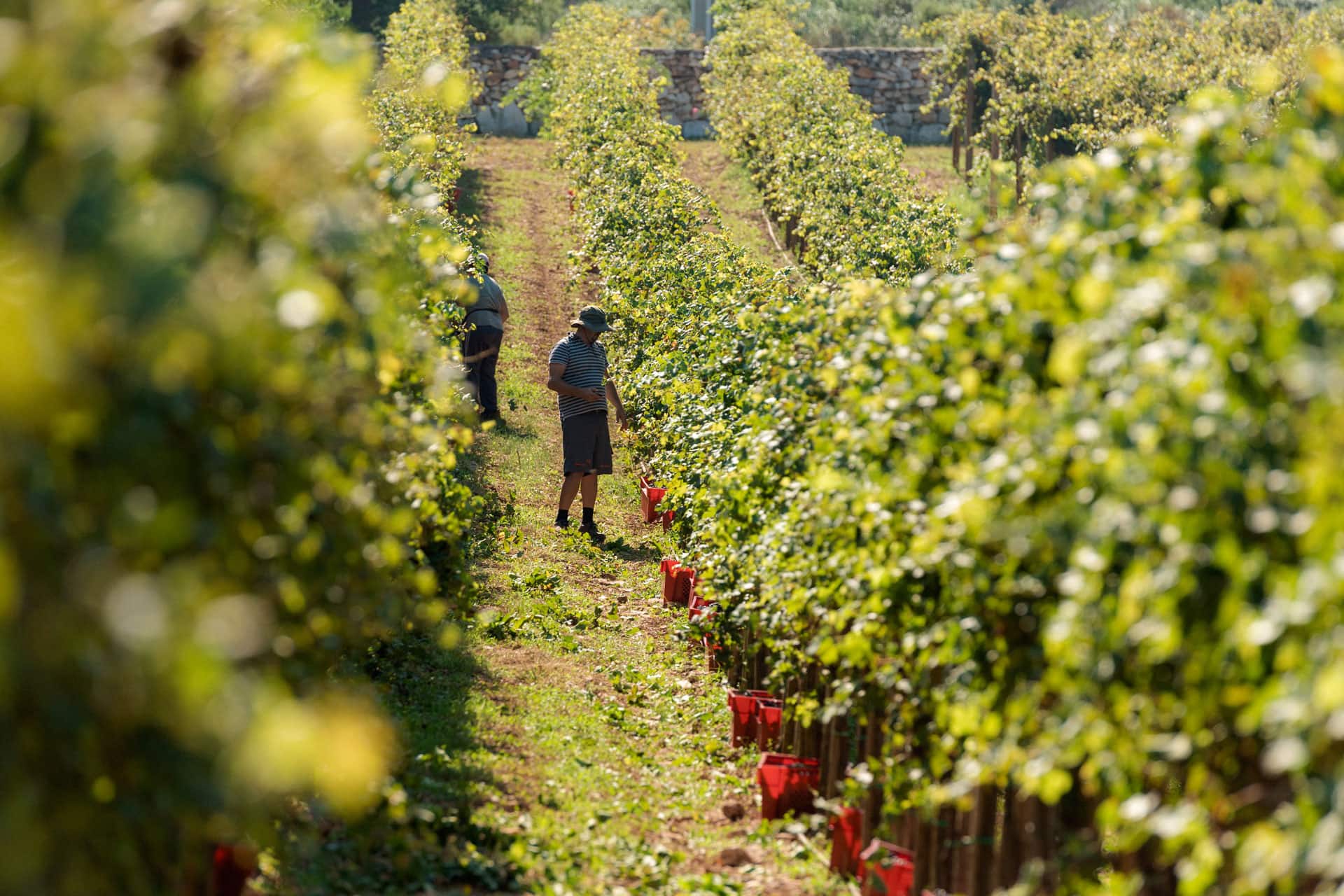 Wine aging, which lasts up to 6 years for the wine Meneghetti Red (top line), is led by world-renowned oenologist, writer and winemaker Walter Filiputti. At the 2018 Decanter World Wine Awards Meneghetti Red 2011 has been awarded a Silver medal with 92/100 points. World's leading olive oil guide "L'extravergine" in 2007 declared Meneghetti's 'Izbor' as the world's best olive oil in one of the most challenging olive oil categories – "intensely fruity" aroma.
Meneghetti Wine Hotel & Winery is a Member of Lifestylehotels