The Oitavos, Cascais, Portugal: laid-back luxury
4. May 2021
With breath-taking vistas as far as the eye can see and simple design that capitalises on the abundance of natural light, The Oitavos is the ideal location to find sanctuary as we all work towards establishing a new normal.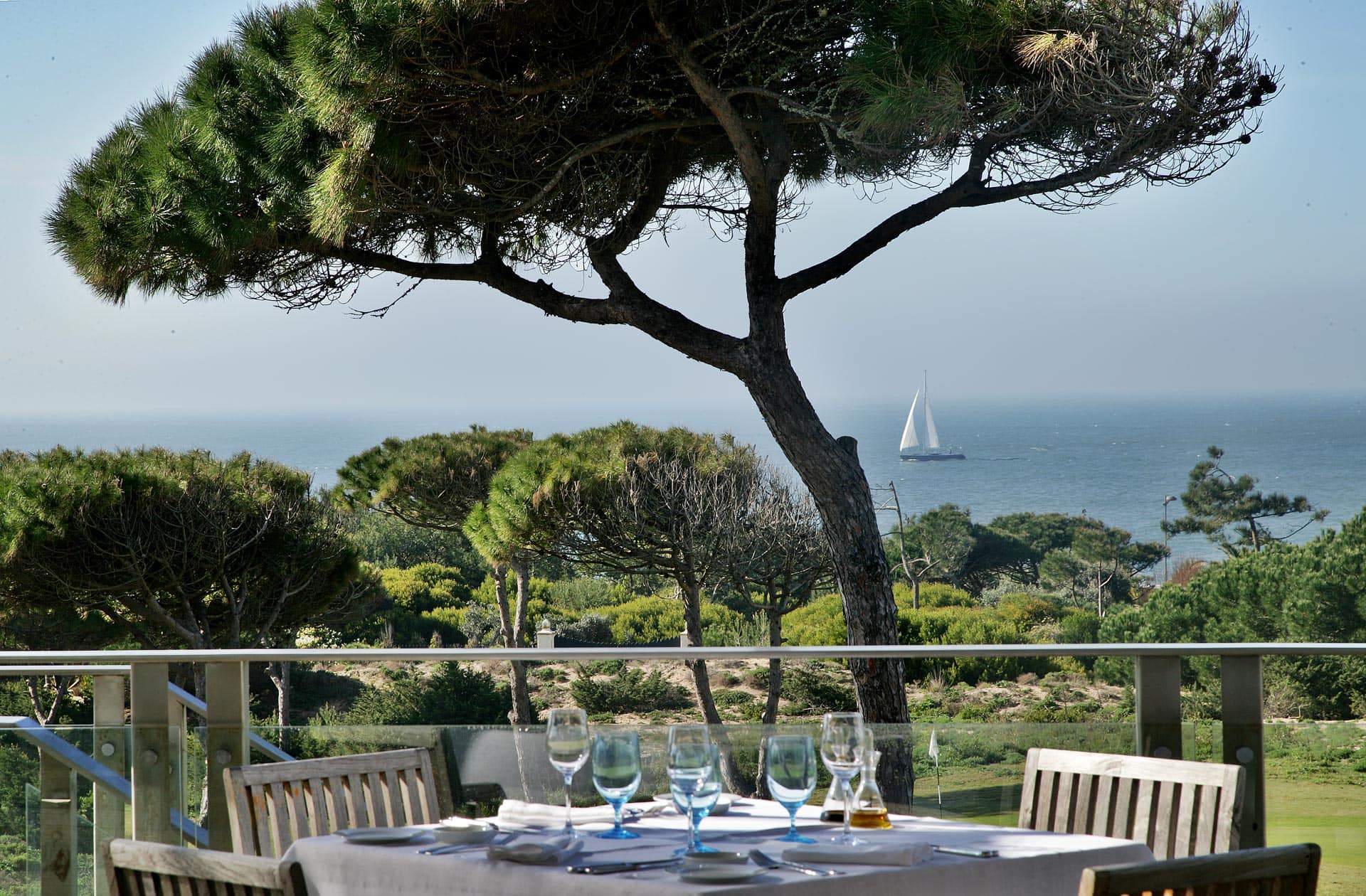 It's almost impossible to tear your eyes away from that view – the Atlantic Ocean extends all the way to the horizon and beyond, a clean line that's contrasted by the rugged silhouettes of the dunes and the wilderness of the surrounding Sintra-Cascais Natural Park. The overall effect is one of incredible beauty and tranquillity, something we are all no doubt craving in this uncertain time. The Oitavos five-star design hotel may only be 25 minutes from Lisbon, but the hustle and bustle of the Portuguese capital couldn't be further from the minds of guests as they soak up all that this idyllic setting has to offer. Whether you're looking to escape from it all and unwind in the spa or enjoy an active sojourn out in nature, you've come to the right place.
Minimal fuss, maximum impact
What's striking about The Oitavos is the feeling of space – the common areas and guest rooms are designed in such a way to embrace the natural landscape through floor-to-ceiling windows that bring you closer to the outdoors. An uncluttered yet stylish aesthetic means the interior doesn't compete with what's outside, instead seeking to complement it. But don't be deceived by the simple décor – you'll still feel like you're immersed in five-star luxury thanks to the serene spa, the exquisite culinary offering and top-class golf course.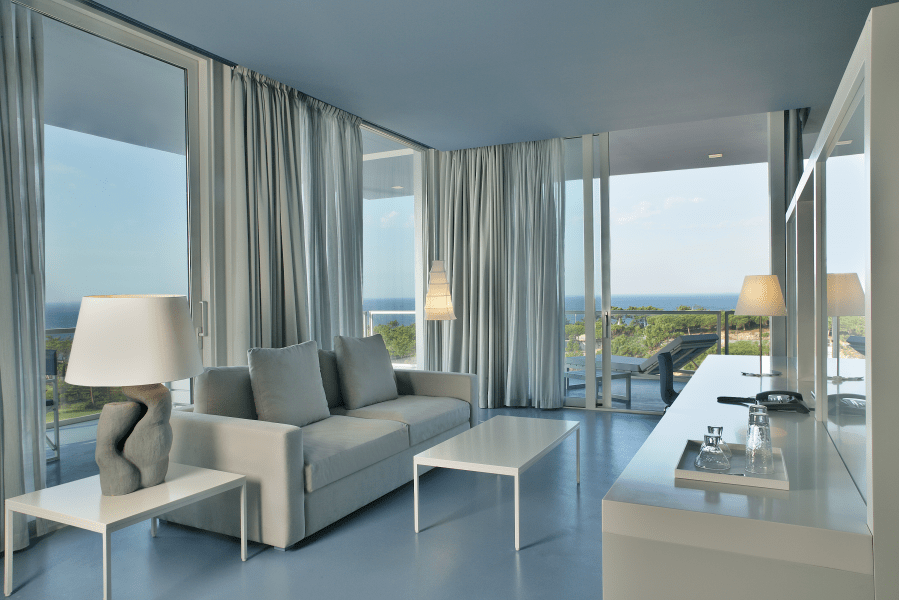 The 142 rooms boast a minimum of 40 square metres, meaning there is ample space to enjoy an uninterrupted view from the private balcony and relax in pure comfort. It's these little touches that stand out from the minimalist appearance and make your holiday that bit more special.
An escape for body and mind
The sheer expanse of the hotel and its surroundings is just the tonic we need after having had our movements restricted for so much of the past 12 months.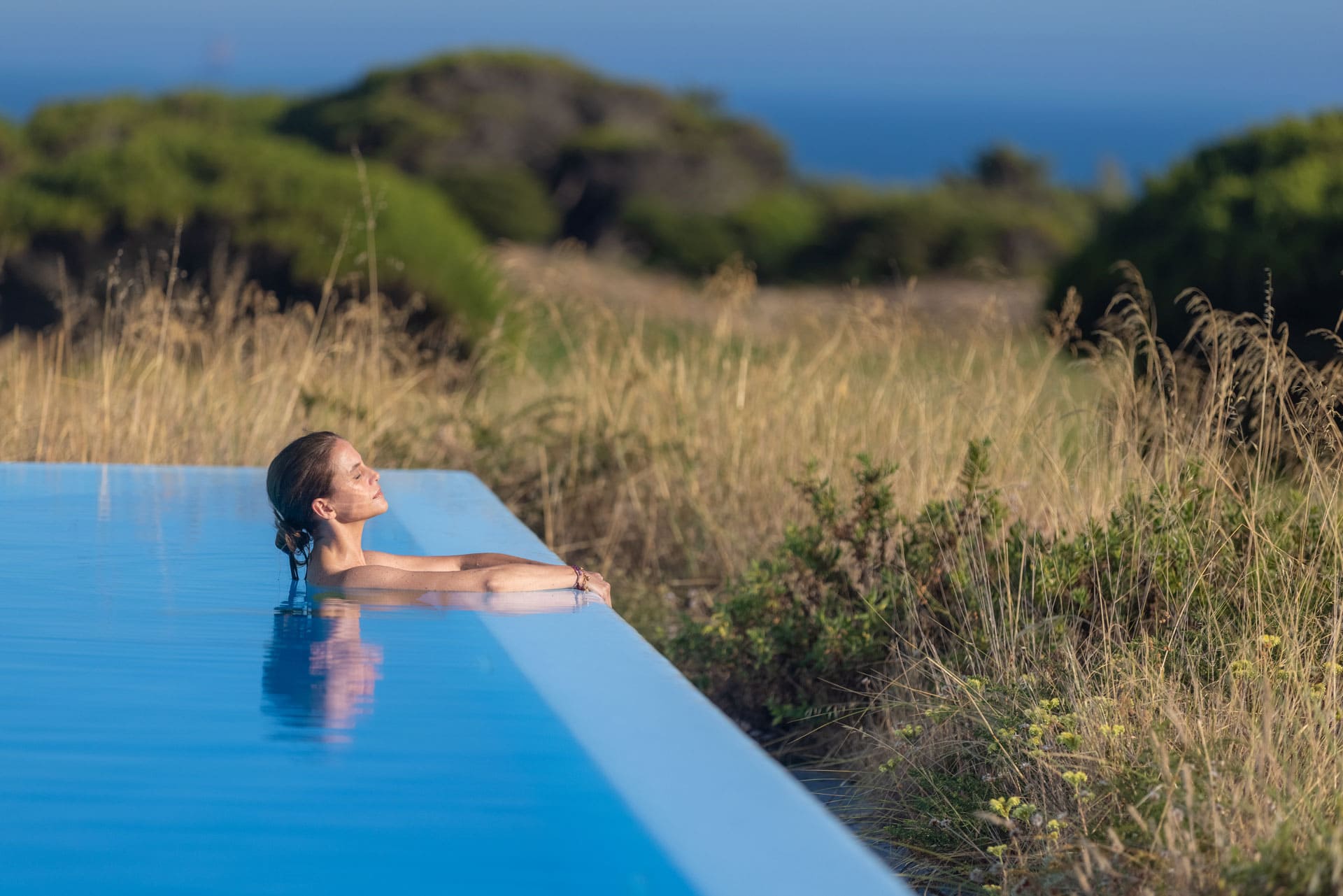 Nature is never far from view – from the indoor pool, the Turkish bath and the sauna you can immerse yourself in the pristine wild landscape at the same time as making the most of the deep relaxation offered by this peaceful retreat, while the treatments draw on the healing powers of the ocean to aid overall well-being
If it's the great outdoors that's calling, you'll be well catered for with the 18-hole golf course, coastal cycle path, equestrian centre and surfing opportunities. The Oitavos is a shining example of how simple luxury can be, and how the interplay between that luxury and nature can create an experience that is both invigorating and calming
And it's exactly this sentiment that will be so important as we progress through 2021.
The Oitavos is a Member of Lifestylehotels
Text: Nina Prehofer