ElisabethHotel Premium Private Retreat, Mayrhofen, Austria: Passion
30. March 2022
What's it like having a hotel for a home? To grow up among guests and employees? "For us, it was totally normal," say siblings Sebastian and Sophia Moigg. The pair spent their childhood in Mayrhofen, where today they give their guests at the ElisabethHotel a very warm welcome.
It was obvious from a young age that the brother and sister would end up working in tourism themselves. "Sophia and I both trained in tourism in Klessheim. I then studied in Innsbruck and worked as a chef, among other things, in France before moving to Canada, where I worked in events management at a hotel. The international experiences were a lot of fun," explains Sebastian. His younger sister gained hotel experience right after completing her secondary education at Lake Achensee in Tyrol and the legendary Arlberg. And both ended up moving back to the Zillertal valley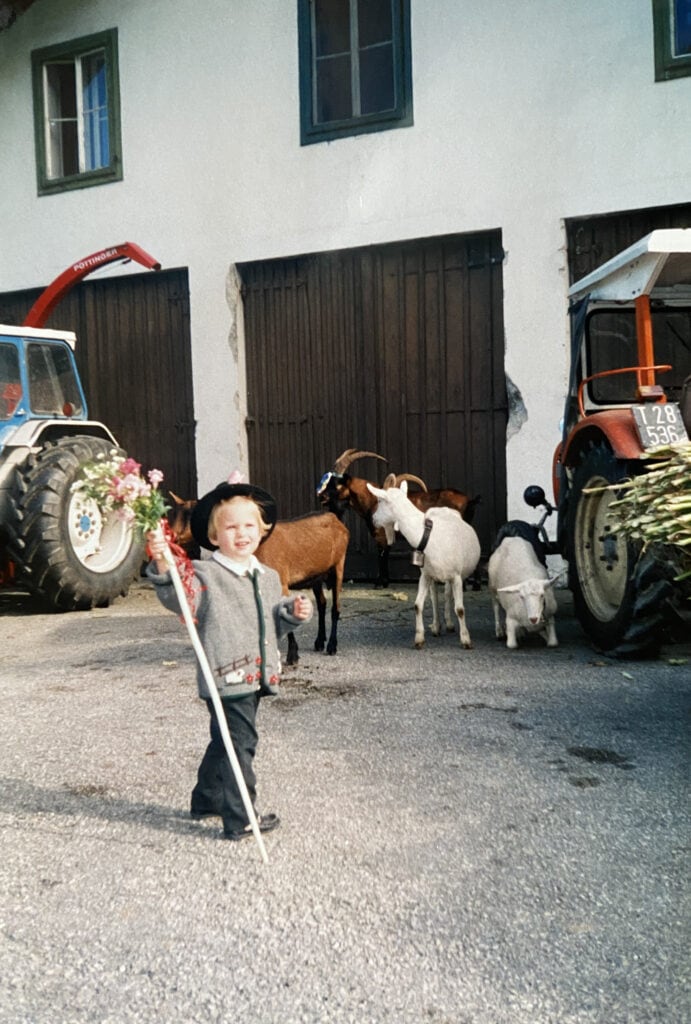 Home again
Today, Mayrhofen isn't just their home once more – Sebastian and Sophia have also found their calling here at the ElisabethHotel. The adults-only accommodation owned by the Moigg family promises tranquillity and relaxation in an architecturally appealing environment for anyone looking to unwind. "Home is still the Neuhaus hotel, meaning our family hotel that's run by my parents. It's where we grew up," explains Sophia, who decided several years ago to support her brother Sebastian as host of the ElisabethHotel. "But these days, we put our passion for hospitality into action primarily at our hotel for adults." And guests can feel and appreciate this passion. "Traditional and modern aren't a contradiction at the ElisabethHotel, and instead they complement one another perfectly," comments Sophia Moigg, before getting back to what really matters: guests and their experiences.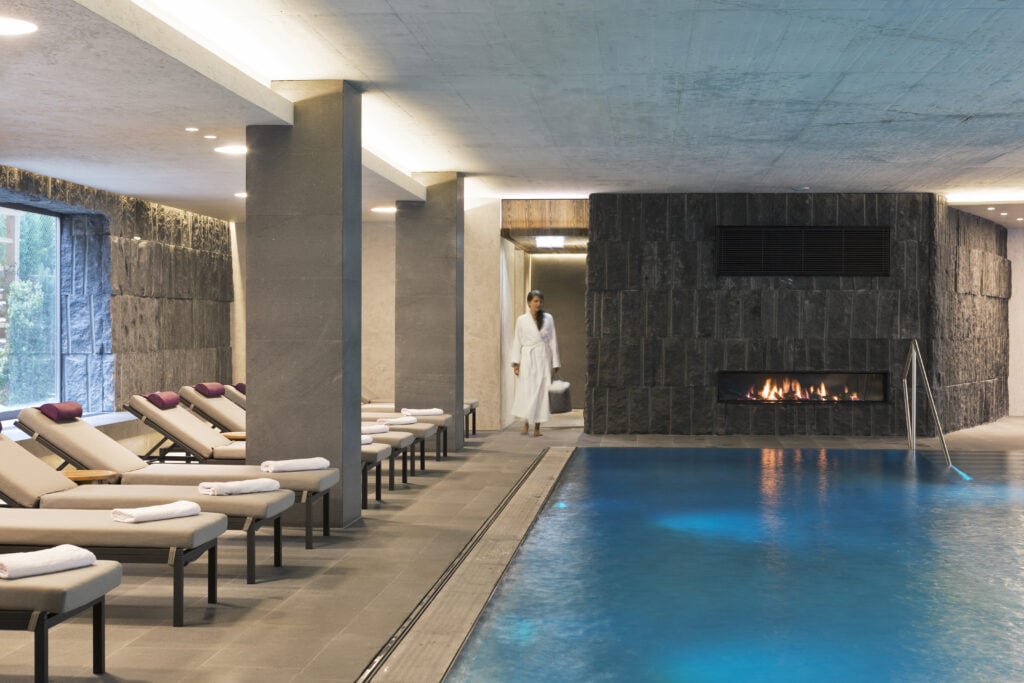 To each his own
Both of the siblings see working together with family as enriching. "Every one of us is able to bring our own strengths to the business," asserts Sebastian. For Sophia, it's quite clearly having contact with guests. With her calm and diligent nature, she makes a huge contribution to the pleasant peacefulness that accompanies us throughout the ElisabethHotel, from reception to the rooms and into the 1,600-square-metre Elisense spa. It is this tranquillity that entices many guests into the sophisticated atmosphere of the hotel in the centre of Mayrhofen, where natural materials like wood ground the body, mind and soul. Sebastian ensures that everything behind the scenes runs smoothly, while also helping out at the Neuhaus Zillertal Resort – along with many other family members. The Neuhaus and ElisabethHotel are and always will be traditional family-run businesses.
Nature in the centre of Mayrhofen
The Moigg family wishes to preserve their home and the stunning nature that surrounds them for the following generation. It is a matter of the heart for all of them. For this reason, the original agricultural farm from which the family's first hotel was created has been retained, including the mountain restaurant and fishmonger – as has the ancient population of fruit trees in the 15,000-square-metre outdoor area, which is also open to guests at the ElisabethHotel. Here, you can take a stroll through the romantic garden beneath the shady fruit trees that have been tended for many decades, and enjoy the 1,000-square-metre natural bathing lake.
Elisabethhotel Premium Private Retreat is a Member of Lifestylehotels