ElisabethHotel Premium Private Retreat, Mayrhofen, Austria: just the two of us
11. August 2020
There is much to discover at the ElisabethHotel in Mayrhofen in Austria's Zillertal region – nature and what it has to offer could keep you occupied here for weeks. We share what a perfect weekend at the adult-only hotel looks like, with a mix of both relaxation and invigoration.
It's Friday and travelling is hungry work, so after a warm greeting at the reception of the ElisabethHotel in Mayrhofen, we tuck in straight away to a fortifying lunchtime snack. We're served a cold meal prepared using regional ingredients, several of which are produced by the hotel itself, and soup. We taste our way through bacon and cheese from the local area, as well as delicious homemade cake and strudel. Back in reception, we'd already glanced over to the Club, which is furnished with luxurious leather sofas from Bielefelder Werkstätten and Florentine glass light fittings by Banci, just as we had been told. We'll be sure to pay it another visit during the weekend.
But right now we don't feel like having a rest, so we hop onto some electric bikes instead and head off on a bike tour – the staff at reception prepared some great recommendations for us. We decide to set off for the Speichersee in the wild and romantic Stilluptal, a valley that's located in the Zillertal Alps Nature Park, and ride until we reach the Stillupspeicher reservoir. When we arrive back at the ElisabethHotel later on, we round off our active afternoon with a dip in the basalt pool.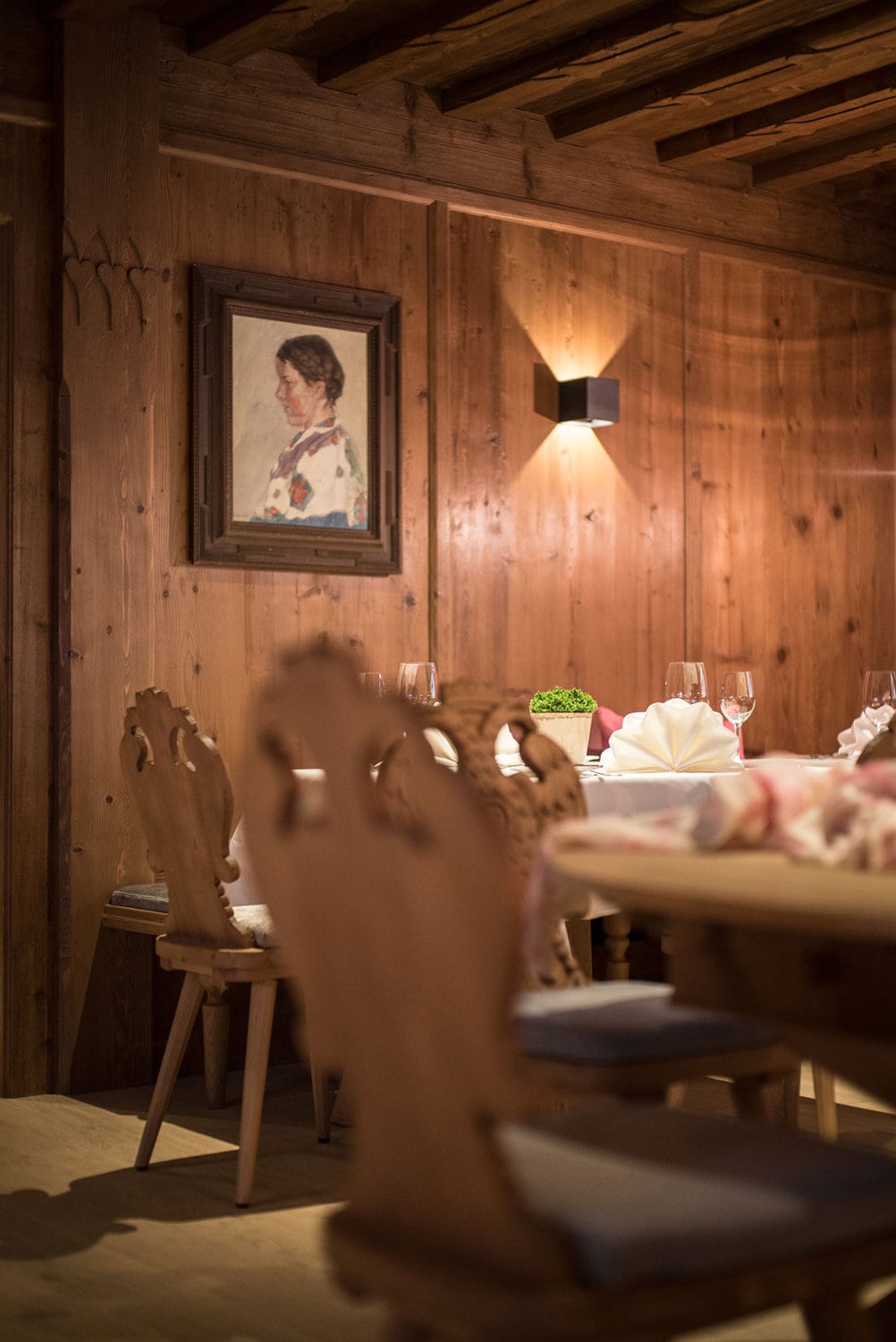 The perfect end to this first day is a candle-lit dinner in one of the cosy restaurant lounges. While we're eating in the Herzerlstube (Heart Lounge), we have plenty of time to marvel at the antique silver heart-shaped ornaments dating from a bygone era that are displayed on the walls. Soothing piano music is the ideal accompaniment to our evening, and it's still tinkling away in our ears when we get into bed.
Tired legs and refreshing drinks
On Saturday morning, it's all about getting up that mountain! We grab our rucksacks and start the ascent to the Olpererhütte. Situated at 2,389 metres above sea level, the hut looks out over the Schlegeisspeicher body of water in the Zillertal Alps and makes all the physical exertion worthwhile. We order Kaiserschmarren (chopped up sweet pancakes) and enjoy the view of the Zillertal 3000 ski area.
Upon our return to the ElisabethHotel, we can feel that our calves are worn out so we decide to bring them back to life with a massage in the Elisense Treatment Area. The interesting architecture of the Elisense spa provides ample space and tranquillity with saunas, steam baths and the basalt pool, while the water beds in the quiet room allow you to float away into a dream world. We choose to put our feet up in the Minotti Relax Lounge with its open fireplace and library. Afterwards, we're ready for a drink and decide to watch evening fall while sipping cocktails on the hotel terrace.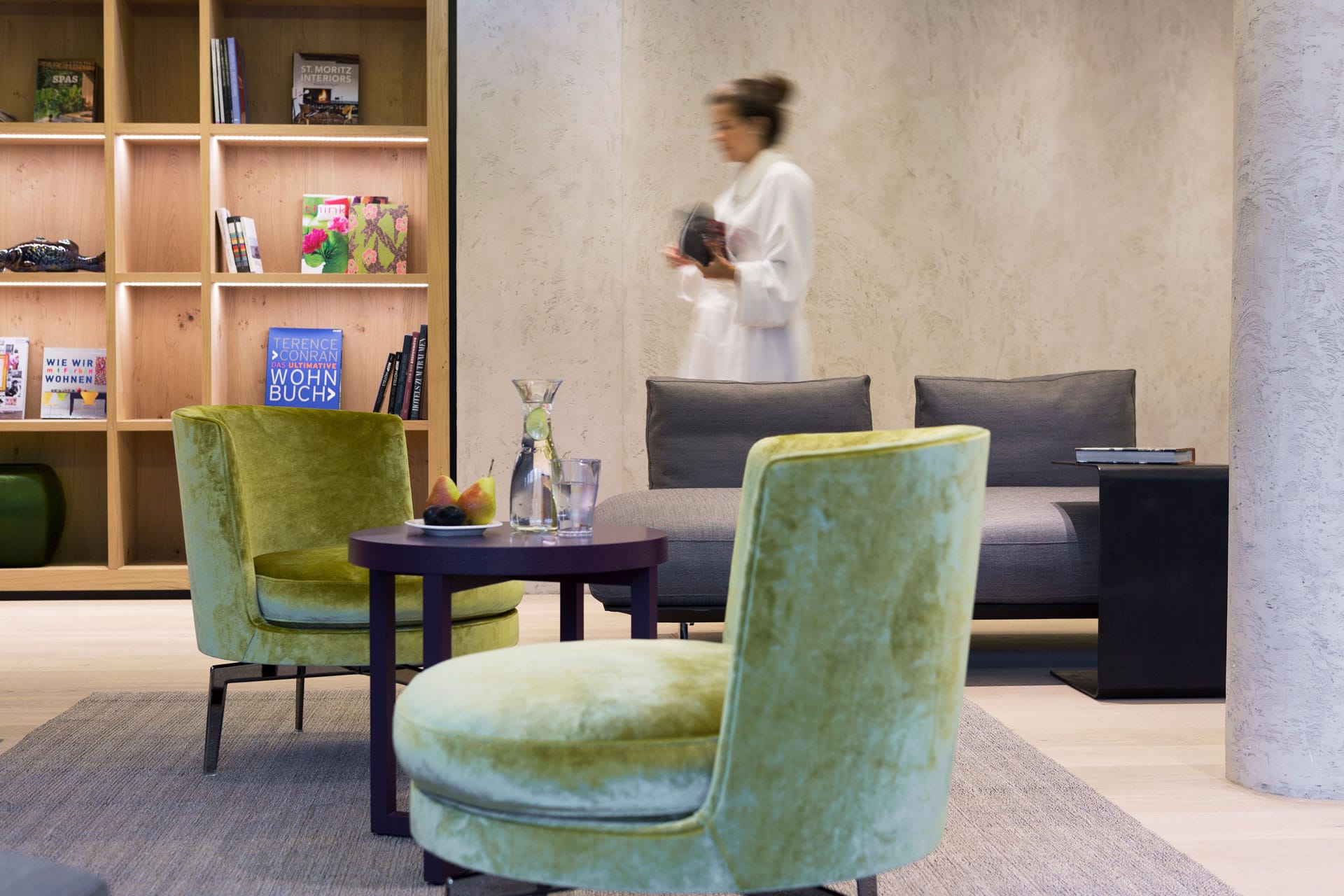 Romantic garden and distillery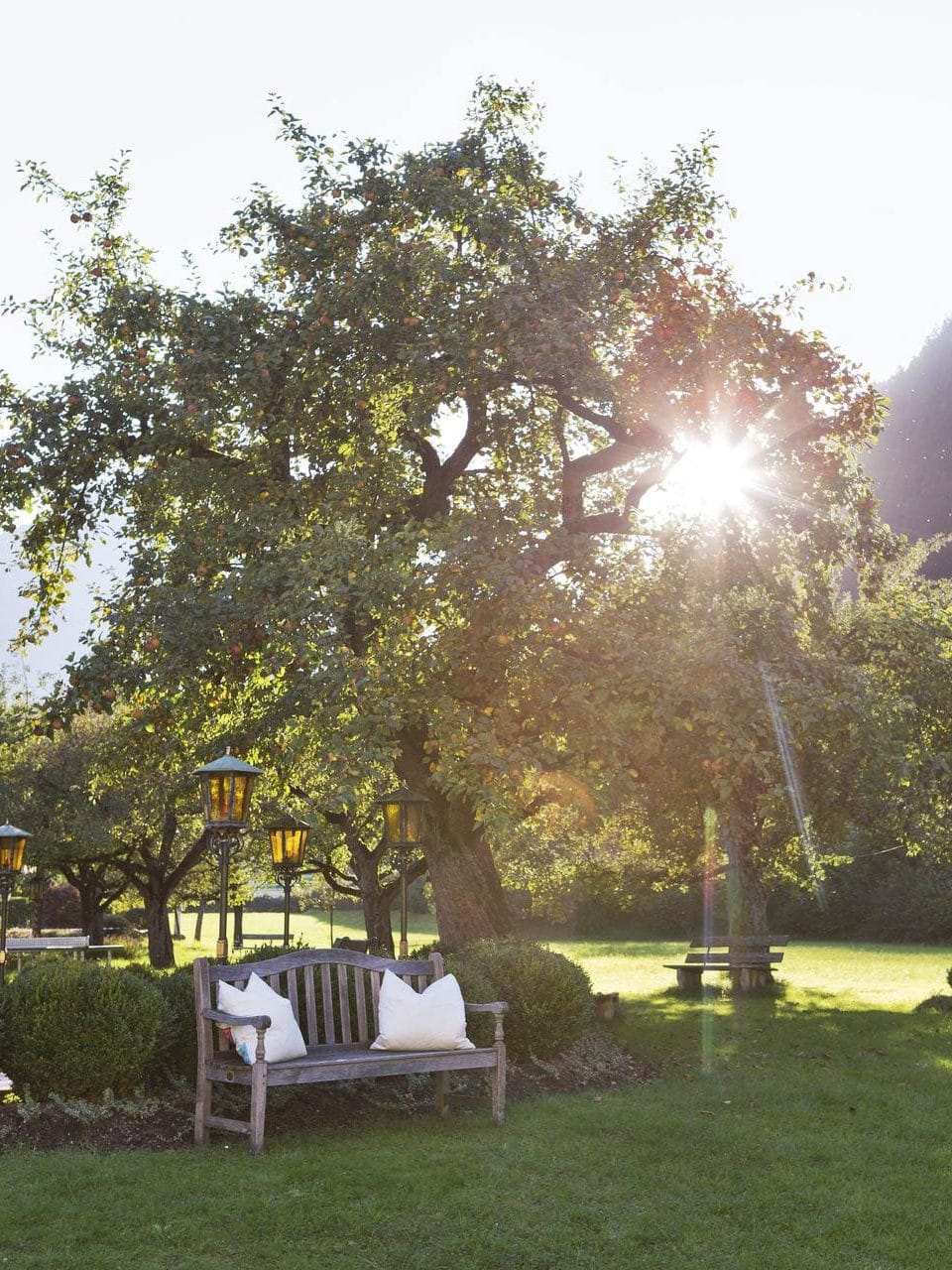 We also watched evening become night the day before, so we order breakfast in bed on Sunday morning. Our 48 hours are almost up, but we decide to make the most of the time we have left. For us, that means going for a walk around the romantic garden and taking deep breaths of the lovely clean air.
It's a tough place to leave, so we soften the blow by visiting the Zillertal Bier brewery and pick up some souvenirs to take home. At least that way we'll still be able to relive a bit of our fabulous stay at the ElisabethHotel in Mayrhofen.
ElisabethHotel is a Member of Lifestylehotels
Text: Nina Prehofer