Hotel SEPP, Maria Alm, Austria: Open door, open mind at the SEPP hotel
2. March 2023
The SEPP boasts Alpine charm, modern twists and delightful coolness – you might call it exSEPPtional. The hotel doesn't just blend old and new, tradition and contemporary influences – it also brings all of its guests together, in line with the philosophy that you're never alone when surrounded by others. We found out why the hotel is only open to those over 21, whether SEPP is better in summer or winter in Maria Alm and what they actually mean by "open door, open mind".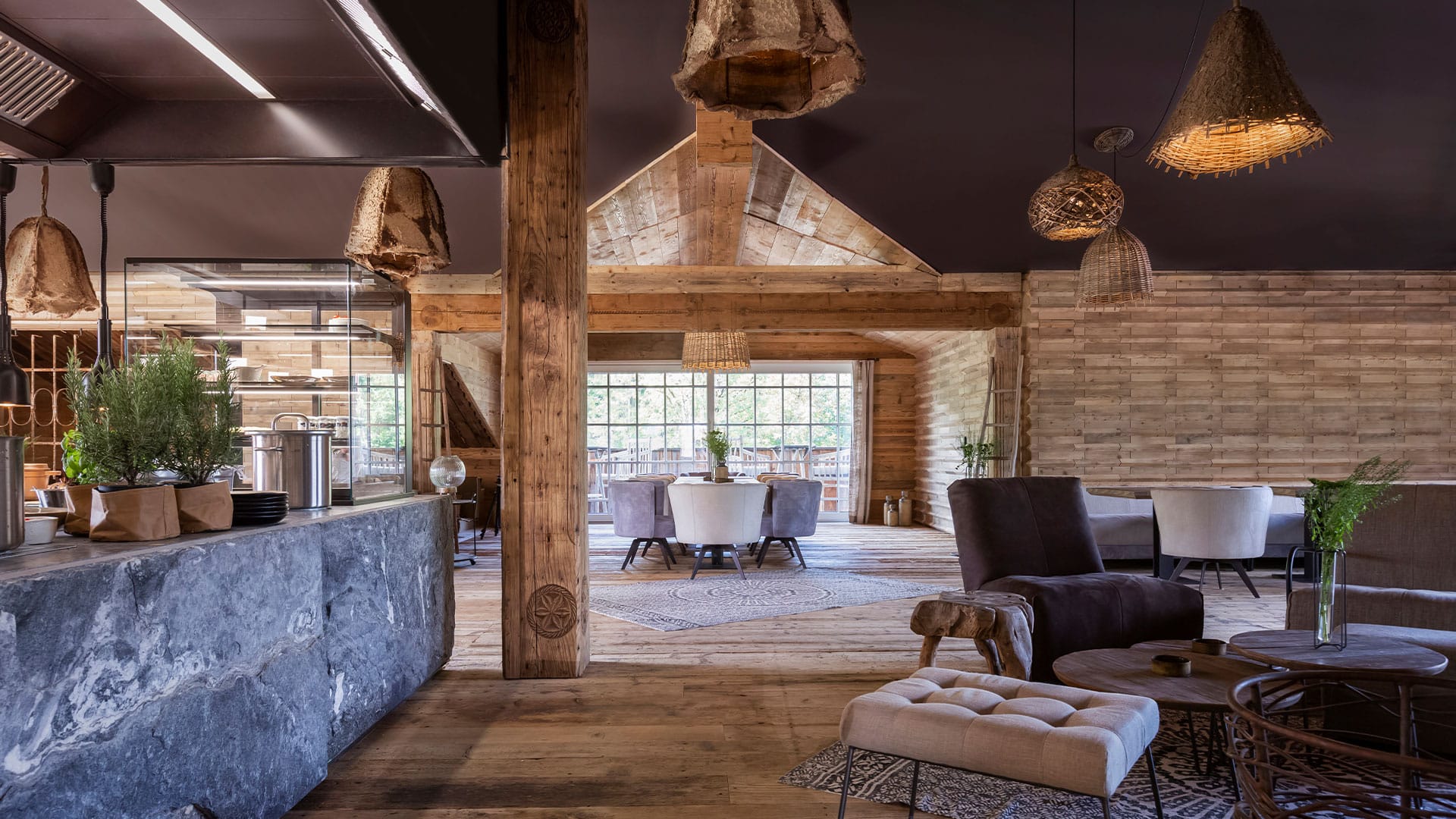 Lifestylehotels: Why "adults only"?
SEPP: The Eder Collection consists of several hotels, and we want each of them to appeal to a specific target audience. The Tante Frida hotel, for example, is the wacky, family-friendly equivalent of the SEPP. With the SEPP, on the other hand, we want to provide a retreat for those over 21 – with no families or frantic kids running around, so there's a really tranquil, cosy feel to the place. That means the boutique hotel doesn't just feel exclusive – it IS exclusive.
LH: Summer or Winter?
SEPP: It's so difficult to choose. We're open all year round. The infinity pool is heated so it can be used in winter, plus there are of course saunas for our guests. And no matter what time of year it is, summer or winter, there's always something going on in the area around Maria Alm. In spring and autumn, you can get around by hiking or on an electric bike. In summer, it's all about biking, hiking and wine, with the option to hike to the summit and be treated to a wine tasting at the top. For the more adventurous, there are also mountain bikes so you can cycle around the mountains and forests, and for those who enjoy things a bit more on the comfy side, there are the SEPP Classics – a classic car tour around the beautiful nearby areas of Kitzbühel, Königsee and beyond. In winter, the ski lifts are running to whisk you off to ski and tour, before you settle down at our hotel to toast marshmallows over the fire or stay into the evening for the DJ session. Then the next morning, it's time for the floating brunch in the infinity pool. What more could you want?
LH: Open door, open mind: What does this saying mean?
SEPP: Open door, open mind simply means that we're open to everyone and that everyone can feel at ease when they stay with us. Even in the kitchen and in the services we provide, we are open-minded. Our employees come from all over the world, and in addition to the refreshing caipirinhas made by our Brazilian bartender, there are vegan and vegetarian dishes, plus traditional sausages and beer. In the evening, top chefs from across Austria serve up their creations on the rooftop of the hotel and open the show kitchen for guests – bartender included. Sustainability is also a huge priority for us. The hotel is heated via district heating and was constructed using recycled scrap timber and natural stone sourced from the Rauris Valley, which we've used inside and out. For us, all of that is the essence of open door, open mind.
Hotel SEPP is a member of Lifestylehotels™