Naturresort Puradies: Even more heavenly relaxation
17. July 2023
The nature resort Puradies in Leogang/Salzburger Land has generously expanded and converted its wellness area. Since June, the expanded Heaven Spa offers the even more "heavenly relaxation".
Wellness inspired by nature
The new wellness and spa areas were harmoniously integrated into the surrounding landscape and nature and are inspired by the four elements. For the architecture and interior of the project, which combines naturalness, closeness to nature and wellness according to the highest standards, host Michael Madreiter relied on the team of noa* – network of architecture. The treatment concept was further developed and sharpened by the Puradies spa team.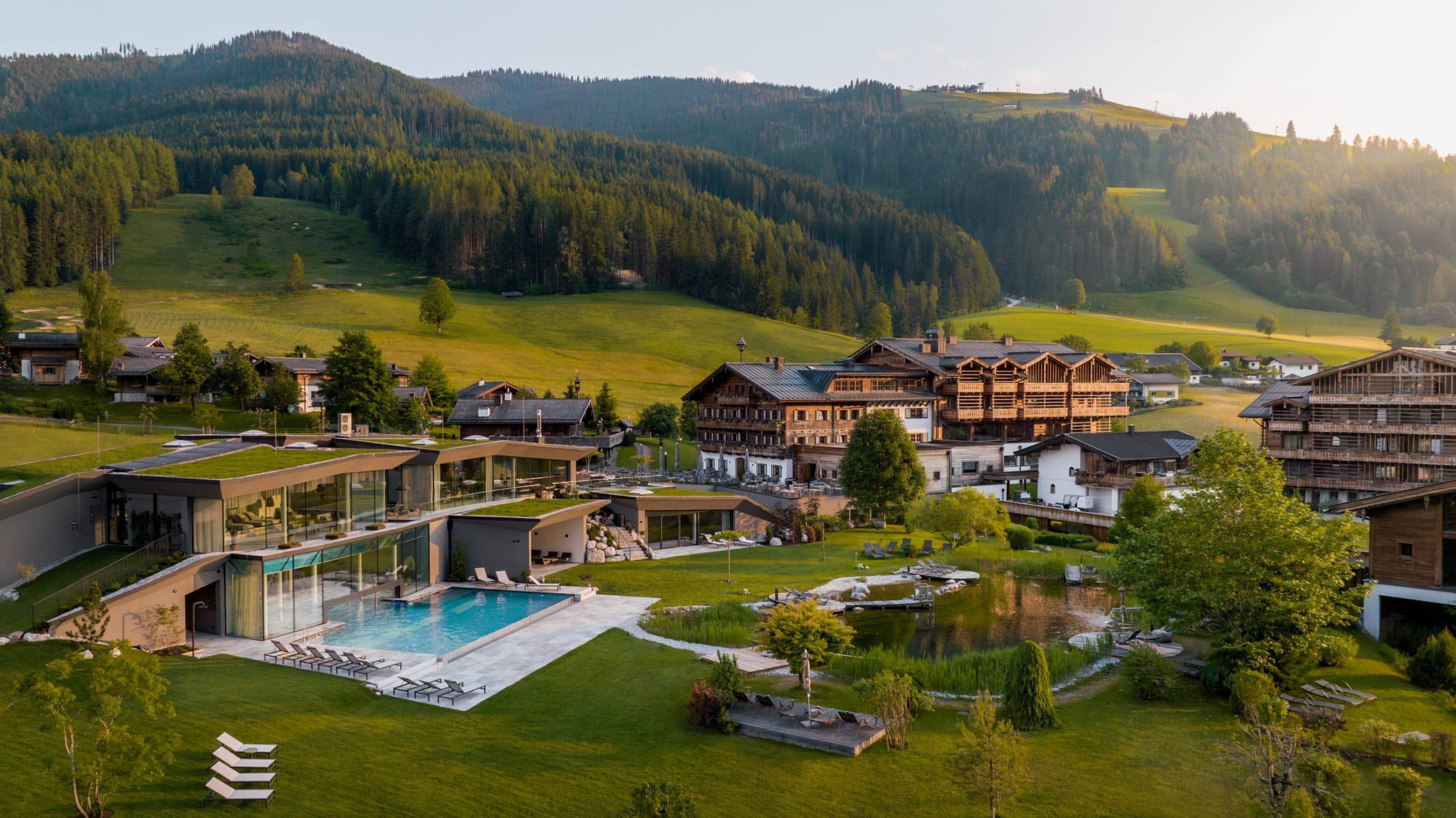 "A true moment of relaxation is usually experienced by our guests quite naturally directly upon arrival, when they take a deep breath of the fresh mountain air, let their gaze wander over green meadows or snow-covered heights, and hear almost nothing except a soft ringing of cowbells in the distance. Experience shows that deep relaxation sets in after just a few days. We can consider ourselves lucky about that," says Michael Madreiter, host in the Puradies, which has a unique, sole location in Leogang. "At the same time, we want to emphasize and promote this feeling of nature-based serenity, of letting go, as strongly as possible. The expansion of the spa area is not only a logical consequence of this, it is also an affair of the heart," concludes Michael Madreiter.
Our guests usually experience a true moment of relaxation directly upon arrival, when they breathe in the fresh mountain air.

Michael Madreiter, host at Puradies
A pool, numerous relaxation and treatment rooms, space for yoga and sports, and a children's pool for the little ones offer even more relaxation and wellness fun in the midst of the idyllic Alpine landscape. Starting this summer, guests can enjoy the surrounding mountain panorama with a cool drink on sun terraces and stroll barefoot across the newly created green roofs. Beneath these is a world of spa spaces where guests can unwind and be pampered with treatments.
"The elements of the surrounding nature, such as the adjacent natural swimming lake, the gentle meandering contour lines of the terrain topography and the references to the surrounding mountain peaks condition the organic form of the building. The design follows the logic of spatial bands, which alternate in their height structure and thus generate an interaction of the unbuilt with the built-up," says Christian Rottensteiner of noa* – network of architecture, who was responsible for the design of the project.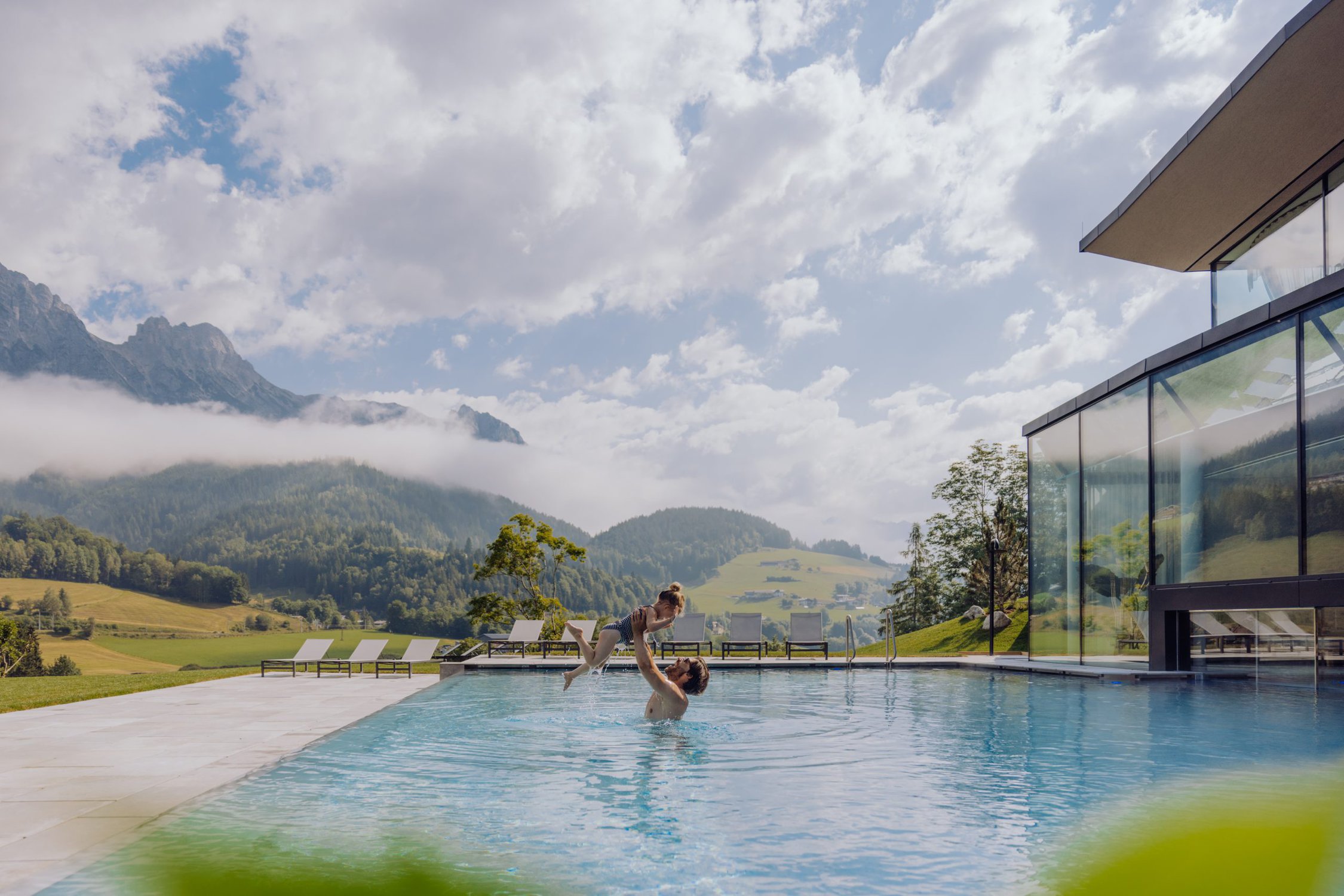 Vacation for all senses
The simplicity and simultaneous love of detail reduces the external stimuli, directs the view on the essential and lets so the own needs again perceive. This allows a vacation that brings you closer to nature and to your own soul.